Trump slams 'phony' Claire McCaskill in dust-up over private plane, endorses her GOP rival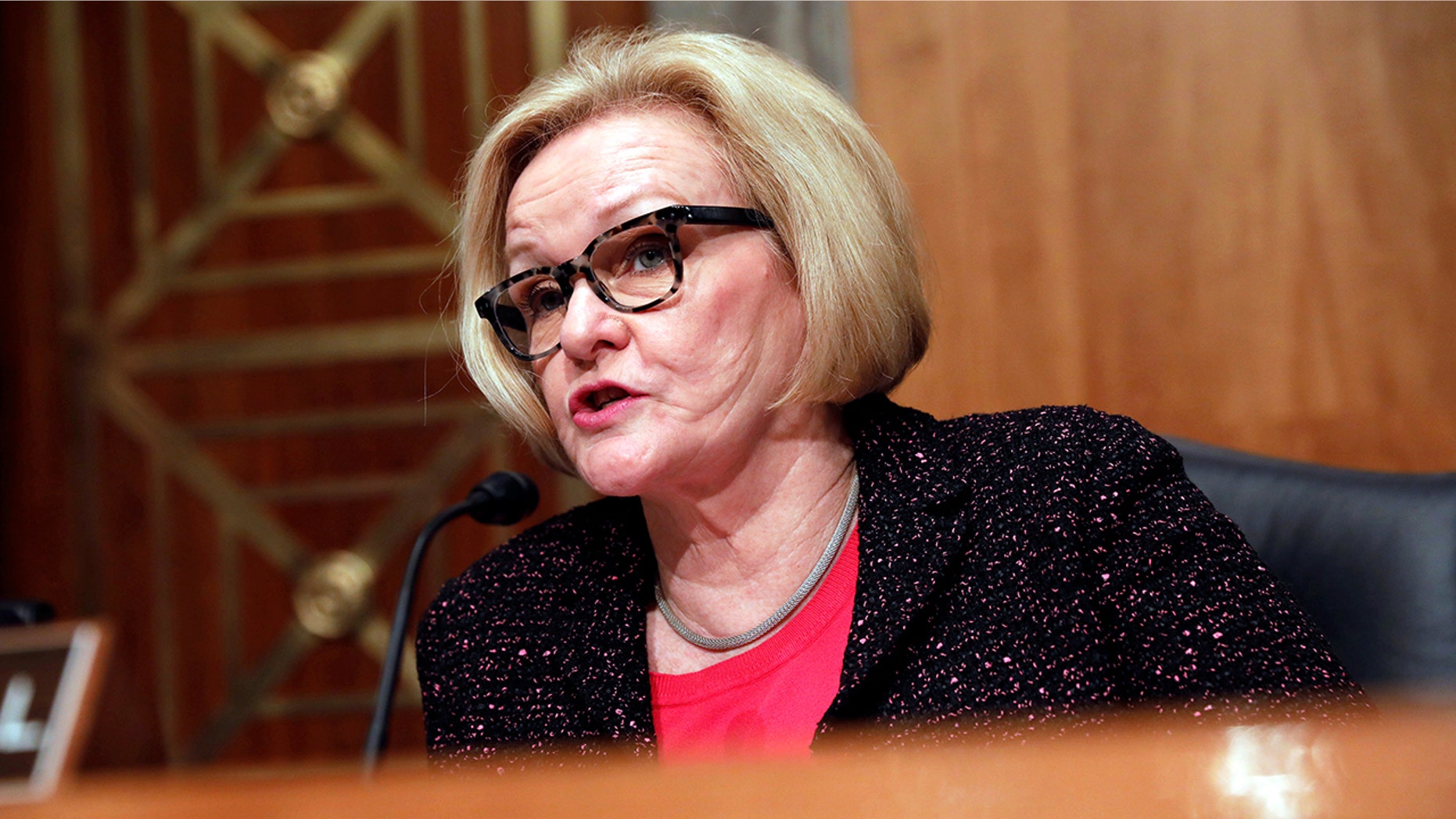 President Trump slammed Sen. Claire McCaskill as a "phony" on Twitter Wednesday after the Missouri Democrat admitted that she'd used a private plane on an RV tour across the state last month.
McCaskill is seeking a third Senate term and is expected to face Republican Josh Hawley, Missouri's attorney general, in a race that will be closely watched as the GOP tries holding onto a Senate majority.
"Senator Claire McCaskill of the GREAT State of Missouri flew around in a luxurious private jet during her RV tour of the state," Trump tweeted. "RV's are not for her. People are really upset, so phony!"
Trump added that Hawley "should win big, and has my full endorsement." Before facing McCaskill, Hawley must defeat a handful of Republican competitors in the Aug. 7 primary.
The Washington Free Beacon first reported that McCaskill's single-engine turboprop plane followed the route the senator's RV ostensibly took across Missouri on the first two days of a "Veterans for Claire" tour on May 29-30.
After the report was published, McCaskill told Politico that she'd "added some stops with the use of the plane, but I was on the RV so much that the broken door drove me crazy.
"Anybody could have followed me," the senator added. "They could have seen when I got off the RV and when I went and got on the airplane."
According to the Free Beacon, McCaskill's campaign claimed that it had traveled 700 miles on the RV during the three-day tour.
McCaskill spokeswoman Meira Bernstein said in a statement that the incumbent "only flew to where she stayed overnight and to allow for an additional stop that otherwise would not have been possible." Bernstein said no campaign or taxpayer dollars "are ever used for the plane."
"Paying on my own dime to visit more Missouri veterans is not something I'm going to apologize for," McCaskill said in a statement Wednesday after the Trump tweet.
Hawley in a Tuesday tweet challenged McCaskill to give up use of the private plane for the rest of the campaign and "live like the rest of us."
His campaign manager, Kyle Plotkin, on Wednesday said use of the plane was hypocritical of McCaskill.
This is not the first time McCaskill has faced criticism for flying on private planes.
She sold a private plane she co-owned with her husband in 2011 after her use of it for official business and failure to pay back taxes created a political headache. She repaid the government $88,000 after she was criticized for reimbursing herself for use of the plane on official and political travel. Then she paid an initial $287,000, rising to $320,000 in back taxes, penalties and interest to St. Louis County.
Plotkin on Wednesday said that Hawley has not flown to any campaign stops in Missouri.
Trump won Missouri by 18 percentage points in the 2016 presidential election over his Democratic opponent, Hillary Clinton. McCaskill defeated Republican Todd Akin by 15 percentage points to win re-election to the Senate in 2012.
The Associated Press contributed to this report.