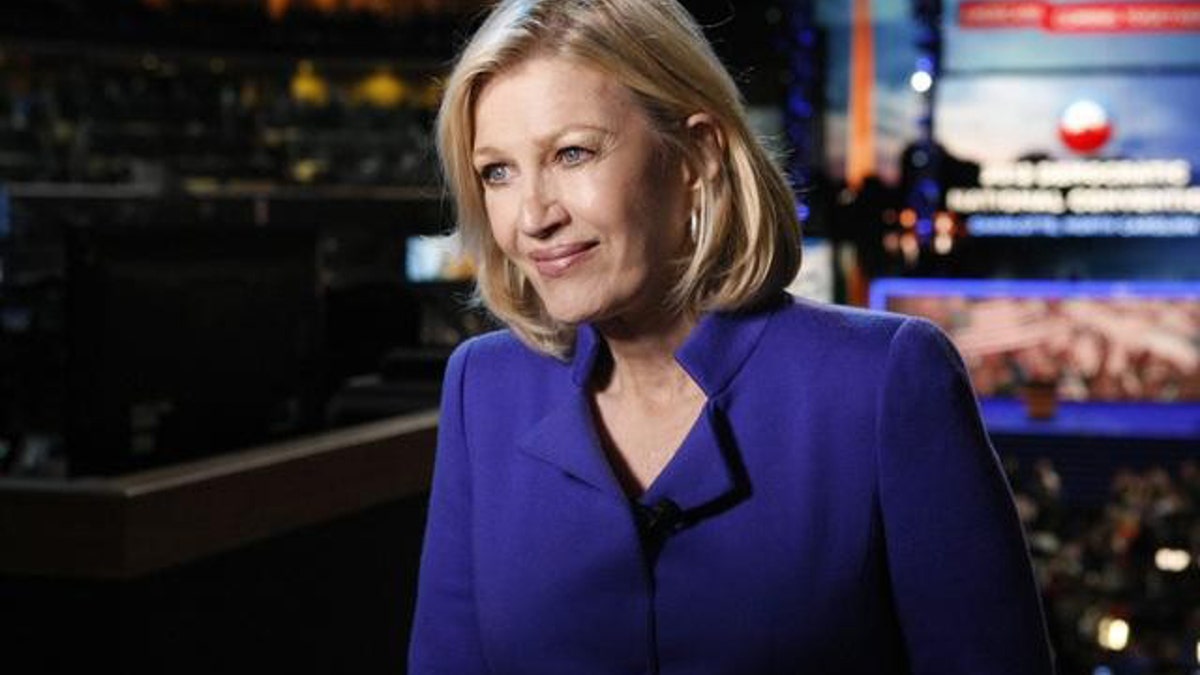 By the time she announced yesterday that she was stepping down as ABC's evening news anchor, Diane Sawyer had become the queen of the big flashy interview.
Both Chris Christie and Hillary Clinton chose her for their first sitdown at high-pressure moments—Christie as he was battling the Bridgegate allegations, Clinton as she was kicking off her book-slash-campaign tour. And Sawyer, with her disarming style, got both of them to commit candor, not an easy thing to achieve with programmed politicians.
In an era when network anchors are often accused of leaning left, Sawyer had the distinction of once working for Richard Nixon, even following him into exile in San Clemente after the resignation.
She will be succeeded at "World News" by David Muir, a solid but unspectacular choice who now co-hosts "20/20." On that score, the move reminds me of Scott Pelley succeeding another megawatt star, Katie Couric, at CBS.
But ABC is carving up the job in highly unusual ways. George Stephanopoulos, long thought to be in the running as Sawyer's successor, becomes the network's "chief news anchor" for breaking news and political coverage—crucial duties that ordinarily would be handled by Muir. And Sawyer is not fading away; she'll continue as an anchor for major interviews and investigative reports, giving ABC the continued benefit of her star power.
The second-ranked "World News" has long trailed Brian Williams and "NBC Nightly News," while "Good Morning America" has been No. 1 since ending the 16-year winning streak by "Today." Stephanopoulos, as "GMA" co-host, was too valuable in the morning, where the news divisions make their money, to be shifted to evening duty. And his former role as a top Bill Clinton aide may have been a slight factor.
So in the space of a few short years, the Big Three have gone from two female anchors to zero. (Gwen Ifill and Judy Woodruff still co-anchor PBS's "NewsHour.") And coming just weeks after Barbara Walters' retirement, the Sawyer announcement has an end-of-an-era feel.
While the network newscasts still command a sizable if aging audience, the anchor job no longer has quite the glittering status of the Rather/Brokaw/Jennings era, let alone the Cronkite/Huntley-Brinkley heyday. And if Muir isn't the guy racing off to disasters and anchoring conventions and election nights, that further dims the luster.
When viewed over the decades, Sawyer's range is stunning: She's interviewed everyone from Saddam Hussein to Michael Jackson.
Her sometimes emotional delivery isn't everyone's cup of tea, and there has been some grumbling among traditionalists about her favoring lighter fare on "World News." But she had a storied career long before becoming an anchor at the end of 2009.
She spent the first chunk of her career at CBS, and in 1984 became the first female correspondent on "60 Minutes." In 1999, after the late Roone Arledge had lured her to ABC to co-host "PrimeTime Live" with Sam Donaldson, she agreed to co-host "GMA" with Charlie Gibson, and the pair revitalized the program.
Sawyer and Gibson both coveted the evening news anchor chair, but she deferred to her friend when it became open after some shuffling in the wake of Peter Jennings' untimely death. When Gibson retired nearly five years ago, she was the obvious choice. Privately, Sawyer had not wanted to set up a Katie-versus-Diane rivalry in the press by taking over around the same time as Couric.
There was some chatter that the new ABC News president, James Goldston, wanted his own person in the anchor chair. But no one expected the 68-year-old Sawyer to stick to the nightly grind forever.
There was a telling moment, when she asked Hillary about considering a presidential run at her age, and Clinton came back by talking about "our age." Little did we know then that the Age of Sawyer was drawing to a close.