Taking a Toll: Administration wants to let states charge on interstate highways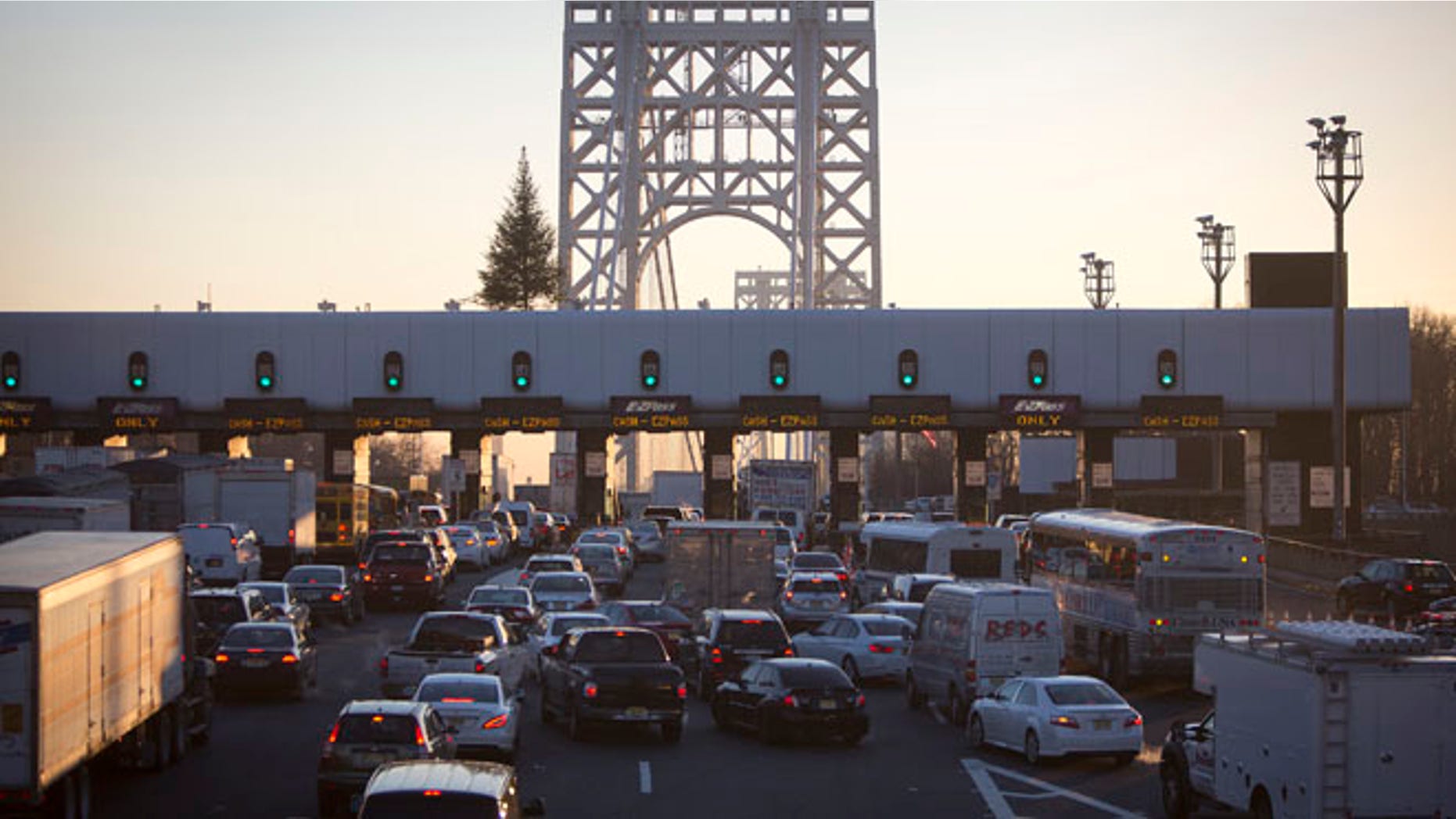 Ever driven down I-95 in Maryland, or the New Jersey Turnpike, and parted ways with $10, $20 in tolls?
If the Obama administration has its way, highways across the country could someday be that way.
In a major shift for how governments fund transportation projects, the administration wants to let states charge tolls on interstate highways. A federal ban currently bars states from doing so in most places, but the latest White House push could change that.
Tucked into the GROW AMERICA Act, the White House's $302 billion transportation bill, is a toll provision that calls for eliminating "the prohibition on tolling existing free Interstate highways, subject to the approval of the Secretary, for purposes of reconstruction."
It also allows states more flexibility to use toll revenue for repairs "on all components of their highway systems."
The proposal reflects the growing need for new sources of funding to maintain the nation's aging transportation infrastructure. But it's also a slippery slope -- any driver knows that once a toll is in place, they become a handy tool for milking motorists. Tolls, for instance, just increased on I-95 and elsewhere in Maryland last year.
Following the Tuesday announcement, Transportation Secretary Anthony Foxx told reporters that the tolls would be a state-by-state decision, and it would require DOT approval.
"We would never tell a state or a local project sponsor to toll," he said on the call, adding, "but that optionality is increasingly becoming something that states are interested in, and we'll consider finding ways to help when that's an option that states want to consider."
The International Bridge, Tunnel and Turnpike Association applauded the administration in a written statement for recognizing "the importance of giving states the maximum amount of flexibility to use all appropriate funding and financing tools to meet their 21st century funding challenges."
But not everyone has been on board with the changes.
The Owner-Operator Independent Drivers Association said it would review the proposal before making a statement but told the organization's trade publication that the bill could "open the door to a localized interstate system by allowing states to apply tolls to existing toll-free interstate lanes."
States are barred from tolling federal interstates now except if the money is used to add lanes or otherwise increase capacity, or if the highways have had tolls dating back to before the federal interstate highway program was launched in 1956. This is the case in Maryland and New Jersey.
The administration plan would let states toll interstates to pay for repairs or replacement of highways.
Many of the country's interstates, built to last 50 years, are past their life expectancy and in need of more substantial repairs than simple repaving. States would also be allowed to introduce "variable tolling" -- tolls that change according to the time of day or traffic conditions -- on interstates. The tolls are designed to encourage more drivers to carpool or use public transit in an effort to relieve congestion.
According to the Federal Highway Administration, the 7.8-mile toll road connecting Chicago's Dan Ryan Expressway to the Indiana Tollway clocks in as the most expensive toll road for passenger vehicles, costing drivers $.46 per mile.
The downtown tolls in Denver, Colo., cost $.29 cents a mile.
The Delaware John F. Kennedy Memorial Highway also ranks high, costing $0.29 cents per mile.
The Associated Press contributed to this report.