Somali Pirates Hand Obama Foreign Policy Emergency With No Easy Solution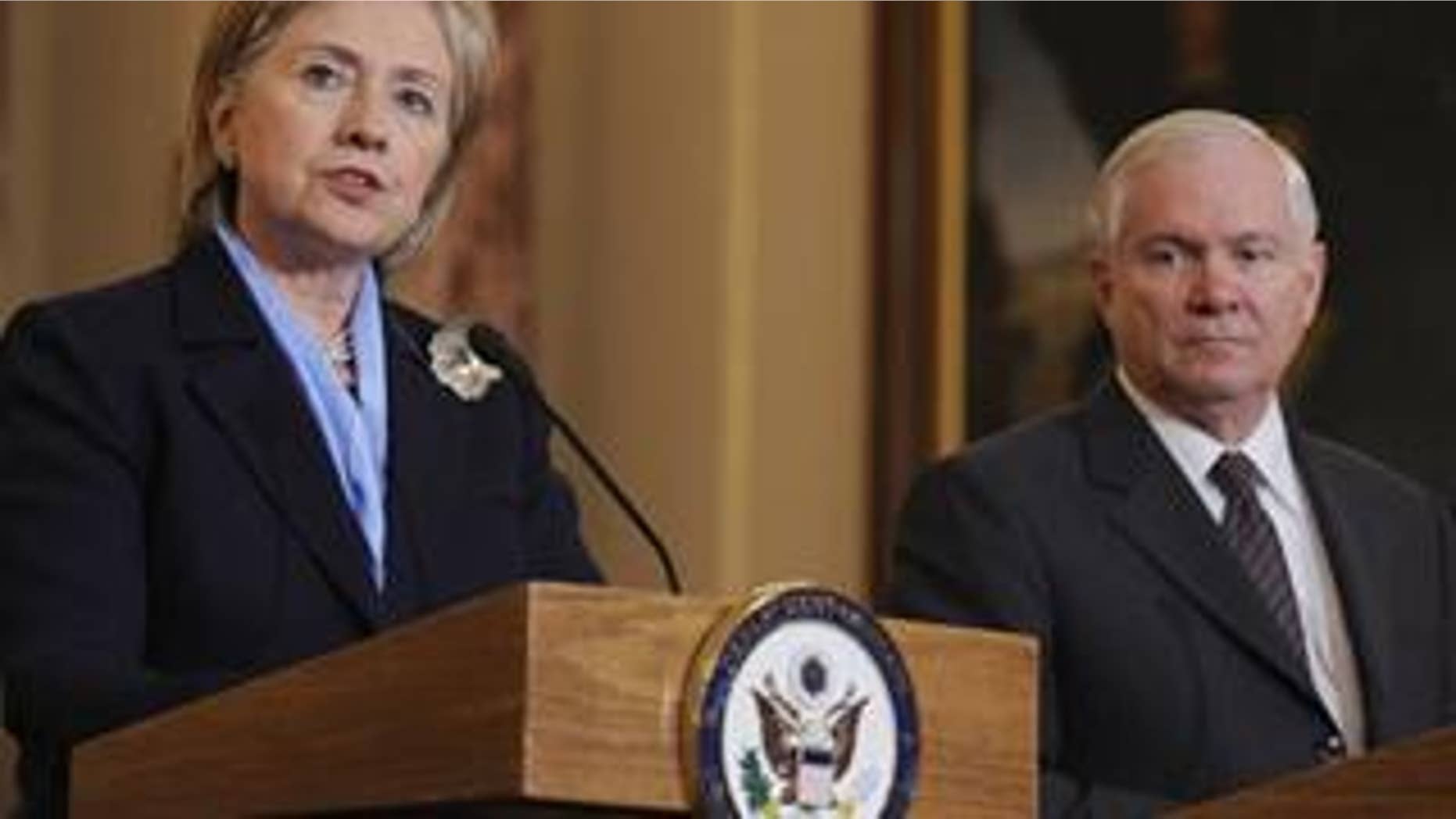 Who would have guessed that one of President Obama's biggest foreign tests in his first 100 days would come from a ragtag band of pirates and a high-seas hostage drama?
Other foreign threats, such as the nuclear programs of North Korea and Iran, may pose greater concern for national security, but the problem of Somali pirates is proving just as difficult to address.
There are no easy solutions -- as has been made clear in numerous cases over the past year with the threat of piracy off the coast of Somalia escalating. The difficulty was proven again Friday when the French navy stormed a hijacked yacht, taking back the boat but costing the life of one hostage.
The case that now vexes the Obama administration involves Richard Phillips, the captain of an American cargo ship, who was taken hostage Wednesday after a failed hijacking attempt on his ship.
The Pentagon has dispatched naval firepower.The FBI sent in hostage negotiators and is investigating the Somali pirates, raising the possibility of federal charges against the men if they are captured. But Obama has remained silent on the standoff so far.
His top lieutenants have fired back with broad pledges to solve the problem of piracy in the region -- without providing detailed plans for doing so.
Attorney General Eric Holder said this week the United States will take whatever steps are needed to protect U.S. shipping interests against pirates, but he also said it is too early to tell what action the U.S. government might take against the pirates if they are captured.
Secretary of State Hillary Clinton called for world action to "end the scourge of piracy."
"These people are nothing more than criminals, and we are brining to bear a number of our assets, including naval and FBI, in order to resolve the hostage situation and bring the pirates to justice," she said. "Piracy may be a centuries-old problem but we are working to bring an appropriate 21st century response."
For now, that modern-day response includes sending powerful warships, as well as high-tech surveillance planes.
History provides one cautionary lesson for Obama in dealing with the lawless African country. President Clinton's foreign policy was permanently altered after 18 U.S. soldiers died and 73 others were wounded during a failed mission to capture a Somalia warlord in 1993.
Piracy poses a unique set of challenges, and its threat has intensified in the past year.
The International Maritime Bureau and the International Maritime Organization said attacks in the Gulf of Aden and off the coast of Somalia more than doubled from 2007 to 2008. According to the United Nations, Somalia's pirate gangs raked in roughly $25 million to $30 million last year alone.
The top U.N. envoy for Somalia has said the piracy problem cannot be resolved until proper governance is restored in the country.
"This problem is at sea, but the root causes are on land," Ahmedou Ould-Abdallah said. He urged U.N. Security Council members to urgently revisit rampant insecurity and instability in Somalia, which has not had a functioning government since 1991.
"We go after rogue states, why not anarchic states," he said.
In private, U.S. officials acknowledged they lack the firepower to patrol the lawless Somali coast on their own. The Obama administration is considering changes to an international anti-piracy partnership proposed by the Bush administration in its last weeks.
Outside advisers have recommended expanding the task force to hunt pirate "mother ships" far from shore. These larger vessels shelter the small speedboats that pirates usually use to quickly close on a commercial ship and scramble aboard.
"We are looking for ways to increase the effectiveness of what we are doing," Clinton said.
The Associated Press contributed to this report.