Senate Vote Forces Ambassador Out of El Salvador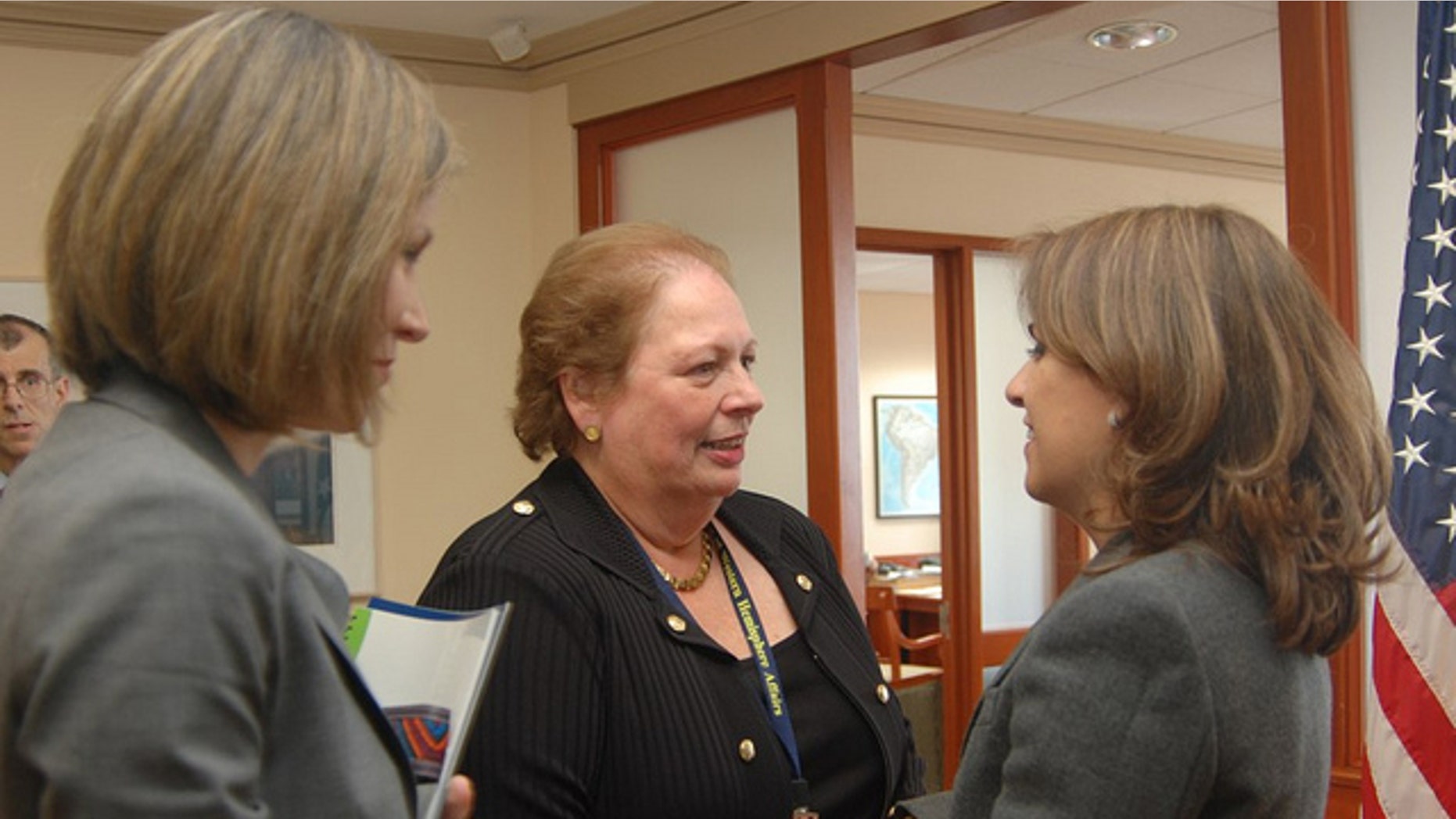 U.S. Ambassador to El Salvador Mari Carmen Aponte left her post Saturday after Senate Republicans refused to ratify her post.
Aponte has drawn fire for an editorial she wrote in a Salvadoran newspaper advocating acceptance of gays and lesbians, and long-standing rumors of past involvement with a man once believed linked to Cuban intelligence agencies.
Born in Puerto Rico, Aponte obtained her Juris Doctor at Temple University and served as a White House Fellow under President Jimmy Carter.
Her relationship in the early 1990s with a insurance salesman named Roberto Tamayo, who was accused by a Cuban intelligence defector of spying for the Cuban government, has created a controversy surrounding her and was referenced by Republican Senator Jim DeMint as a reason not to confirm her as Ambassador to El Salvador in 2011.
She was also up for the ambassador spot in the Dominican Republic under the Clinton administration, but asked that her nomination be withdrawn after the Tamayo allegations were made public.
She has been serving under a recess appointment by President Barack Obama since September 2010 and she helped organize the president's visits to El Salvador as part of his Latin American tour.
Deputy Chief of Mission Sean Murphy will be in charge of the embassy.
Aponte told a news conference Friday she was "proud of the work we have done here."
Aponte left El Salvador on Saturday, the day her recess appointment runs out.
Based on reporting by the Associated Press. 
Follow us on twitter.com/foxnewslatino
Like us at facebook.com/foxnewslatino