Senate Report: Bin Laden Was 'Within Our Grasp'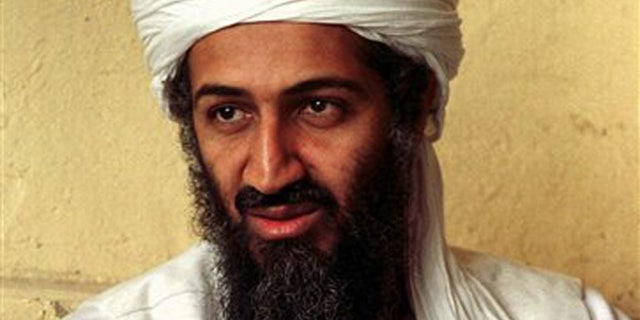 NEWYou can now listen to Fox News articles!
WASHINGTON -- Al Qaeda leader Usama bin Laden was within the grasp of U.S. troops in the mountains of Tora Bora in December 2001, but U.S. military leaders decided not to grab him, resulting in the long-term terror war that continues today, a new Senate report says.
The report comes as President Obama prepares to announce his decision on sending more troops to the region, including reportedly 9,000 Marines who will be deployed in short order after the announcement.
A review of existing literature, unclassified government records and interviews with central participants "removes any lingering doubts and makes it clear that Usama bin Laden was within our grasp at Tora Bora," reads the 49-page report authored by Senate Foreign Relations Committee staff for Chairman John Kerry, the 2004 Democratic presidential candidate.
According to the study, U.S. war planes were conducting precision strikes in Afghanistan in December 2001, three months after the attacks of Sept. 11, but fewer than 100 commandos were on the ground working with local militias to track bin Laden.
"The vast array of American military power, from sniper teams to the most mobile divisions of the Marine Corps and the Army, was kept on the sidelines," the report says.
As a result, bin Laden and his bodyguards were able to slip out of the United States' grasp and walk over the mountains to Pakistan, where bin Laden is believed to be hiding out to this day.
The report concludes that bin Laden's escape had a huge ripple effect, including firing up internal strife in Pakistan, giving the Afghan insurgency new life and turning bin Laden into a symbol who "inspires fanatics worldwide."
"The decisions that opened the door for his escape to Pakistan allowed bin Laden to emerge as a potent symbolic figure who continues to attract a steady flow of money and inspire fanatics worldwide. The failure to finish the job represents a lost opportunity that forever altered the course of the conflict in Afghanistan and the future of international terrorism," the report states.
Sen. Carl Levin, D-Mich., chairman of the Senate Armed Services Committee, said Sunday if bin Laden had been caught he doesn't think the U.S. would still be fighting a war on terror in Afghanistan.
"I would say there would be a good chance we would not have forces or need to have forces there. But this has been kind of well known for some time. We took our eye off the ball instead of moving in on him at Tora Bora, the previous administration decided to move its forces to Iraq," he said on CBS' "Face the Nation."
The report also finds fault with the leadership of President George W. Bush, and his then-Defense Secretary Donald Ruumsfeld as well as the top military commander in Afghanistan, Tommy Franks.
Rumsfeld had spoken about how a large contingent of U.S. troops might cause a backlash while others said the evidence was not conclusive about bin Laden's location.
The idea that this was a mistake that cost the United States isn't new, but this is the first time a report from Capitol Hill has detailed the failure to capture bin Laden in Tora Bora.
U.S. officials see bin Laden as still central to the organization -- he is indeed the figurehead of a movement that continues to plot from the tribal areas of Pakistan. Bin Laden's elusiveness has also enabled him to build his stated goal of creating an ideology built on his mythology, which can be picked up by individuals and small cells that can act completely independently of him.
The timing of the release is also not coincidental given Tuesday's announcement from Obama on increased troop deployments.
Kerry has emerged as a key player in the Senate on Afghanistan, having recently brokered a runoff election between President Hamid Karzai and challenger Abdullah Abdullah. That runoff ultimately didn't come to pass as Abdullah dropped out. Karzai has since been inaugurated for a second term.
Kerry has also been very vocal on the discussions the president has had with his military and diplomatic teams for Afghanistan, including Gen. Stanley McChrystal, the commander of operations in Afghanistan who has requested 40,000 more troops for a large counterinsurgency strategy.
Kerry has said that the debate over the number of troops to send is "at odds with reality" because it "reaches too far, too fast." Kerry told the Council on Foreign Relations late last month that a limited counterinsurgency strategy in one part of the region should be coupled with "guarantees of governance and development capacity." But he did not exclude the need for more forces.
"Under the right circumstances, if we can be confident that military efforts can be sustained and built upon, then I would support the president should he decide to send some additional troops to regain the initiative," Kerry said.
Click here to read the report.
Fox News' Caroline Shively and Catherine Herridge and The Associated Press contributed to this report.