Scooter Libby's CIA leak case, from Bush's response to Trump's pardoning
NEWYou can now listen to Fox News articles!
President Trump officially pardoned I. Lewis "Scooter" Libby, the former chief of staff to Vice President Dick Cheney.
Libby, now 67, was a chief planner of war in Iraq when he was in the Bush administration. And in 2007, he was convicted on perjury charges related to an investigation into the leak of a CIA agent's name to the press.
His sentence was commuted by former President George W. Bush but not pardoned -- until Trump did so on April 13.
"I don't know Mr. Libby," Trump said in a statement, "but for years I have heard that he has been treated unfairly. Hopefully, this full pardon will help rectify a very sad portion of his life."
Read on for a look at the Libby case.
What did Scooter Libby do?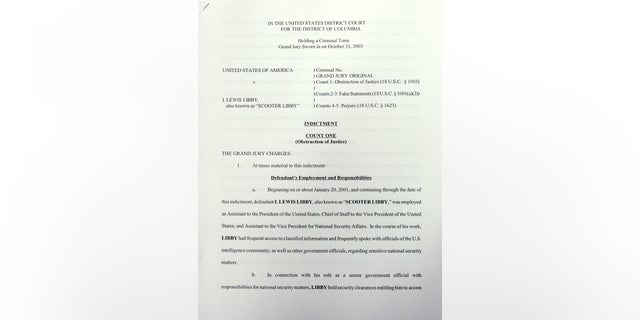 Libby was convicted on four felony counts of perjury, lying to the FBI and obstructing an investigation into the leak of a CIA operative's identity.
The court determined that Libby had lied to investigators about his role in the leak of CIA agent Valerie Plame's identity. He reportedly lied to FBI investigators, who were working to discover if the administration purposefully leaked Plame's name, about conversations he had with reporters regarding the CIA agent.
Plame's husband, an ambassador, had criticized the White House regarding the war in Iraq. Days later, Plame's identity was revealed in a column, the Washington Post reported at the time.
Libby's defense argued that any inconsistencies in what he told investigators was just due to innocent mistakes in his memories. He had pleaded not guilty to all charges brought against him.
Libby was not the leaker, according to The New York Times, and no one was ever charged for that. Plame's identity, it turned out, was leaked to journalist Robert Novak by Deputy Secretary of State Richard Armitage.
A lawyer, Libby was disbarred after the conviction, but he got his law license back in 2016.
What did the Bush administration say?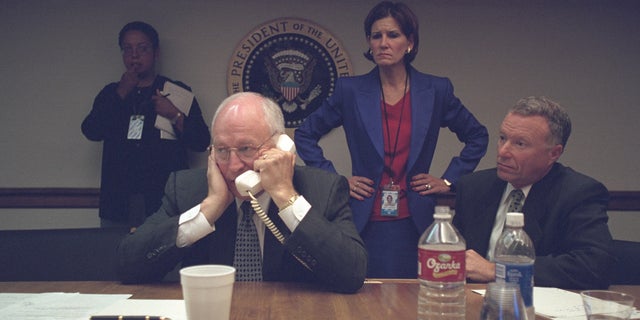 In 2007, then-President George W. Bush commuted Libby's prison sentence, sparing him from serving 30 months in prison.
However, despite Bush's commutation, Libby was still required to pay a $250,000 fine and spend two years on probation.
Cheney defended his former aide throughout the trial.
"As I have said before, Scooter, has served our nation tirelessly and with great distinction through many years of public service," Cheney said in a statement after Libby's conviction.
Why might Trump find a connection to this case?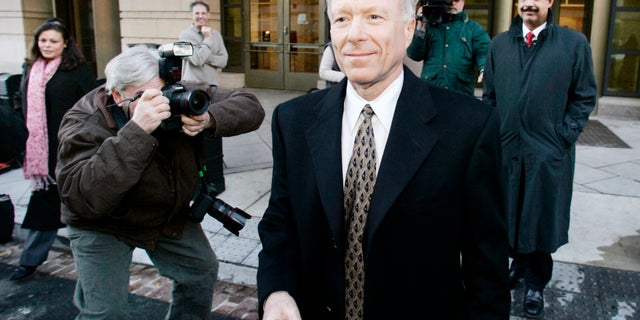 The Libby case has been criticized by some conservatives who argued that he was the victim of an overly zealous and politically motivated prosecution by a special counsel.
HOW DO PRESIDENTIAL PARDONS WORK?
Those criticisms mirror Trump's own attacks on special counsel Robert Mueller's investigation into Russian interference in the 2016 presidential election and possible coordination with Trump's campaign. Trump has called the probe a "witch hunt."
As investigators worked in the early 2000s to learn more about how Plame's identity was leaked, then-Attorney Gen. John Ashcroft recused himself from the case, the Washington Post reported. So it was the deputy attorney general – James Comey – who was appointed to the special counsel in the case.
Trump fired Comey as his FBI director in May 2017 and has had some colorful things to say about him since.
Trump was asked if he would pardon Libby when he was a presidential candidate in 2015, but the soon-to-be Republican president did not give an answer. Trump has been a vociferous opponent to the Iraq war.
Fox News Alex Pappas and The Associated Press contributed to this report.