Russia eyeing post-Assad future, allies say; moderate rebels losing ground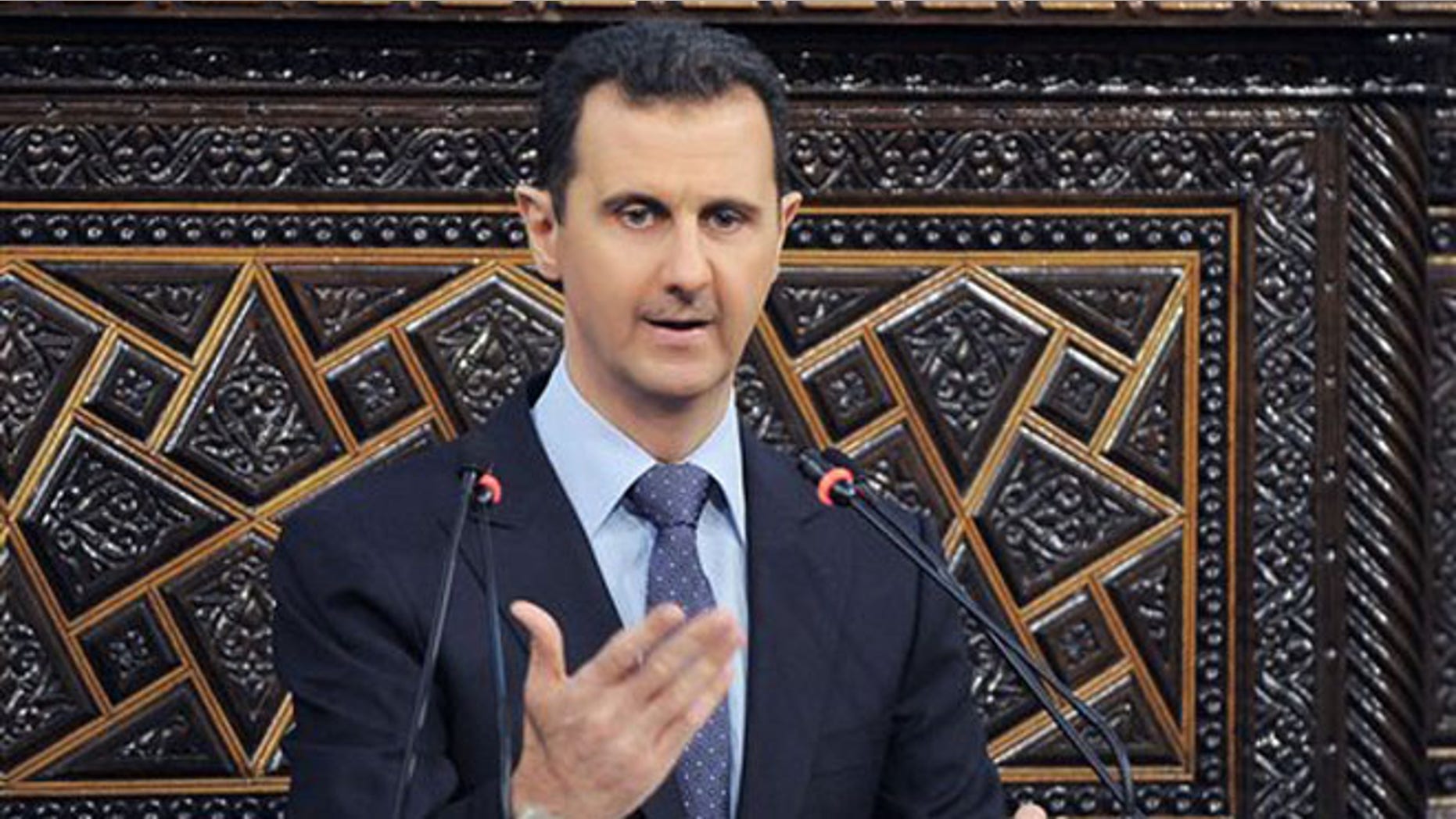 European allies of the United States say Russia has belatedly begun preparing for a post-Assad future in Syria, with Moscow looking for new ways to establish the transitional government in Damascus that Western countries agree is needed to bring an end to the nearly three-year civil war there.
"The Russians say they are not married to Assad," a European diplomat told reporters in Washington on Wednesday. "They are looking for true alternatives to Assad."
As part of that search, Western officials said, the United States and its European allies – notably France and Great Britain – are hoping Moscow will persuade Syrian President Bashar al-Assad to announce that he will not seek another presidential term next year and agree to remain in power only in a ceremonial chairman-like role.
At the same time, Western diplomats acknowledged the difficulty the Russians will face in getting Assad to agree to such a scenario. "It's not his style," quipped one European official.
A spokesman for the Russian Embassy in Washington declined to comment on "vague" statements by unnamed European diplomats, adding only: "The Russian position is that the destiny of the Syrian people should be decided by the Syrians themselves."
An agreement hammered out in Geneva last year, known in diplomatic parlance as "Geneva I," called for the formation of a transitional government in Syria that could discharge executive authority in the war-torn country while plans are laid for a new constitution, free elections, and other mechanisms designed to ensure that Syria in the future becomes a democratic, inclusive country. Russia signed on to Geneva I but has generally been reluctant to use its leverage over Assad to nudge him to step down or otherwise facilitate the creation of a transitional government.
Secretary of State John Kerry has struggled with his foreign counterparts to establish a date for "Geneva II," where progress could be made on the implementation of last year's agreement. But the United Nations' special envoy for the Syrian crisis, Lakhdar Brahimi, announced this week that efforts to hold Geneva II in mid-November have failed, and that the conference may not even take place this year.
Asked if the transitional government envisioned in Geneva I could conceivably include Assad himself as a participant, a senior U.S. official expressed strong doubt that the fractured Syrian opposition would ever agree to such a scenario.
At the same time, the official suggested that the Assad government would not be entirely shut out of such a transitional governing body.
"I think that if there are people in the Syrian government, Syrian institutions who do not directly have blood on their hands, this is not a situation where anyone is looking for something like occurred in Iraq with the de-Baathification," the official said during a briefing with reporters in Geneva on Tuesday.
Western leaders are especially keen to progress to Geneva II because they see Assad's military position strengthening over recent months. A European diplomat told reporters in Washington on Wednesday that the moderate forces within the Syrian opposition are weakening over time.
This contradicted the testimony of Kerry before the Senate Foreign Relations Committee in September, when the secretary of state, in response to questions by Sen. Ron Johnson, R-Wis., maintained that the opposition was growing more moderate over time.
It was this assertion by Kerry that prompted Russian President Vladimir Putin to brand the secretary of state "a liar."