Rep. Jackson Jr. Battles Blagojevich-Era Claims as Report Surfaces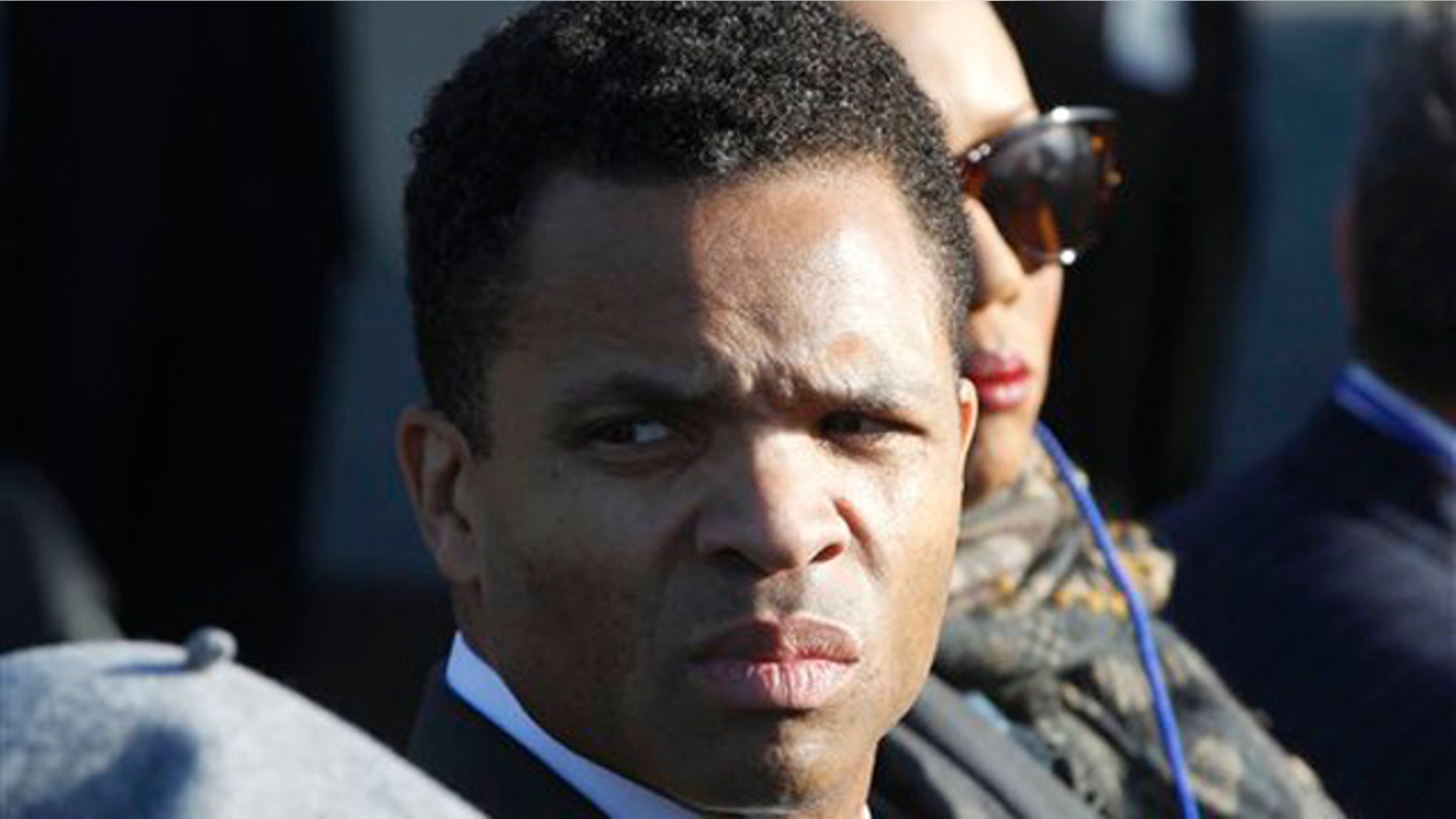 Rep. Jesse Jackson Jr. vehemently denied claims that either he or a surrogate offered to raise money for busted former Gov. Rod Blagojevich in exchange for a Senate appointment, after the House Ethics Committee extended its preliminary probe into the matter.
The ethics committee shed new light on the three-year-old Blagojevich case Friday when it released for the first time a massive report from late 2009 on Jackson's involvement. That report, from the Office of Congressional Ethics, determined there was "probable cause" to believe the Illinois Democratic congressman "directed a third party" to raise money for the then-Illinois governor in exchange for a Senate appointment, or knew his surrogate "would likely make such an offer."
The report also said "there is substantial reason to believe" the congressman violated federal law by improperly using his staff to campaign for the Senate seat once held by President Obama. Jackson never got the appointment.
But Jackson, in a written statement, said the report and the next phase of the investigation will allow him to tell his side of the story.
"At the end of the process I still believe I will be vindicated," he said. "I did nothing illegal, unethical or inappropriate in that pursuit and I believe that is what the ethics committee will conclude at the end of this process. "
Jackson said he was forthright about his interest in the Senate appointment at the time, but did nothing wrong in his pursuit of that appointment. A lengthy letter from his attorneys to the Ethics Committee in November claimed there was "no basis" for the 2009 report's findings.
"Congressman Jackson never offered to raise campaign funds for Blagojevich in exchange for appointment to the Senate seat," the attorneys wrote. Further, they said Jackson sought publicly to win the appointment "on the merits," taking his case to the media because he had such a "poor relationship" with Blagojevich.
The attorneys claimed Jackson had "a history of rebuffing Blagojevich's 'pay-to-play' politics," and determined the only way to secure the appointment would be to put pressure on him publicly. He did so, they said, "in a manner permitted by the House rules."
The 2009 report, though, concludes there is substantial reason to believe that his staff based in both Chicago and Washington was used inappropriately in attempts to secure a Senate appointment.
And the detailed report indicates investigators have suspicions Jackson had knowledge of efforts to persuade Blagojevich to appoint him to the Senate. The report names a likely third party, Raghuveer Nayak.
"There is probable cause to believe that Representative Jackson either 1) directed a third party, most likely Mr. Raghuveer Nayak to offer to raise money ... or 2) had knowledge that Nayak would likely make such an offer once Rep. Jackson authorized him to advocate on his behalf with Gov. Blagojevich."
The report said investigating these claims was stymied by the fact that Blagojevich, Nayak and another fundraiser, Rajinder Bedi, have declined to cooperate with the investigation.
The report had not been released previously and the ethics committee had delayed its investigation because the Justice Department was conducting a criminal investigation that led to Blagojevich's conviction on a series of corruption charges including efforts to sell a Senate appointment. The Justice Department recently withdrew its request for the committee to defer its investigation, indicating it is no longer actively investigating Jackson.
The ethics committee had previously said it would determine by Friday what course its investigation would take involving Jackson, a Democrat and son of civil rights leader Jesse Jackson.
Friday's announcement means the committee will continue looking into allegations involving Blagojevich and whether Jackson inappropriately used government resources to angle for an appointment. It voted unanimously to continue its inquiry and set no timetable for a conclusion.
The committee said in a statement that continuing the investigation "does not itself indicate that any violation occurred."
The Office of Congressional Ethics cannot discipline members of the House and does not determine whether they are guilty. That is left to the ethics committee. The Office of Congressional Ethics does preliminary investigative work for the ethics committee. Its board members are not members of Congress.
Publication of the report and the committee's decision to continue its investigation could have political consequences for Jackson beyond whatever action the committee might take.
He will stand for reelection in 2012 in a rejiggered congressional district that has attracted a viable primary opponent, former Rep. Debbie Halvorson. A Democrat, Halvorson represented the new terrain in Jackson's district both in Congress and in the Illinois Legislature. She pounced on Friday's announcement and has indicated she will make Jackson's ethical issues a focus of her race.
"There we go," Halvorson said. "Another day where he's got to deal with ethics, distractions and his lawyers instead of constituents and this has been going on for over three years"
Sen. Dick Durbin, a fellow Democrat from Illinois, said nobody should jump to conclusions.
"I can't think of many things more challenging or difficult personally, but I read the statement from the House Ethics Committee carefully," he told Fox News. "It urged everyone not to assume anything by the continuation of this investigation, not to assume any wrongdoing on the part of the congressman -- only that they needed to continue to review the evidence.
"I think we owe it to him and to the cause of justice not to jump to conclusions. Let the House Ethics Committee do their job," Durbin said.
Fox News' Chad Pergram and The Associated Press contributed to this report.