Reince Priebus: Republican Party must unify to win elections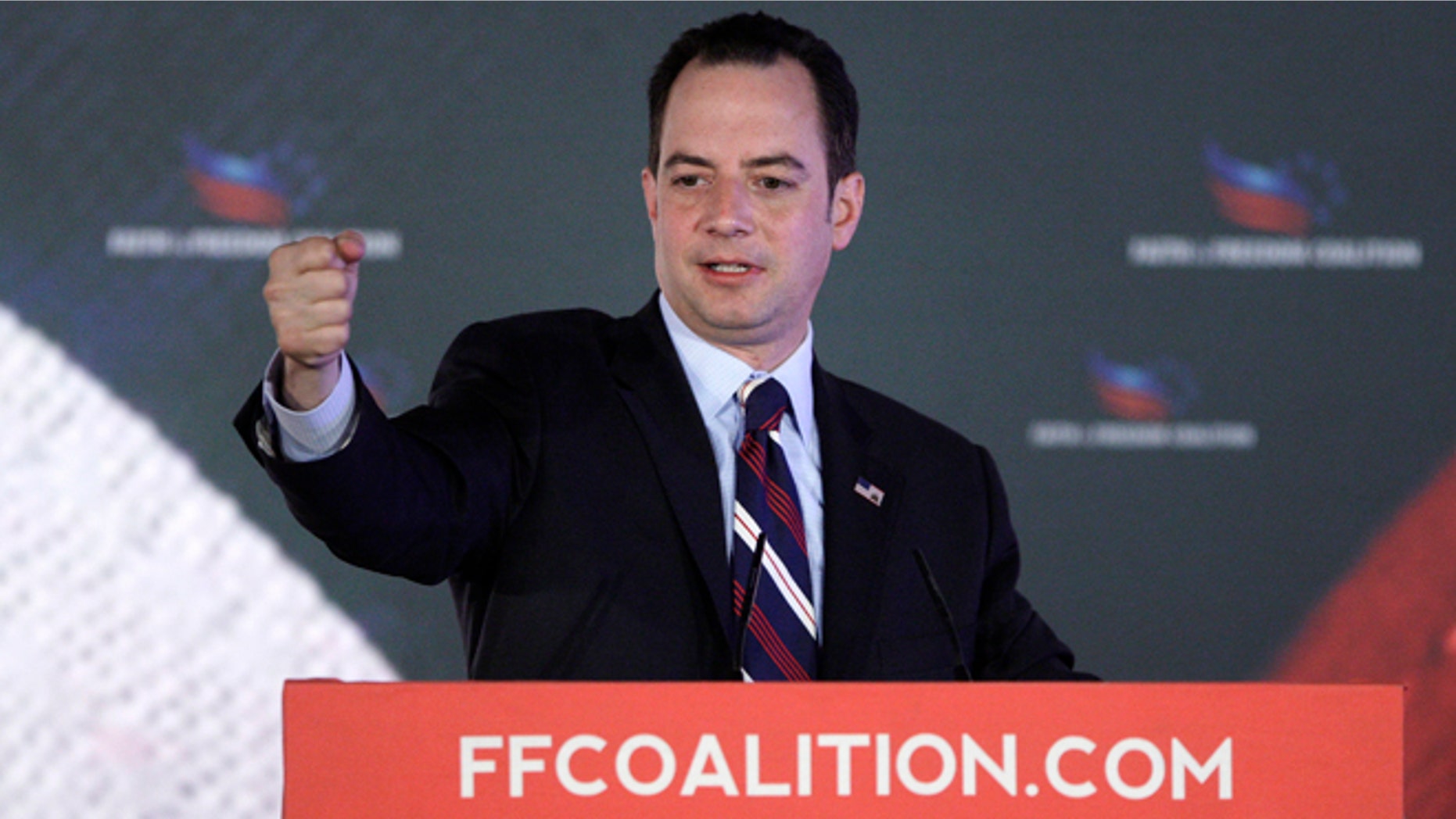 In order to beat Democrats in the midterm elections and in 2016, Republicans must present a unified front on social issues like abortion and gay marriage but also repackage themselves as the party that cares, the head of the Republican National Committee said Thursday.
Reince Priebus, chairman of the RNC, spoke about the party's direction during a briefing with a handful of reporters at the Conservative Political Action Conference, the annual three-day gathering of the party's conservative core. As several states move to approve same-sex marriage and polls show the public more supportive of gay marriage than in the past, Priebus said the GOP should not abandon its principles on the matter.
"We believe marriage is between a man and a woman and that's not what I've ever shied away from," he said. "I didn't dance for you. I answered your question head on."
He added that this meant standing firm on pro-life issues as well.
Preibus also believes the key to GOP success lies in promoting the party's successes despite some of the challenges it has faced.
"We need to promote policy on a party level," he told reporters. "We need to do better. Grow where you are strong, not just where you are weak."
Priebus also said the RNC needed to make the party more likable to the voters. He said during the last presidential race that GOP nominee Mitt Romney "didn't lose on message" but instead on how sympathetic - or unsympathetic - he came across to Americans.