Powell: Cheney Takes 'Cheap Shots' At Me in New Book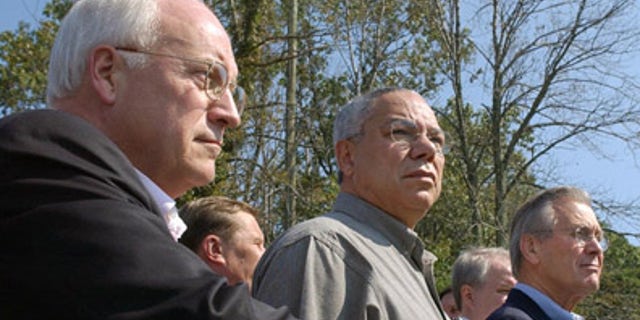 Former Secretary of State Colin Powell is accusing former Vice President Dick Cheney of taking "cheap shots" at him and others in a new book.
Powell was America's top diplomat during the first four years of President George W. Bush's administration. Cheney's book, "In My Time," is set for release Tuesday.
Cheney writes that he thinks Powell tried to undermine Bush by criticizing administration policy to people outside the government.
Powell told CBS' "Face the Nation" that he routinely gave his opinion and his best advice on issues to the president.
While Cheney writes that Powell's resignation was "for the best," Powell said he had always planned to leave the administration after the 2004 election.
Powell said Cheney is almost condescending in his remarks about Powell's successor, Condoleezza Rice.