Pete Buttigieg gets 'F' grade from East Palestine's congressman: 'He hasn't shown up'
Johnson said he gave Buttigieg an 'F' because the secretary 'hasn't shown up'
FIRST ON FOX: An Ohio Republican congressman gave Transportation Secretary Pete Buttigieg's response to the East Palestine train derailment and toxic chemical spill an "F," telling FOX News Digital residents are "fearful" and "frustrated."
Rep. Bill Johnson, R-Ohio, spoke with FOX News Digital over the phone about the train derailment in East Palestine, Ohio, that has polluted the town and surrounding region with toxic chemicals.
Johnson said that many of his East Palestine constituents are "concerned," "fearful," and "frustrated" about the crisis. Additionally, the congressman noted the rail company, Norfolk Southern, was absent from the town hall meeting Wednesday night.
OHIO MOM SOUNDS THE ALARM ON AIR QUALITY IN EAST PALESTINE: 'WE'RE STILL BEING POISONED'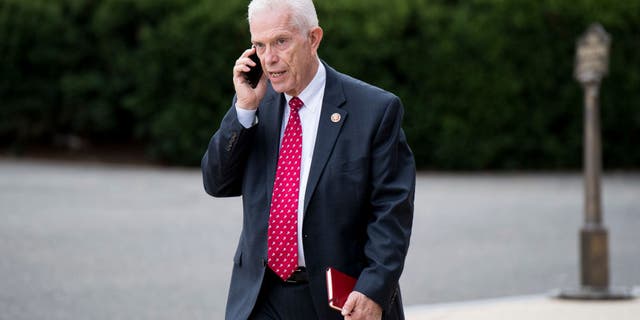 "They're not getting the answers that they need and want," Johnson said in a FOX News Digital exclusive interview. "The rail company, Norfolk Southern, did not show up at the town hall meeting last night for them to be able to ask those questions."
"And so they are rightfully concerned. They're concerned about how this happened in the first place," the Ohio Republican continued. "The response by the rail company to take care of the families that had to be evacuated. There are lots and lots of questions."
Johnson said, "the bright spot is that the federal EPA and the state EPA have worked well in partnership, hand in hand, and are beginning to make good progress in answering the questions as it relates to air quality and water quality in people's homes."
"So progress is being made, but we've got a long way to go, no stone unturned in making sure that the people here get answers to their questions," Johnson said.
The Ohio Republican also gave Buttigieg — who also did not show up to town hall meeting in the city affected by a train derailment's toxic chemical spill — an "F" in his response to the crisis, noting he has not heard from the secretary.
"I give Secretary Buttigieg an F," Johnson said. "I mean, he hasn't shown up."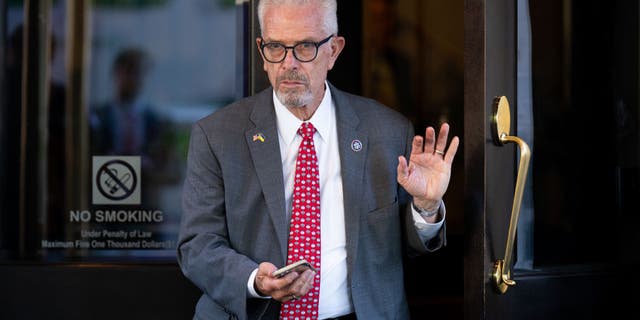 "How can you be evaluated if you haven't shown up? So, gets an F," Johnson continued. "The president? That remains to be seen."
Johnson noted that President Biden has "activated resources" and mobilized the Department of Health and Human Services (HHS) for healthcare services at GOP Governor Mike DeWine's request.
The GOP congressman also said that people experiencing symptoms should seek out their physician, get treated, and report the results to public health officials and the EPA, "who are collecting data so that they can begin to connect the dots."
"We're in the initial emergency stage of this disaster," Johnson said. "This is going to be an ongoing thing. There's going to be a lot of testing in the future. It's not just a one-and-done kind of deal."
Johnson said that he can "relate" to his constituents who feel like they've been lied to regarding the crisis because "Norfolk Southern did not show up last night to respond to their questions."
"They feel that there was a delay in [revealing] what kind of chemicals were actually on those cars. And so, they have a legitimate reason to be skeptical. What I've encouraged them to do is, if they have doubts about the answers that they're getting, if it's about air quality, call the EPA. They will test your air and your home. If it's about water quality, call the state's EPA, they will make sure that you're tested. If you've got a question about anything else that you don't trust the answer you're getting, call my office and we'll run it down for you."
BUTTIGIEG NOTES OHIO GETTING 'PARTICULARLY HIGH AMOUNT OF ATTENTION,' WHILE TRAINS DERAIL '1,000' TIMES A YEAR
The Ohio Republican also noted that Wednesday's town hall "could have gone better" if Norfolk Southern was present at the meeting and that "because they weren't there, it increased the level of anxiety and tension in the room."
Johnson said the town hall was "a little unwieldy at times" due to the tension and that Norfolk Southern "spearheaded the kiosk model" of the meeting.
"The problem is people don't know which agency is responsible for what problem. They don't know that. And so, I didn't have anything to do with setting the town hall up. I wasn't in charge of that. Had I been, I wouldn't have done it that way. I would have had a platform for spokespeople and experts from each of the different stakeholders from the EPA, the railroad company, local authorities, state authorities, you name it, federal authorities. And then I would have to let people ask their questions in an orderly manner, try to respond to it. So, in hindsight, I wish I could have offered that advice to the organizers."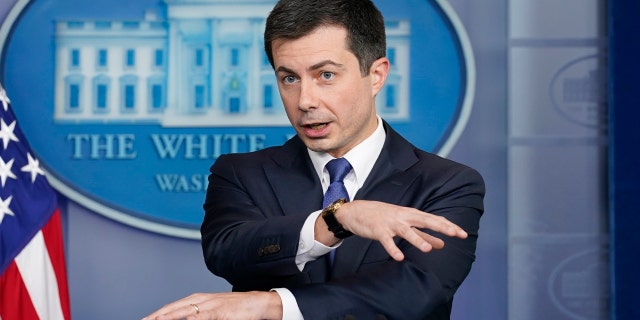 Johnson said some "positive news" is that the railroad company "has agreed to expand their coverage area beyond the mile evacuation zone."
"They're now going to cover the expenses of relocation and testing and those kinds of things, or the entire Palestine zip code," Johnson said. "I asked them to do that and they responded favorably. I'm happy with that."
The congressman said it's "too early to tell" the effects on the environment by the vinyl chloride released from the derailment and that it's "being contained right now."
Johnson also said he hasn't "heard of a single air quality test that has indicated the presence of vinyl chloride."
The Ohio Republican also told FOX News Digital what his East Palestine constituents "need right now is information."
"They need experts that can answer their questions. And so they need representatives from… Norfolk Southern," Johnson said. "And they need experts from the EPA, the state EPA, the health department. They need experts on site to answer their questions."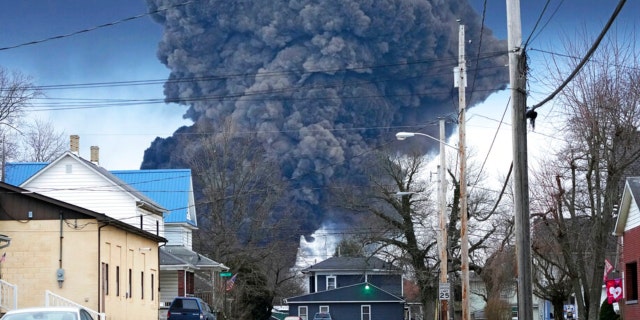 A Department of Transportation (DOT) spokesperson told FOX News Digital that within "hours of the derailment, investigators from U.S. DOT were on the ground to support the investigation into the cause of the derailment in East Palestine, which is being led by the independent agency NTSB."
"That investigation is ongoing and involves multiple local, state and federal agencies," the spokesperson said. "While NTSB investigates the crash findings, Secretary Buttigieg welcomes the newfound interest in rail and worker safety from many Members of Congress."
"Based on the NTSB findings DOT will use its full powers to hold Norfolk Southern accountable," the spokesperson added.
Johnson's comments come as the crisis in East Palestine takes center stage two weeks after the train derailment that released the toxic chemicals into the town and surrounding environment.
An Ohio mother expressed concerns about returning home in East Palestine as officials insist the air is safe after a train derailment that expelled toxic chemicals.
"It's not OK for people to be here right now," Jessica Helpy said on "The Story." "I know that an evacuation order has been lifted, but the air quality is not OK."
CLICK HERE TO GET THE FOX NEWS APP
EPA administrator Michael Regan said at a Thursday press conference that his agency assisted with the screenings of nearly 500 homes in the area and continues to conduct 24/7 air monitoring to ensure the health of residents regarding water.
Regan and other officials have insisted that testing shows the air is safe to breathe and that he would allow his children to drink and bathe in the water if the home had been tested by the state and "given a clean bill of health."
The mother of two told host Martha MacCallum that even though the evacuation order was lifted, the air quality is still not good.
FOX News Digital's Ashley Carnahan contributed reporting.