Paul Ryan's political career highlights, from vice presidential candidate to House speaker
Since 1999, Paul Ryan has represented Wisconsin in the U.S. House of Representatives.
"I have given this job everything I had, and I have no regrets whatsoever for having accepted this responsibility," said Ryan, as he announced he would not seek re-election on April 11. "This has been one of the two greatest honors of my life."
Ryan, 48, plans to continue to serve out his full term and retire in January, Brendan Buck, counselor to the speaker, said in a statement to Fox News.
"After nearly 20 years in the House, the speaker is proud of all that has been accomplished and is ready to devote more of his time to being a husband and a father," Buck said.
Here's a look at Ryan's nearly 20-year career in Congress.
Speaker of the House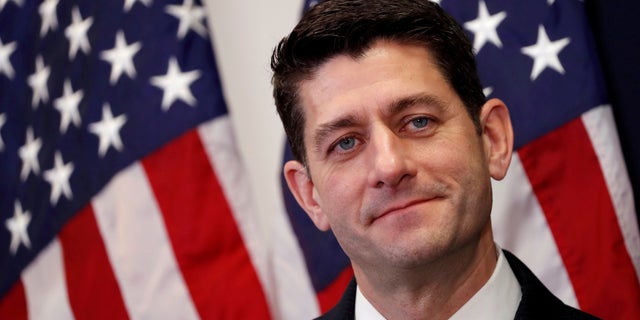 Ryan was elected the 54th House speaker in October 2015 after then-House Speaker John Boehner abruptly retired.
"While he did not seek the position, he told his colleagues that serving as a speaker has been the professional honor of his life, and he thanked them for the trust they placed in him," Buck said.
Vice presidential candidate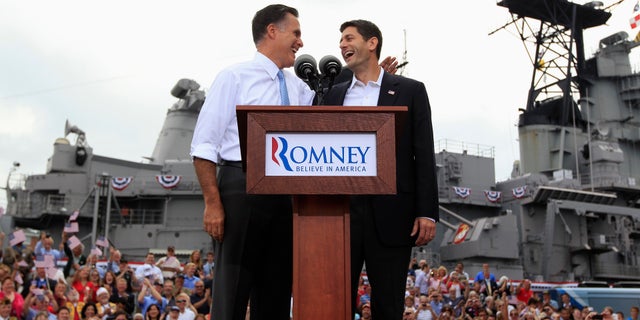 In 2012, Ryan was the vice presidential nominee, running alongside Mitt Romney. At the time, he said he was "humbled" to be chosen by Romney, calling it the "biggest honor I've ever been given in my life."
President Trump seemed to blame Romney's loss on Ryan during his own campaign in 2016.
"That was the end of that campaign, by the way, when they chose Ryan," Trump said. "And I like him. He's a nice person, but that was the end of the campaign."
Wisconsin congressman
When Ryan was first elected in 1998, he was only 28 years old.
A self-styled budget guru, Ryan had made tax cuts a centerpiece of his legislative agenda -- and a personal cause -- which Congress delivered on that late last year.
During his tenure, he served as chairman of the House Ways and Means Committee as well as the House Budget Committee, according to his congressional biography.
Ryan became known for sleeping in his Capitol Hill office, even after he became House speaker. He also commutes home to Wisconsin every week, according to The New York Times.
In 2011, he gave the Republican response to then-President Barack Obama's State of the Union address.
Trump and Ryan have not had a close working relationship.
The president has called Ryan a "very weak and ineffective leader" and criticized the Speaker for his "zero support" in the election.
And since Trump took office, Ryan has criticized some of Trump's policies, including his tariff plan and his "unhelpful" comments about other nations.
But after Ryan's announcement that he would retire from Congress, Trump called Ryan a "truly good man" who will "leave a legacy of achievement that nobody can question" on social media.
Before Congress
Ryan moved to Washington, D.C. in 1992 and would work for former Sen. Bob Kasten of Wisconsin, former Rep. Jack Kemp of New York and former Rep. Sam Brownback of Kansas, according to his speaker biography.
He also worked for a think tank called Empower America, which has since evolved into FreedomWorks.
In the early 1990s, Ryan worked as a waiter at Tortilla Coast, a Tex-Mex restaurant on Capitol Hill.
Ryan holds degrees in economics and political science from Miami University in Ohio.
Fox News' Mike Emanuel and The Associated Press contributed to this report.