Officers Warned of Flaw in U.S. Drones in 2004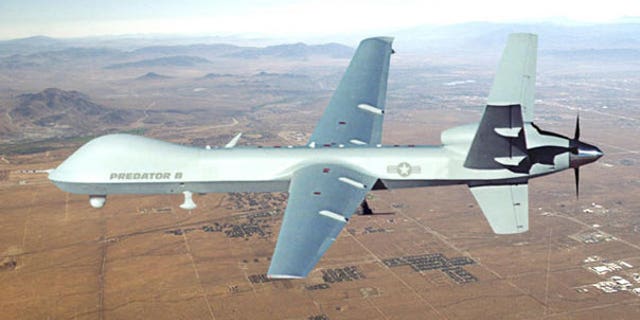 Senior U.S. military officers working for the Joint Chiefs of Staff discussed the danger of Russia and China intercepting and doctoring video from drone aircraft in 2004, but the Pentagon didn't begin securing the signals until this year, according to people familiar with the matter.
The disclosure came after The Wall Street Journal reported insurgents in Iraq had intercepted video feeds from drones, downloading unencrypted communications from the unmanned planes.
Members of the Pentagon's Joint Staff discussed the potential security shortfall of drone feeds in 2004 and 2005, according to two officers with direct knowledge of the deliberations.
Officers at the time weren't concerned about adversaries intercepting the signals in Iraq or Afghanistan because drones weren't yet common there and militants weren't thought to be technically sophisticated.
Instead, some officers worried that such potential U.S. adversaries as Russia or China could manipulate the drone video feeds to hide battlefield movements. "The main concern was that the video feeds were being intercepted, manipulated and then fed to the commanders in the field," one of the officers said. "The fear was a commander looking on a feed, seeing nothing, and then having an enemy tank brigade come roaring into your command post."
The concerns were largely dismissed by more senior members of the Joint Staff, who were more worried about roadside bombs and other more immediate battlefield dangers in Iraq and Afghanistan, the two officers said.
Continue reading at the Wall Street Journal