Obama Re-Election Thrusts Attention to Latin America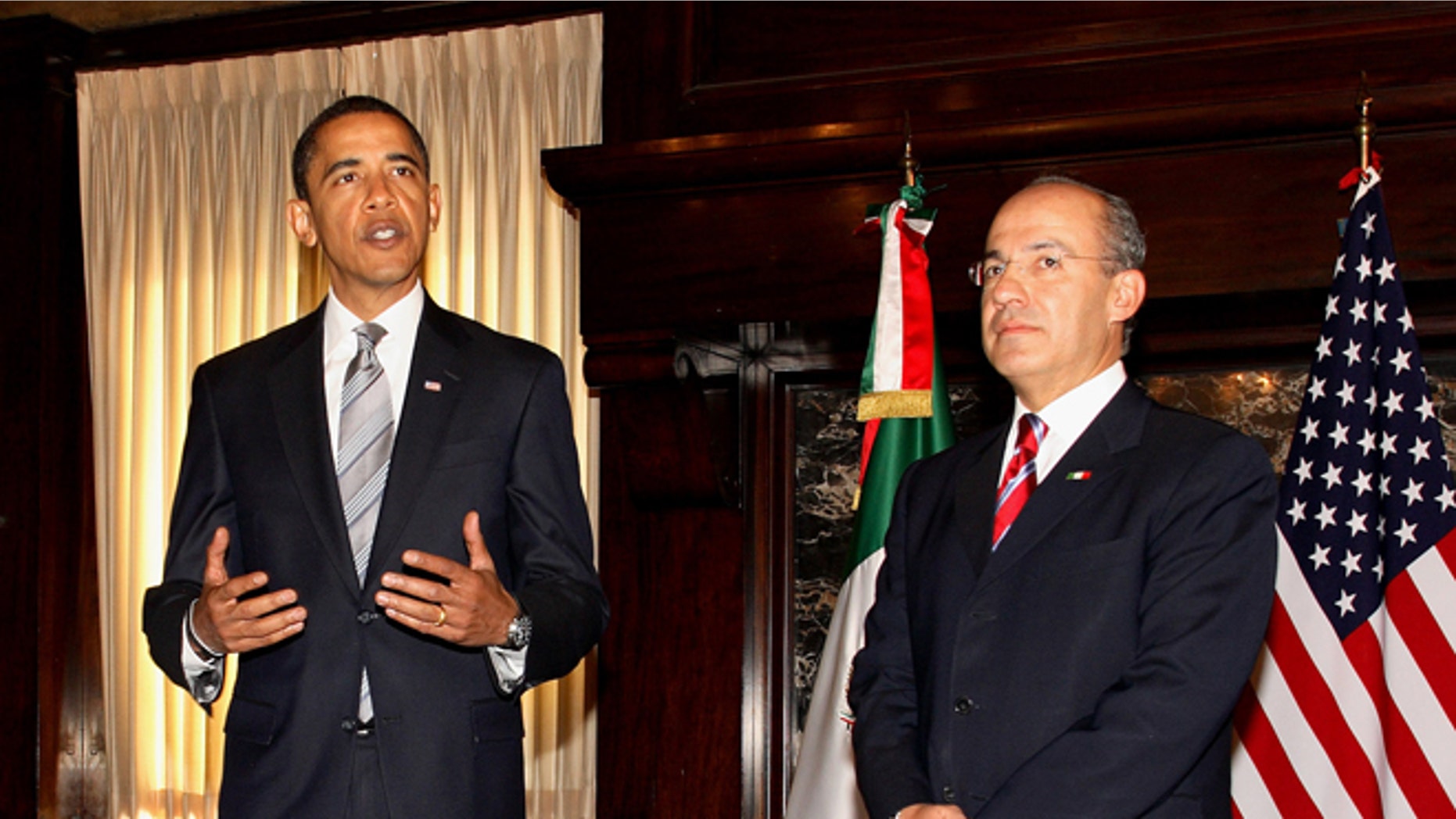 During the U.S.'s lengthy presidential campaign season there were many topics debated in depth. From health care to the economy to social issues, the newly re-elected President Barack Obama and Mitt Romney went back and forth on a number of issues.
When it came to foreign policy, Obama and Romney discussed Afghanistan, Iraq, the September 11 attacks in Libya, the Israeli-Palestinian relation and the civil conflict in Syria. One region of the world, however, was glaringly missing from the foreign policy debate this campaign season: Latin America.
With a continuing drug war in Mexico and Central America, a newly re-elected Hugo Chávez in Venezuela, the ever-present issue of Cuba and the continuing growth of Brazil, Latin America promises to remain a strategic and important area right in the U.S.'s backyard.
"Latin America as a whole is growing twice as fast as the United States, and many countries want and deserve a serious partnership with Washington. But President Obama is an unconvincing partner," wrote Sean Goforth in the National Interest. "Obviously he faces political constraints this election year, but beyond that, he has stalled on trade treaties with Latin American countries that still want to preferred access to the U.S. market, and he's made it clear that his strategic priority is a 'pivot' toward Asia."
Arguably the most problematic country in Latin America for Obama and the United States is Venezuela. After winning his third six-year term in October, President Chávez promises to continue to act as foil for U.S. influence throughout the region.
While Chávez said that he would vote for Obama (and that Obama would vote for him), relations between the two countries remain tense and the two countries have been without embassies since July of 2010.
I don't think we'll see a dramatic breakdown...But [Obama's] in a better position to take action toward improving relation with Cuba.
"I wish we could begin a new period of normal relations with the government of the United States," Chávez said in the interview on the Venezuelan television channel Televen back in September.
Despite this pronunciation, Chávez's support of Iran and his polarizing language when it comes to what he calls American imperialism have further distanced the two nations and polarized other countries in Latin America.
"Because of President Obama's leadership, our position in the Americas is much stronger today than before he took office," said a statement by Obama's campaign press secretary Ben LaBolt. "At the same time, Hugo Chávez has become increasingly marginalized and his influence has waned."
As long as his health keeps up and he is able to rule the country while dealing with cancer, Chávez will be in office for all of Obama's second term and continue to be an ideological thorn in the U.S.'s side.
One of Venezuela's staunchest allies and a perennial touchy subject in the U.S. is Cuba.
Under the leadership of President Raúl Castro, the graying revolution has loosened some restrictions in the socialist countries, allowing for some private ownership of businesses and relaxing travel restrictions. However, human rights issues – and the U.S.'s 50-year embargo against the island – have made the 90 miles of water between the two countries seem a lot farther.
There was hope – and some action – during Obama's first term to improve relations with Cuba, by allowing Cuban Americans to travel and to send unlimited remittances to relatives on the island, but the embargo, human rights concerns and the continuing controversy over jailed American contractor Alan Gross and the so-called 'Cuban Five' held in the U.S. have kept relations icy.
The powerful anti-Castro, Cuban-American voting bloc in South Florida has for decades also hindered any thawing of relations between the two nations, but now that Obama does not face re-election he could potentially continue even more of a defrosting of relations between the countries, said Wayne Smith, the director of the Latin America Rights & Security: Cuba Project at the Center for International Policy.
"I don't think we'll see a dramatic breakdown," Smith said. "But [Obama's] in a better position to take action toward improving relations with Cuba."
For their part the Cubans are willing to take the steps to improve relations, Smith added. "They're open to discussion," he said.
One easy thing the U.S. could do, Smith said, is to take Cuba off the list of State Sponsors of Terrorism. Fidel Castro's support of revolutions abroad as well as Cuba's alleged support for guerrilla groups such as The Revolutionary Armed Forces of Colombia (FARC) and the Basque Separatist movement ETA, in Spain, have led to the U.S. designation.
Despite these allegations, there is very little concrete evidence that Cuba supports so-called terrorist groups, Smith said.
"One easy thing to do is to remove Cuba from the terrorist list," Smith added. "There is not a shred of evidence that Cuba sponsors terrorism."
While not classified by the government as a terrorist organization, Mexico's drug cartels have escalated the violence levels in the U.S.'s southern neighbor and caused concern on both sides of the border concerning the bloodshed.
Since outgoing Mexican Presdient Felipe Calderón declared an offensive on the country's drug cartels in 2006, it is estimated that over 60,000 people have perished in the ensuing bloodshed and large swaths of Mexican territory have become battlegrounds between the cartels and Mexican law enforcement.
Under the Merida Initiative, the U.S. government has given Mexico over $1.5 billion in security aid since 2009, mostly in the form of helicopters, boats, database equipment and the likes. Obama's policy toward Mexico has been focused on helping Calderón reform the country's corrupt police forces and also create a sense of rule of law as well as covertly training Mexico's intelligence officers.
Interdiction of drugs coming north and firearms flowing south has also been a focus of both presidents, but this was hindered greatly by the "Fast & Furious" scandal that saw U.S. government weapons end up in the hands of Mexican cartel members.
Now with the election of incoming Mexican President Enrique Peña Nieto, the drug war strategy will shift from taking down high value drug targets to bringing down the level of violence in the country.
"Now it will be a shift away from, 'Can we capture [Sinaloa cartel leader] Chapo Guzman?' to, 'Can we reduce murders in Ciudad Juárez?'" said Shannon O'Neil of the Council of Foreign Relations, according to the Atlantic. "And those might not be the same goals."
If combating the drug war is to be successful, Obama and Peña Nieto will need to work together to prevent weapons from ending up in the hands of corrupt officials and drug cartel members as well as working to improve the country's security forces.
"Calderón has enabled far greater cooperation between the U.S. and Mexico," O'Neil said. And referring to the Aug. 24 shooting of two CIA agents by Mexican security forces, he added: "But the one institution that was supposedly reformed, and the one that received the most training from the U.S., ended up shooting U.S. agents."