Notre Dame Students Struggle to Balance Outrage, Respect at Obama Speech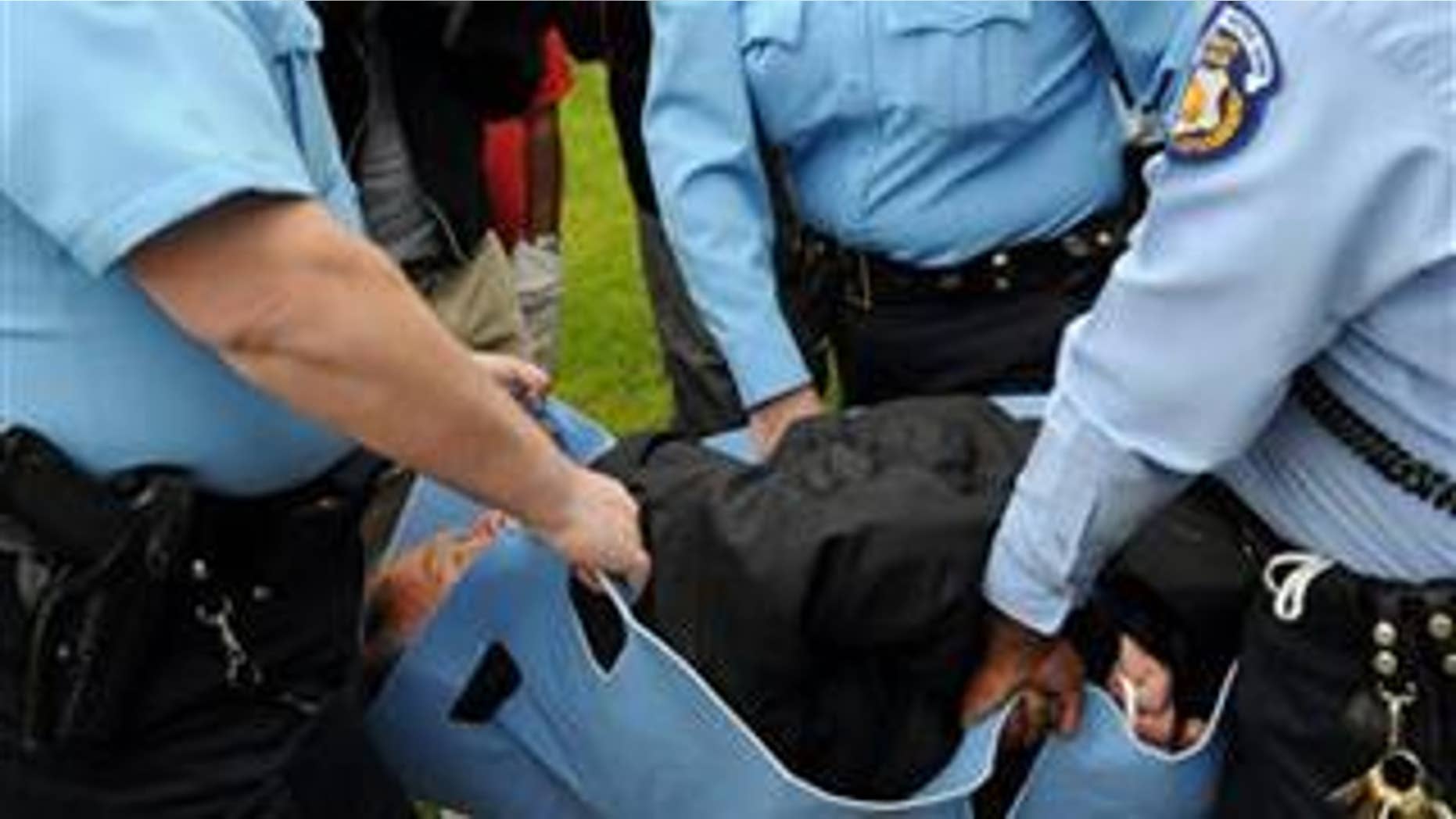 As some Notre Dame students prepare to protest the university's recognition of President Obama with an honorary law degree on Sunday, the on-campus message is clear: Keep it respectful.
"We're committed to a prayerful, peaceful protest," senior Emily Toates told FOXNews.com. "We will not be showing any graphic images. There is a place for them, but it can dilute your message, and we want to make sure our message is heard."
Toates, 21, is one of up to 40 graduating seniors expected to skip Notre Dame's commencement on Sunday in opposition of Obama's commencement speech, due to his pro-choice abortion stance and his support of embryonic stem-cell research. Notre Dame will confer degrees on roughly 2,000 undergrads, 420 MBA students and 200 law school students.
Instead of tossing her mortarboard with fellow classmates, Toates will take part in a meditation to be held at the university's grotto -- an event organized by ND Response, a coalition of student groups that is holding a series of events throughout the weekend, including an all-night prayer vigil to begin at 9:30 p.m. Saturday and a rally on Sunday.
"I'm really excited about it because the grotto is a special place for me and a lot of students," she said. "It'll prayerfully unite those of us who aren't attending commencement."
But not all pro-life students plan to forgo their biggest day as undergraduates.
"For me, being part of ND Response is really about love of my university," said senior Greer Hannan. "I'm really grateful for the education I've received, and as a Catholic the identity of Notre Dame is really important to me."
As such, Hannan said she'll display her disapproval with a small yellow cross flanked by tiny feet affixed to her graduation cap.
"It's really important to all of us at ND Response that there are a couple of different ways for us to express our disappointment of Father [John] Jenkins extending an invitation to President Obama," she continued. "So I will be part of the group that attends the commencement and wears a design on my mortarboard."
The Rev. Jenkins, president of the university, has faced criticisms for offering Obama a spot on the program and an honorary degree, but Jenkins has called Obama an "inspiring leader" and hardly the first president to speak to a graduating class at Notre Dame. Jenkins also has said the invitation doesn't mean the college endorses Obama's views.
Senior John Souder, who will join Hannan at the commencement ceremony, will wear a white carnation to link himself to the cause. He does not, however, want to be confused with other "controversial" protesters like those from the Pro-Life Action League or anti-abortion activist Randall Terry, who was arrested for trespassing on campus earlier this month, as was former presidential candidate Alan Keyes.
"We welcome their support and numbers, but we're respectfully ask them to follow our lead and not to display these images," Souder said. "But we're not trying to steal the limelight here."
Other graduating seniors aren't so sure.
Michael Angulo, who "fully supports" Obama's visit, said protesters have already tainted the commencement weekend.
"Students at Notre Dame have been thrust to the front of a culture war that we didn't ask for," Angulo said. "It mars it in the sense that it's not about our graduation ceremony anymore. It's a political battle. We worked four years really hard to graduate with a degree."
Angulo said he was more disappointed by what he called the "vocal minority."
"I'm glad Notre Dame students can be voicing their opinion, but I'm not glad that people from the outside are trying to stake claim our university and try to define our mission," he said.
John Daly, ND Response's spokesman and a 2008 Notre Dame graduate, said the group will ultimately distinguish itself from other protesters with its "respectful and constructive" tone.
"I don't want to be disrespectful to the school," Daly told FOXNews.com. "That being said, I want to show it some tough love."