New York Assembly Speaker Silver reportedly to temporarily relinquish position after arrest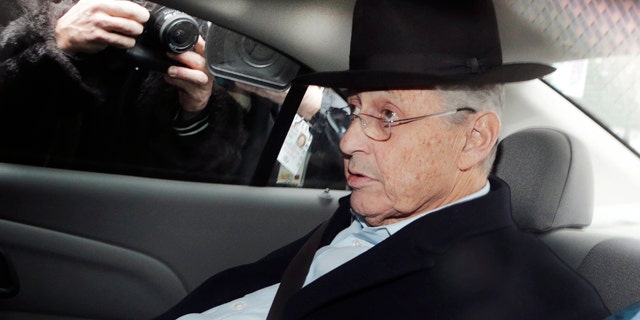 Powerful Empire State politico Sheldon Silver will step away from his duties as speaker of the New York State Assembly following his arrest last week on federal corruption charges, according to a published report.
The New York Times reported late Sunday that Silver, a Democrat, had agreed to step aside on a temporary basis under pressure from fellow members. The paper reported that Silver would delegate his duties to a group of senior Assembly members, and Albany Democrats were scheduled to consider the proposed agreement in a closed-door meeting Monday.
Silver, 70, was arrested Thursday on charges that he used his position to collect millions of dollars in bribes and kickbacks disguised as legitimate income. In a criminal complaint, authorities said Silver "obtained about $4 million in payments characterized as attorney referral fees solely through the corrupt use of his official position."
Silver's outside income has long been a subject of discussion and controversy. Last year, the New York City lawyer reported making up to $750,000 for legal work, mostly with the trial firm of Weitz & Luxenberg.
If convicted, Silver could face up to 100 years in prison. He was released on a $200,000 bail soon after his arrest and said he was "confident that after a full hearing and due process, I'll be vindicated on the charges."
Under New York law, state officials are not obligated to resign from office after being arrested, but must step down if they are convicted of a felony.
Silver had served as speaker of the assembly, one of the most powerful positions in New York state government, since 1994. He was first elected in 1976, representing a district that covers much of Lower Manhattan.
The Associated Press contributed to this report.
Click for more from The New York Times.