ND Gov. Dalrymple says he won't seek re-election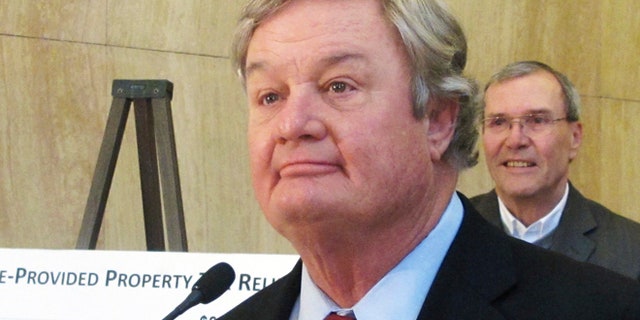 NEWYou can now listen to Fox News articles!
BISMARCK, N.D. – North Dakota Republican Gov. Jack Dalrymple announced Monday that he won't seek re-election in 2016, saying he and his wife want to spend more time with their family.
The Republican served as the state's lieutenant governor for a decade before moving into the governor's office in 2010, when then-Gov. John Hoeven resigned after winning a seat in the U.S. Senate.
Dalrymple, 66, was elected to his first full term in 2012, touting his background in business, agriculture and government. The former state lawmaker and farmer helped found Dakota Growers Pasta Co., one of the nation's largest pasta manufacturers.
"It continues to be my great privilege to serve my state, service that includes 16 years as a state representative, 10 years as lieutenant governor and last five-plus years as governor," Dalrymple said in his statement.
"North Dakota has made incredible progress and I feel so blessed to have been part of leading our state, especially in the years since 2000, truly a golden period for North Dakota. I look forward to continuing to work hard for the people of our state over the next 16 months."
Dalrymple planned an afternoon news conference to detail his announcement. But in his statement, he said he and his wife, Betsy, plan to spend more time with family, including their five grandchildren.
The governor is originally from rural Casselton, the home of five North Dakota governors.