Mitt Romney expected to announce bid for Utah Senate seat Friday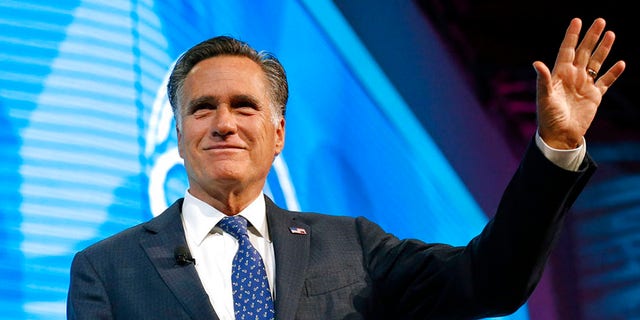 Former Republican presidential candidate Mitt Romney is expected to announce his bid to run for the U.S. Senate seat in Utah on Friday.
Romney was supposed to announce his campaign Thursday in a video posted online but pushed off the announcement "out of respect" for the high school shooting victims and their families in Parkland, Florida.
He instead will make his official announcement Friday, just before giving a speech to the Utah County GOP later that night, Fox News has learned.
The former governor of Massachusetts is looking to replace Sen. Orrin Hatch, R-Utah, who announced his retirement earlier this year after more than 40 years in the U.S. Senate.
Speculation has surrounded the Romney camp as to what his intentions could be if he wins the Senate race. Romney has been an outspoken critic of President Donald Trump.
ROMNEY'S SENATE BID TEAM INCLUDES HEDGE FUND ALLIES
"I think Mitt's going to make it very clear that he's not running for the Senate because of or in spite of anything to do with Donald Trump," said Spencer Zwick, Romney's former fundraising chief who now leads fundraising efforts for House Speaker Paul Ryan. "I think Mitt Romney would be running for the Senate whether Donald Trump was the president or Hillary Clinton was the president."
However, Romney's run hasn't been welcomed by all.
Utah Republican Party Chairman Rob Anderson told The Salt Lake Tribune earlier this week that Romney was "keeping out candidates that I think would be a better fit for Utah because, let's face it, Mitt Romney doesn't live here, his kids weren't born here, he doesn't shop here." The GOP official went on to call Romney a "carpetbagger."
Anderson released an apology later saying, "I regret that my comments about potential Senatorial candidate, Mitt Romney, came across as disparaging or unsupportive. That was never my intent."
He continued, "I've no doubt that Mitt Romney satisfies all qualifications to run for Senate, and as Chairman of the Utah Republican Party, I will treat all candidates equally to ensure their path to the Party nomination is honest and fair."
Anderson also said that Romney reached out to him in regards to his comments and "accepted my apology without hesitation."
Romney moved to Utah after losing the 2012 presidential election but has a long history with the state. He attended Brigham Young University in Provo and helped turn around the scandal-plagued 2002 Winter Olympics in Salt Lake City.
Romney is favored to win Hatch's seat come November, according to political analysts.
Fox News' Alicia Acuna, Faith Mangan and The Associated Press contributed to this report.