Michigan Dumps 30,000 College Students From Food Stamps Program, Saves $75M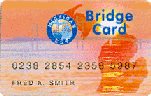 About 30,000 college students are getting a real-world lesson in economics after cash-hungry Michigan kicked them off of food stamps to save roughly $75 million per year.
Under the new rules, only single moms and students who work 20 hours a week may be able to keep their benefits, MyFoxDetroit.com reported.
College students generally aren't eligible for federal food assistance but nearly all of them in Michigan had qualified for the state's program under an exception for those participating in an employment and training program whose criteria included attending college, the Detroit News reported.
Michigan's program provides Bridge cards, which can be swiped like debit cards at grocery stores. But earlier this year as part of a crackdown on welfare fraud, abuse and waste, the state announced that starting in April students would have to show "true need" to keep collecting food stamps.
As the new school year starts, Michigan Department of Human Services Director Maura Corrigan told The Detroit News on Monday that the 30,000 students who were booted out of the program just were about twice as many as officials expected. She said the change is part of an effort to reform the state's welfare program.
"Maybe (students) could get a part-time job -- that's what I did," said Corrigan, a former justice of the Michigan Supreme Court, was quoted saying by the newspaper.
"We want to encourage people to be self-sufficient, not to be dependent on the government," she continued.
Michigan's monthly food assistance is based on income, household size and other criteria. But Corrigan, who was appointed by Republican Gov. Rick Snyder in January, instructed administrators to begin reviewing applicants' assets as well, The Detroit News reported.
The change follows a public outcry over revelations that an Auburn man remained qualified and continued collecting food stamps after he won $2 million in the state lottery TV show "Make Me Rich" last year.
Corrigan has credited state Rep. David Agema with highlighting the issue.
"College students who do not really need assistance have been allowed to take advantage for far too long," Agema said in a statement at the time of the state's announcement. "Prevent Bridge card abuse will make sure assistance only goes to those who truly need help. This action will put a stop to this waste of taxpayer money."
But some students say the change isn't fair.
"College students have so much debt as it is in the United States. It's hard for them to be able to pay all their bills," Wayne State University student Erik Boyes told MyFoxDetroit.
"That could potentially be a negative impact for students," added Wayne State student Mohammed Almihtar. "Maybe they're going to have a hard time enrolling in school. That's going to push the education back, and that's not a wise way to do that."