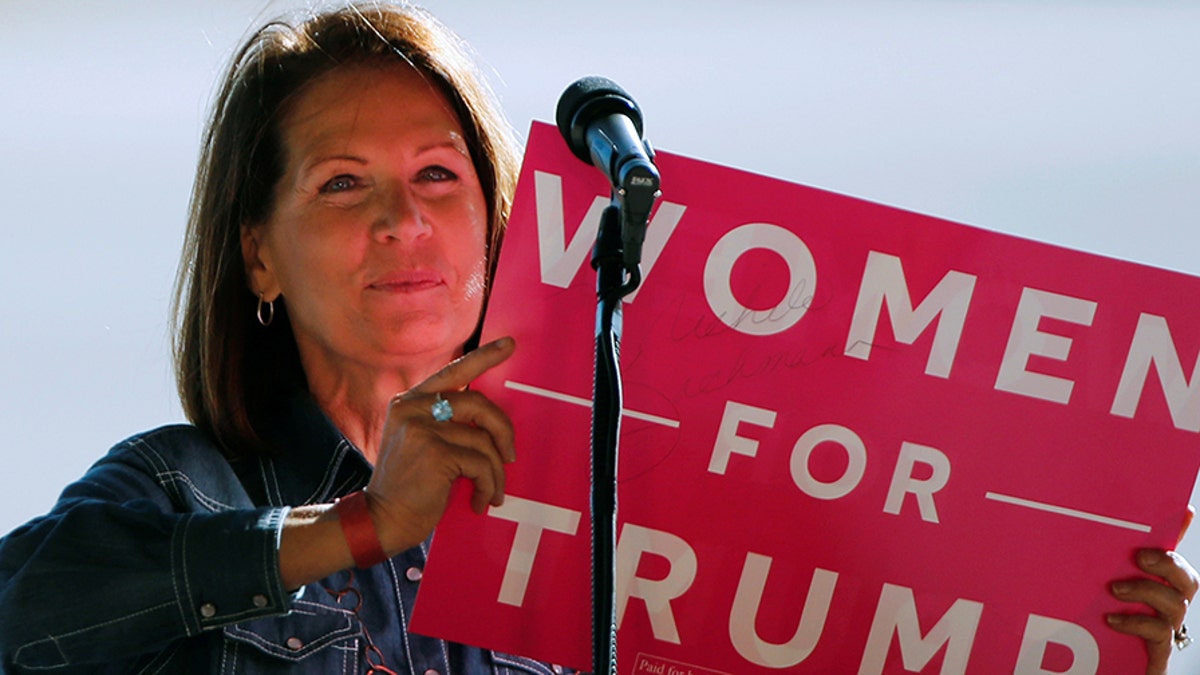 Conservative firebrand Michele Bachmann said Monday she has no plans to run for U.S. Senate, despite previous suggestions she might run for former Minnesota Sen. Al Franken's seat.
"It became very clear to me that I wasn't hearing any call from God to do this," Bachmann told Minnesota radio host Jan Markell.
The former Minnesota congresswoman said in December that she was considering running for Franken's seat, which was filled by Minnesota Lt. Gov. Tina Smith.
Franken, a two-term senator, resigned from Congress on Jan. 2 amid numerous sexual misconduct allegations.
Smith, who was appointed to the role, is running for the seat in November.
The Associated Press contributed to this report.