Maryland proposal to claim copyright on students' work prompts backlash, legal review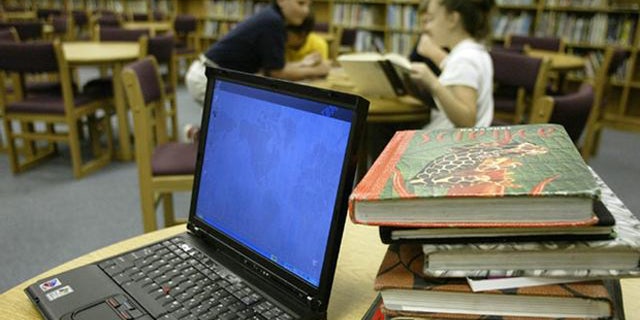 NEWYou can now listen to Fox News articles!
Sorry, Suzie.
That tri-color macaroni necklace you made with gobs of glue stuck to the side could soon belong to the state of Maryland.
A proposal recently floated by the Prince George's County Board of Education would give them the copyright to anything created by teachers, students and employees before, during and after school hours.
A child's project, but also an online app or lesson plan a teacher creates, could be fair game.
According to a draft of the proposal obtained by FoxNews.com, "Works created by employees and/or students specifically for use by the Prince George's County Public School or a specific school or department within PGCPS, are properties of the Board of Education even if created on the employee's or student's time and with use of their materials."
The draft policy prompted a backlash from teachers and education activists -- causing the board to put the policy on hold pending a more thorough legal review.
As written, though, the policy could include anything published on the school's website, curriculum documents, instructional materials, platforms and software developed for use by the school system, as well as a broad-reaching "other works created for classroom use and instruction" category.
Some parents and teacher organizations say they are worried that the measure would stifle creativity or that it would strip educators of the incentive to come up with new ideas and ways to teach. If the policy is approved, the county would become the only one in the Washington area where the school board would claim the rights on anything students, teachers or other staff create.
Briant Coleman, a spokesman for the school board, says it's not the board's "intent" to take ownership of work done by students.
"Please know that we would never try to impede on the creativity of our students, teachers and employees," Coleman said. "In fact, we encourage it. The policy is currently on hold and under legal review until further notice."
Smart move, says San Francisco copyright lawyer Lawrence Townsend.
Townsend tells FoxNews.com that while the county has the right under the Work for Hire provision to police what teachers do, trying to stake a claim in what students create won't fly.
"The students are mostly under the age of 18 and federal law protects their rights," he said. Townsend added that unless a parent or guardian signs off on it, what a student creates belongs to the student and not the school.
Coleman did not address why a policy that was written to protect the school system from teachers trying to sell their lesson plans online for a quick buck also covered what students create. Multiple calls and emails to board members were not returned.
The PGCPS policy is part of a broader one the board is studying that would develop guidelines for the "use and creation" of materials being developed by employees and students. The board recommended the policy change to address the complications that arose from the increased use of technology in classrooms.
Copyright law's "work-for-hire" doctrine states that works made during the scope of the creator's employment belong to his or her employer.
"This is a legal issue," said Cynthia Chmielewski of the National Education Association's Office of General Counsel. "So if you want to sell your lesson plans online, make sure you actually own them."
The problem is that the law is notoriously unclear on whether a work created by a public school teacher falls into the doctrine.
In 2004, a federal appellate court in New York ruled that "tests, quizzes, homework problems, and other teaching materials" were works made for hire owned by the district and that the "academic tradition" of granting authors ownership of their own scholarly work cannot be applied to materials not explicitly intended for purchase.
The site Don'tCopyrightMe.com is asking people to sign a petition to be sent to the school board. The site's creators say that the proposal to claim what students and teachers create as their own could have far-reaching implications if passed.