Martinez Won't Be Romney VP, NM Gov. to Speak at GOP Convention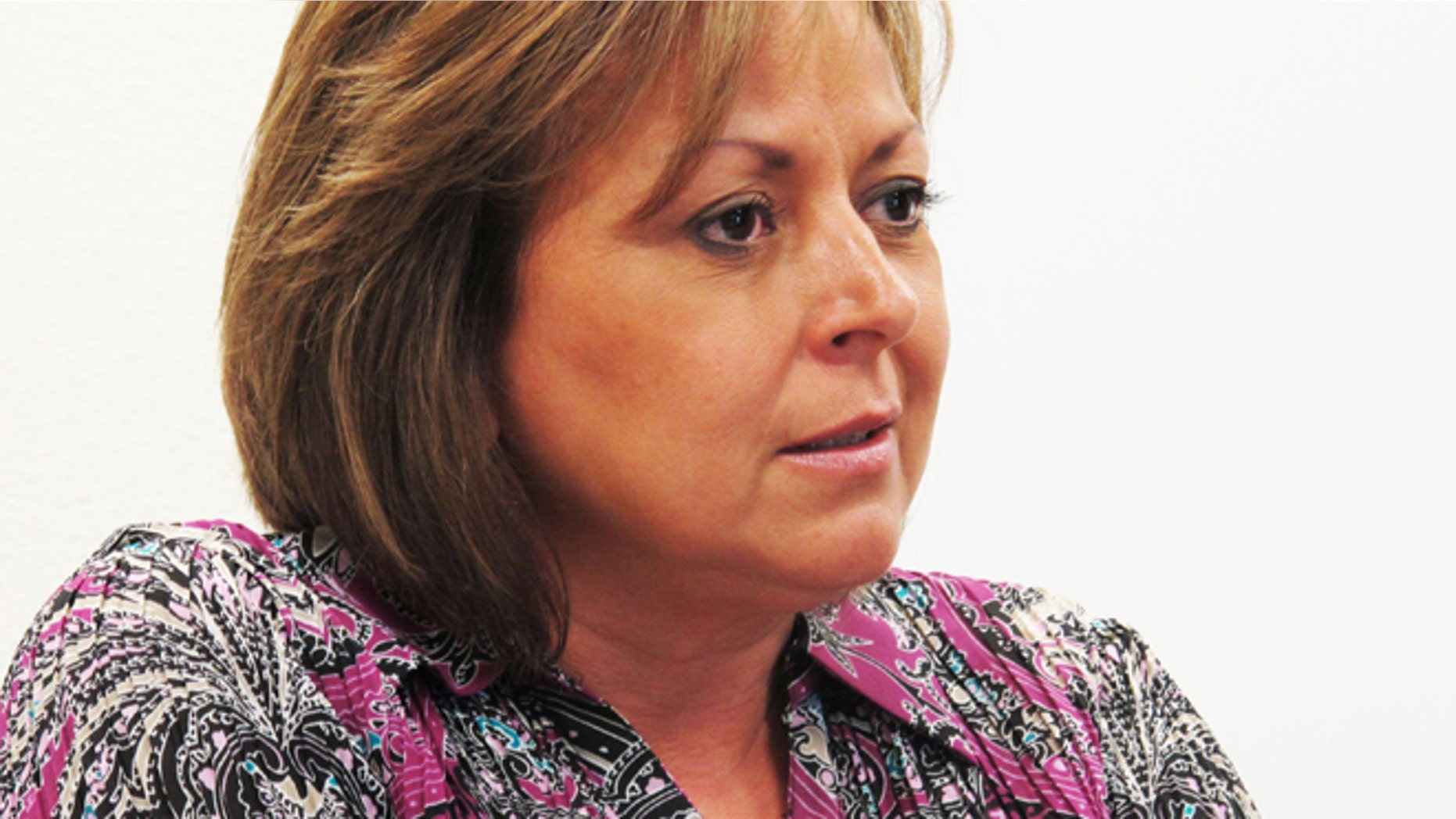 ALBUQUERQUE, N.M. – It's official - Mitt Romney's vice presidential pick will not be New Mexico Gov. Susana Martínez.
Martínez, the first Latina governor, has been tapped to speak at the Republican National Convention, a political honor that gives the first-term governor a national stage while putting to rest months-long rumors that she was on Romney's short list of potential running mates.
I think what is important is that Hispanic families want the same thing as Anglo families or another family, which is to be able to go to work and provide an education to our children.
"The veep rumor is over," Martínez said following a news conference Monday about eliminating registration fees on companies doing business in New Mexico. "I've said it over and over and over and over, I don't have any interest in being the vice president. I have every interest in the world of staying in New Mexico and taking care of New Mexico business."
Martínez said the Romney campaign never talked to her about the vice presidential slot and that she was never vetted.
Martínez and South Carolina Gov. Nikki Haley, the first female governors of their states, are among a trio of female "firsts" slated to address the gathering that begins Aug. 27.
Former Secretary of State Condoleezza Rice, the first black female to hold that job, is also scheduled to speak.
Martínez said she is humbled and honored.
Asked what she would talk about, Martínez said, "I haven't written my speech yet, but my message certainly is that if we move America forward we move New Mexico forward as well. ... We want our folks who are unemployed to become employed."
Martínez has for much of the last year been rumored to be a possible running mate for Romney, in part because of the party's desire to woo more Hispanics, who constitute the nation's fastest growing minority.
But Martínez said she has no special message for Latinos.
"I think what is important is that Hispanic families want the same thing as Anglo families or another family, which is to be able to go to work and provide an education to our children," she said. "I don't see us being any different in the sense of what we want from our own families. We just have to have good, honest conversations with them in terms of what we are offering ... to turn America around."
More clues lie among Republican National Convention's speaker list, which was announced Monday.
Romney's pick probably wouldn't have scored one of the spots; the convention speakers include Rick Santorum, who ran in the GOP primary to be the presidential nominee, and former Arkansas Gov. Mike Huckabee, as well as Martínez, Haley and Rice.
Meanwhile, Romney continued to shrug off questions about his vice presidential selection while grocery shopping in New Hampshire on Monday.
In the past, Romney has said his ideal running mate would be someone ready to assume the presidency on Day One.
The standard has been applied — at least in part — because of problems surrounding the GOP's last vice presidential nominee, former Alaska Gov. Sarah Palin, who struggled to inspire confidence among the broader electorate.
The Romney campaign also wants a team player.
Possible running mates such as former Minnesota Gov. Tim Pawlenty, Ohio Sen. Rob Portman, Louisiana Gov. Bobby Jindal and Wisconsin Rep. Paul Ryan have been aggressively campaigning on Romney's behalf across the country in recent months.
Portman, Florida Sen. Maco Rubio and Virginia Gov. Bob McDonnell are expected to join Romney on segments of a bus tour that begins Saturday in Virginia and moves to North Carolina, Florida and Ohio. Pawlenty has campaign events scheduled for New Hampshire next weekend. And each of the men has scheduling holes in the coming days that could allow him to slip away quietly for a big announcement.
There are no clear answers as to whom the Republican presidential candidate will choose -- though his aides continue to tease.
"The big VP announcement is coming soon and the buzz here at campaign headquarters is exciting," campaign manager Matt Rhoades wrote in a fundraising message late last week that offered donors a chance to meet Romney's running mate in person.
Reported and written by the Associated Press.
Follow us on twitter.com/foxnewslatino
Like us at facebook.com/foxnewslatino