Jeb Bush Will Weigh Impact On Family Before Considering 2016 Race, Son Says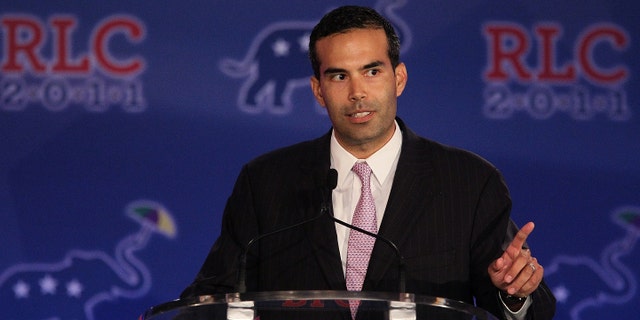 Former Florida Gov. Jeb Bush's eldest son said his father will look at the impact a run for the presidency in 2016 would have on his family before deciding whether to enter the race.
In an interview with Fox News on Thursday, George P. Bush said that his father, who is considered a strong contender for next presidential election, will be looking less at his chances of winning and more at other factors, such as how it would affect the family.
Bush said his father would likely evaluate "the rigors on family life" as well as how a presidential campaign would fit in with his role as a businessman, according to a Politico story about the interview.
"I don't think he views it in his analysis as to whether or not he can win or lose," said the son, who is running for Texas land commissioner. "I think it is whether or not our country needs the right kind of leadership to turn things around and make our country more competitive."
He maintained that he does not have any special knowledge about whether his father will run, but said that Jeb Bush is laying the groundwork in case he decides to throw his hat in the ring.
"He is leaving the option open, but he will make his assessment later in the year," said the younger Bush. "He hasn't indicated one way or the other. I think he is assessing it seriously."
As for his fellow Texan and fellow Republican, Gov. Rick Perry, George Bush said he believes he is running for president.
"He's got a strong track record to run on," Bush said.
Follow us on twitter.com/foxnewslatino
Like us at facebook.com/foxnewslatino