Investigation launched into one-day GSA awards ceremony that cost $270G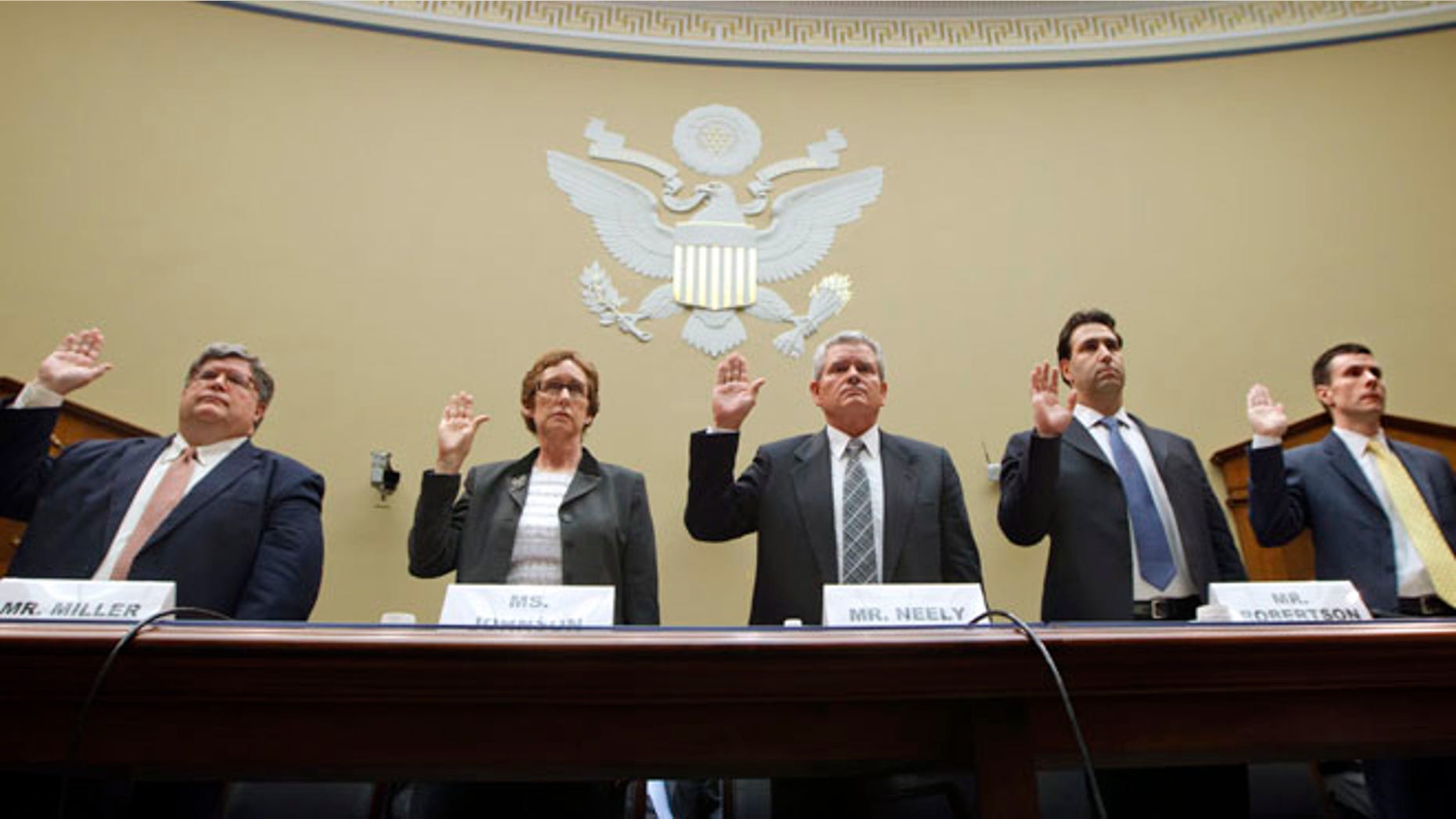 The inspector general for the scandal-plagued General Services Administration has launched an investigation into a $270,000 awards ceremony held in suburban Washington -- the latest pricey gala to draw outrage from lawmakers.
The GSA apparently spent thousands of dollars on hors d'oeuvres, goodie-bag items and travel costs for the one-day ceremony in November 2010. The ceremony was held shortly after GSA hosted a now-infamous Las Vegas conference that led to a shakeup at the agency.
In a press conference Thursday on the probe, House Transportation Committee Chairman John Mica, R-Fla., said the discovery "makes everyone's blood boil."
"The committee is appalled," he said.
In a letter obtained by Fox News, Inspector General Brian Miller told Rep. Jeff Denham, R-Calif., whose subcommittee has jurisdiction over the GSA, that he's investigating the 2010 awards ceremony -- which was held across the river from the nation's capital in Arlington, Va. The matter had been referred to Miller's office by acting GSA chief Dan Tangherlini.
The awards ceremony didn't include any mind readers, as the Vegas convention did, but did feature a violinist and guitarist, and plenty of novelty items for guests that ran up the tab.
It also featured what was described as a "drum band exercise." As part of that, the agency spent nearly $21,000 on 4,000 drumsticks for attendees. Separately, the agency spent more than $28,000 on "time temperature picture frames," according to the letter.
That's all on top of the much higher costs for catering, transportation and the venue at the Crystal Gateway Marriott. In addition, Miller said the agency spent $8,600 for an appearance by someone named "Agent X."
"We have begun a preliminary analysis of the information we have received from the agency and have opened an administrative investigation. Our initial findings show costs upward of $268,732 for the one-day ceremony," Miller wrote.
Denham responded to the probe with a mix of sarcasm and disappointment.
"Instead of clowns and mind readers, we've got violinists and guitarists -- GSA has really classed up their act," he said in a statement. "We've known that there is a culture of waste, fraud and abuse within the many layers of GSA, and this proves that this is a systemic problem that is rooted deeply within this organization."
The GSA also condemned the 2010 conference in a statement Thursday afternoon, and said such spending "must stop."
"This event took place in 2010 and has been in existence going back to 2002," the agency said. "Today, under the new GSA leadership, this event and type of spending is not tolerated. As of April 15th, 2012 all spending for events, including training conferences, leadership events, team building exercises, award ceremonies, were suspended. These events indicate an already recognized pattern of misjudgment which spans several years and administrations."
The letter comes just days after the GSA announced it was freezing hiring and most bonuses as part of the federal agency's response to criticism about lavish spending.
"We are committed to doubling down on our core mission of promoting efficiency, driving steeper bargains, delivering better value, and creating greater opportunities for government-wide savings," Tangherlini, the GSA's acting chief, said in a post on the GSA blog.
After a three-month review of agency operations, Tangherlini said the GSA would cut senior executive performance awards by 85 percent this year and institute a temporary hiring freeze across the agency.
Fox News' Chad Pergram contributed to this report.