Immigrants released from detention get free phones as alternative to ankle monitors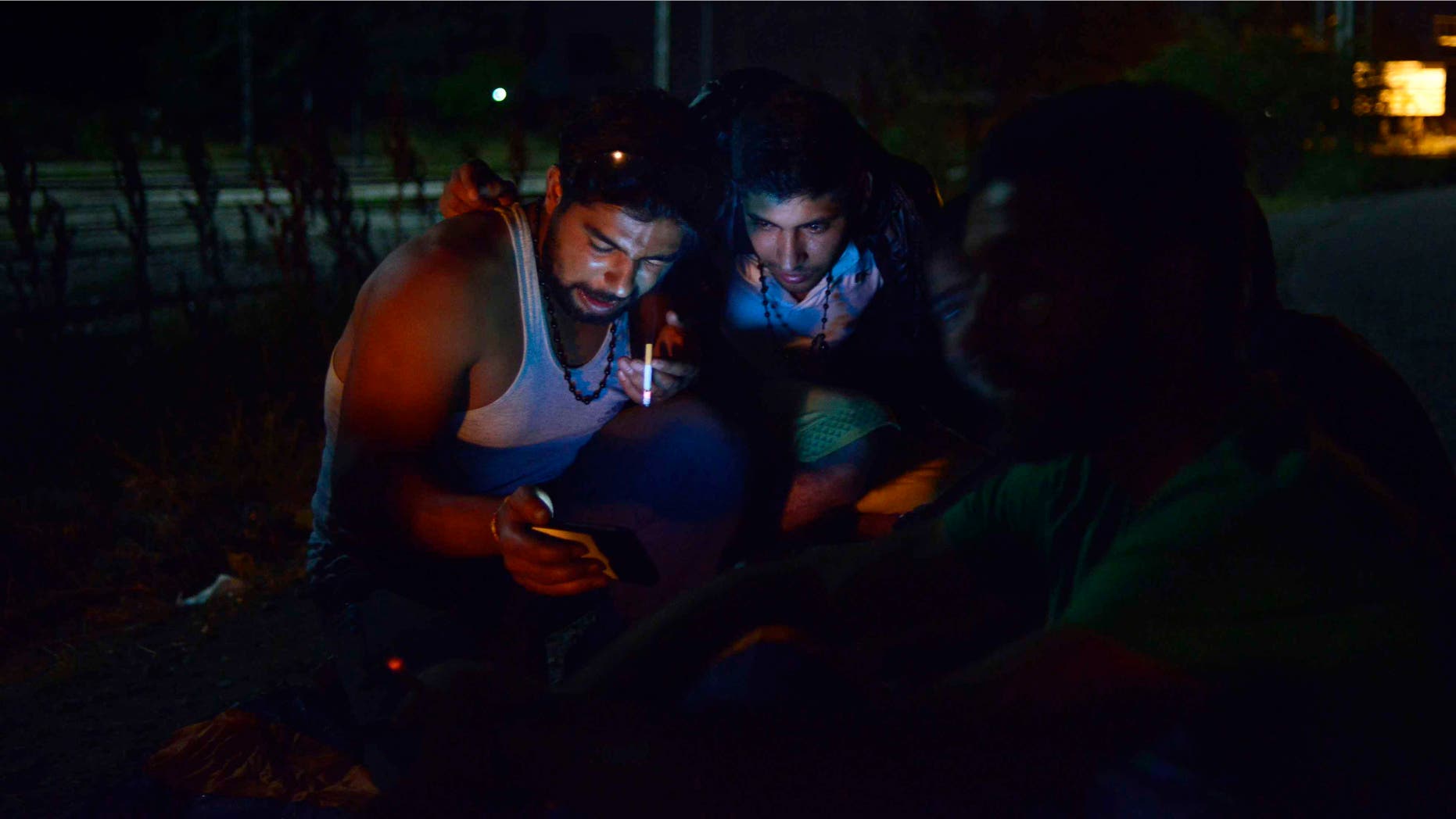 A contractor who runs private detention centers for the federal government is providing free cell phones to some immigrant families upon their release from Texas detention centers so that they can reach people working on their case as well as relatives they plan to reunite with in the United States.
Immigration officials say the phones, provided by GEO Care, also make it easier for them to ensure that the immigrants show up to court for a resolution to their cases, according to the Los Angeles Times.  They said the recipients selected are considered unlikely flight risks and not a danger to society, adding the phones are a more welcome alternative for immigrants than ankle monitors.
But some are critical of the $11-million contract, which so far has issued 25 smartphones Galaxy 4.
Some advocates for immigrants are skeptical, wondering if immigration officials will use the phone to monitor movements and listen to conversations.
"It is concerning whether the women are being tracked through their phones and whether their communications with counsel are confidential," said Jonathan Ryan, executive director of Raices, a San Antonio-based immigrant legal advocacy group, according to the Times.
Officials deny the phones will be used in such a way.
Others are critical for a different reason, saying it rewards immigrants coming into the country illegally with a free cell phone – while most people have to cough up over $100 for mobile plans.
Mark Krikorian, executive director of the conservative Center for Immigration Studies, said the move could feed rumors south of the border that not only are immigrants not being deported but  "they are getting a phone for free."
Immigration advocacy groups, however, said they would have preferred having some control over the phones. But immigration officials were quoted by the Times as saying that GEO Care had presented a proposal for the program that "was the most comprehensive and cost-effective."
The immigrants are part of hundreds of families that have arrived along the border in recent months and taken to two Texas detention centers. Nearly 25,000 people, mainly in family units, have been caught at the southern border from October through January, according to the Times.
Most come from Central America, where violence has soared.
Some immigrants say they are glad to have the phones.
Yaneth Guevara Leyva, an asylum seeker, said to the Times that she is happy to have gotten a Galaxy 4 smartphone that also gives her access to Internet service.
She was placed in the release program along with her two young children.
"They told me I was selected because I have small children and for my case, because I was a victim of domestic violence," Guevara said. "I was surprised because I thought I would get ankle monitors."
She immediately put the phone to use after being released from the detention center on Jan. 31, when she took a bus to Los Angeles with her children.
Guevara said she does not worry about having her phone conversations monitored because she doubts it would happen.
"They tell us not to be afraid; they say they're here to help us. I feel good about it," she said.
Ryan agreed that many immigrants are happy to get the phones.
"One of the first things they always wanted to get was cell phones before undertaking the long journey," Ryan said to the Times, adding that people who buy phones often cannot afford the bills that follow.