Human Rights Groups Criticize Obama for Response to Sudanese Election Concerns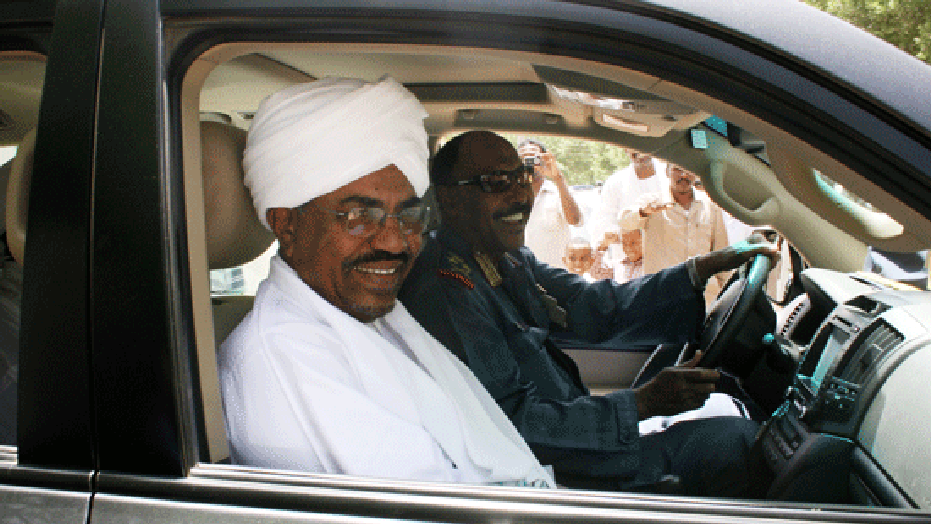 Human rights groups are blasting the Obama administration for its tepid response to allegations of abuse in Sudan's elections, accusing President Obama of going soft on Sudanese leader Omar al-Bashir.
Following reports from international monitors that the country's first multiparty elections in 24 years were flawed, the White House released a written statement Tuesday saying the United States "notes" such assessments and "regrets" more was not done to prevent voting problems.
"Political rights and freedoms were circumscribed throughout the electoral process, there were reports of intimidation and threats of violence in South Sudan, ongoing conflict in Darfur did not permit an environment conducive to acceptable elections, and inadequacies in technical preparations for the vote resulted in serious irregularities," the statement said.
But several human rights organizations called on Obama to step up pressure on the Sudanese government with the election marking a critical juncture in the country's potential path toward peace.
"U.S. Sudan policy is, in effect, promoting abuses and impunity, when it does not go beyond statements of regret and move towards true consequences and pressures," Gabriel Stauring, director of Stop Genocide Now, said in a written statement.
"Each time the Obama administration does not stand on principle and build international consequences for further abuses of human and civil rights, a powerful signal is sent to the Sudanese parties," said John Prendergast, co-founder of the Enough project, which focuses on genocide and human rights abuses. "The stakes continue to get higher in Sudan, and the administration's bar for moving forward continues to get lower."
As a presidential candidate and senator, Obama frequently used tough rhetoric to describe the situation in Sudan. During a 2006 speech, he said, "paralysis in the face of genocide is wrong."
As a candidate in 2007, he said "our conscience cannot rest" until the "genocide" in the western region of Darfur is stopped. In 2008, he criticized the Bush administration for negotiating with Sudan, calling the move a "reckless and cynical initiative."
But since entering the White House, Obama has recalibrated his own approach to the country. The administration launched a new policy last fall offering incentives to the Sudanese government to work toward peace.
The elections were considered a key part of the peace process. But monitors found cases of voter intimidation, names missing from registries and other problems. Al-Bashir also won an overwhelming percentage of the vote after top challengers dropped out.
Some opposition leaders decried the election, which could pose problems as the country works toward a 2011 referendum on independence for southern Sudan.
Rep. Frank Wolf, R-Va., said many of Obama's campaign promises on Sudan had been broken, calling his overall record "an abomination."
"This administration has a horrible record on human rights and religious freedom," Wolf said, adding that on Sudan policy, "I think it's been a fiasco and a disaster."
The two-decade conflict in Sudan between the South and north left 2 million people dead. The separate conflict between Khartoum and Darfur has been blamed for 300,000 deaths since 2003. Al-Bashir has been accused of supporting militias that have slaughtered thousands in the western region of the country. The International Criminal Court issued an arrest warrant for al-Bashir last year on war crimes charges.
Until recently, human rights groups that focus on Sudan and the genocide in Darfur were content to gently push Obama and his administration to commit to a plan for Sudan. Those calls became stronger Tuesday as results from the recent Sudanese elections demonstrated the country had experienced irregularities in the system.
While the White House is currently busy pushing financial regulation, addressing emerging reports about threats from Iran's nuclear program and preparing for the November elections, the president has carved out some time for Sudan. He met with his special envoy to the region, Scott Gration, in the Oval Office on Monday before he departed for fundraisers in Los Angeles.
The statement from the White House said the administration will continue to work on the issue.
The White House said it is "critical" to continue seeking progress on "civil and political rights" for Sudanese and pledged to "continue to promote peace, security, and accountability in Darfur."