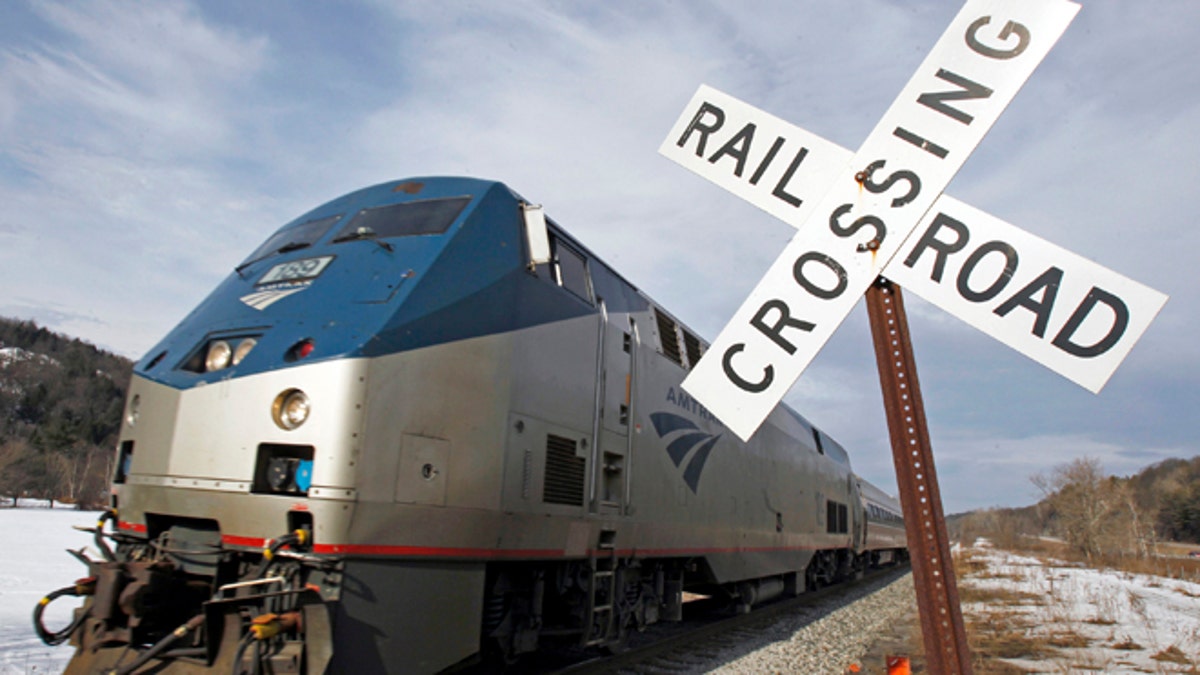 A project to build a long-delayed second rail tunnel under the Hudson River will get $70 million to start preliminary engineering work and will benefit from accelerated federal environmental reviews, officials announced Wednesday.
The money will come from the Port Authority of New York and New Jersey and Amtrak, with each contributing $35 million. Other partners are the federal Department of Transportation and New Jersey Transit, which provides transportation services in the state, including rail and bus service to New York City.
U.S. Transportation Secretary Anthony Foxx also announced his department would accelerate environmental reviews and permitting to push the project forward.
It isn't known precisely how much that would shorten the time needed to complete the massive tunnel project, which is estimated to cost about $10 billion and take about 10 years to complete. The environmental work alone is expected to take two to three years before construction can begin.
The existing century-old tunnel already is operating at peak capacity and is the site of regular delays due to electrical problems that spread along Amtrak's 457-mile Northeast Corridor, between Washington, D.C. and Boston. About 750,000 people ride the corridor each day on Amtrak or several commuter lines, according toAmtrak.
The tunnel suffered saltwater damage from Superstorm Sandy in 2012, and Amtrak officials have said that will force them to take both of its tubes out service for repairs within the next 15 to 20 years.
"We hear the chorus of frustration coming from New Jersey residents," said Democratic U.S. Sen. Cory Booker of New Jersey, a key backer of the project. "This is a hurry-up offense situation and we're going to move as quickly as we can."
The tunnel is part of Amtrak's larger Gateway project that encompasses other large-scale infrastructure improvements such as an expanded Penn Station in New York; a new Portal Bridge over New Jersey's Hackensack River to replace a century-old bridge that is a regular source of delays and an expansion from two tracks to four between Newark and New York.
Gateway is estimated to cost more than $20 billion and take about 15 years to complete.
Plans to build a second Hudson River tunnel date back more than 20 years. New Jersey Gov. Chris Christie pulled the plug on a project in 2010, after years of planning and financing efforts by politicians including late U.S. Sen. Frank Lautenberg, over fears of cost overruns.
The current project's partners announced Wednesday's they will apply for federal grants in the next few months to support Gateway projects including the Portal Bridge and a right-of-way tunneling project on Manhattan's west side that is already in progress.
Environmental and engineering work on the Portal Bridge has been completed, and New Jersey Transit said it expects to solicit contract proposals this spring for early construction work on the bridge.
The federal Fixing America's Surface Transportation Act, passed late in 2015, made changes to a $35 billion federal loan program and a mass-transit grant program to make them easier to access.