Hope and Fear: Obama Walks a Fine Line on Recession Talk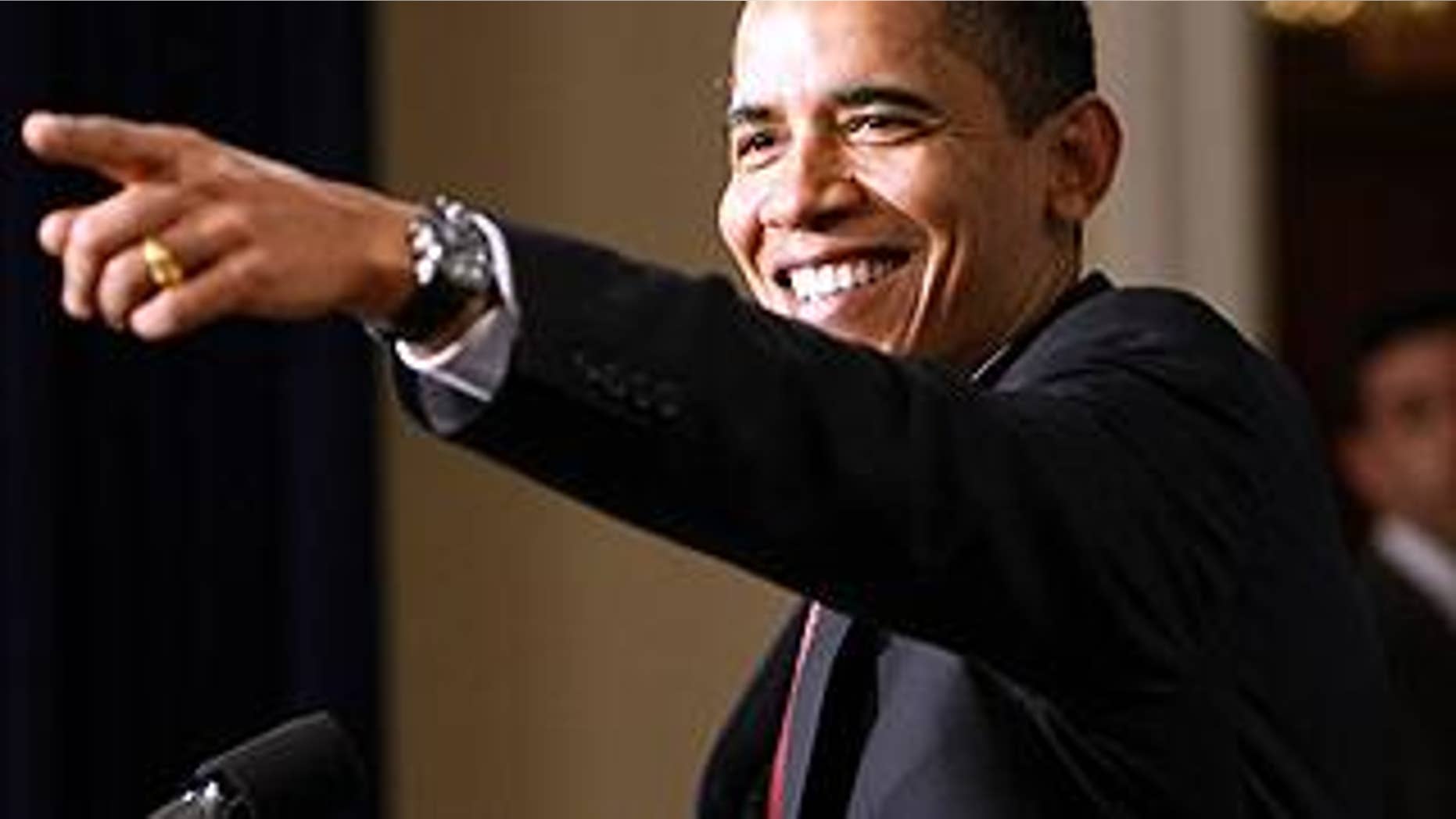 Should Americans be worried about a recessionary "crisis," or should they have "absolute confidence" investing in the economy?
Listening to President Obama, you'd have to believe both.
In less than two months in office, Obama has gone from declaring in his inaugural address that "we are in the midst of a crisis" to affirming Saturday the "soundness of investments in the United States" -- the latest example of an apparent change in tone that has caught the attention of political strategists.
Is Obama's shift a sign that the economy has improved so quickly? Former Bush adviser Karl Rove says no -- rather, he thinks, Obama emphasized the crisis to get his economic stimulus package passed and now is stressing the recovery to put a positive spin on the economy.
"This is a White House that says, don't let any crisis go unused," he told FOX News on Saturday. "So of course they wanted to build a sense that the country was about ready to melt down unless we quickly passed this $787 billion spending bill."
This week, Obama even seemed to invoke Charles Dickens' "best of times, worst of times."
"I don't think things are ever as good as they say, or ever as bad as they say," Obama said. He now insists his long-term view gives him reason to maintain optimism despite an uptick in unemployment and falling economic indicators.
His latest language was a far cry from his inaugural address' list of woes -- from an economy "badly weakened" to "costly" health care to schools that "fail too many," though Obama also expressed confidence that such challenges "will be met."
Since then, there have been rare glimmers of economic hope, including the four-day rally this week on Wall Street, with the Dow average closing up Friday to cap its best week since November.
"Hope" was one of Obama's campaign rallying cries, but in the run-up to the passage of his economic stimulus package in mid-February, some commentators criticized him for over-emphasizing the threat of economic ruin. Even former President Clinton urged Obama to be more upbeat about the country's prospects of recovery.
Rove claims the package lacks a stimulus punch because it spends more money from 2011 to 2019 than it does this year.
The stimulus package "was really an attempt to sort of blow up the size of government and produce a bunch of new programs that have been on the Democrat wish list for years and years," Rove said.
But Democratic strategist Peter Fenn called Rove's analysis "simplistic."
"First I'm not sure it's a tremendous shift," Fenn said about Obama's tone on the crisis. "He said in his inaugural address and his speech to the joint session of Congress that we would get through this."
On Saturday, in response to concerns from the Chinese and other foreign investors, Obama sought to rally national and international confidence.
"I think that not just the Chinese government but every investor can have absolute confidence in the soundness of investments in the United States, and that is not just in U.S. issues, Treasury notes, but also in the private sector and the commerce and the industry that has made us the most dynamic economy in the world," Obama said.
Fenn said such positive comments by Obama this week "were designed to do one thing and that is convince Americans that the fear that has gripped the country and the fear that helped create the increased downturn in the stock market should be tempered with a sense of optimism."
"The point is you're always walking a fine line with these things," he added. "Between people understanding the severity of the problem but also understanding that we can pull out of it."