Fallen soldier's father receives promised $25G personal check from Trump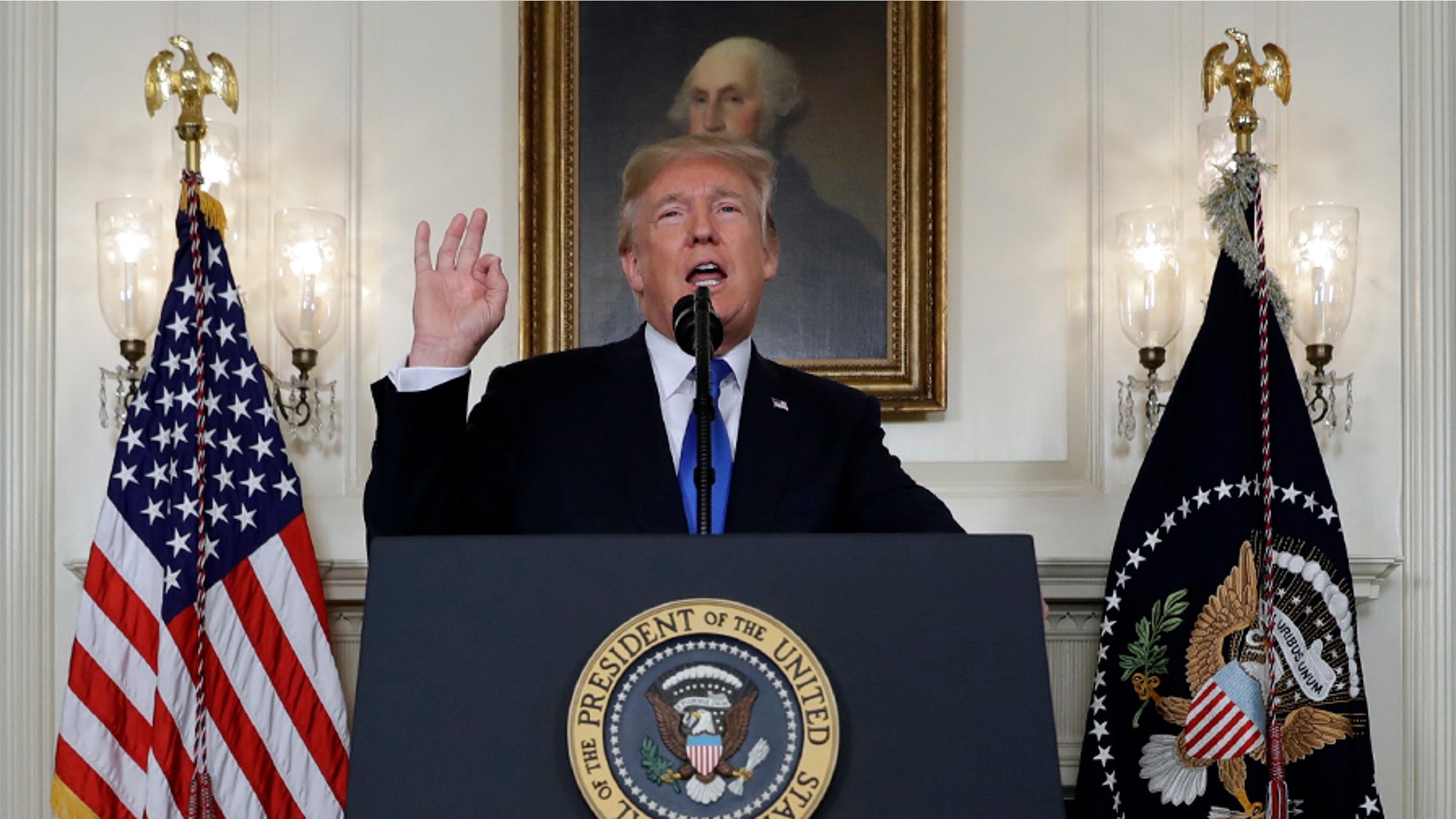 Almost a week after the father of a soldier killed overseas said President Trump failed to deliver on a promise to send $25,000, the check finally arrived.
The personal check was dated October 18 — the same day that the White House came out strongly against a Washington Post article claiming Trump failed to deliver. WTVD tweeted out a photo of the signed check Monday.
Chris Baldridge of Zebulon, North Carolina, told the Post that Trump promised him $25,000 of his own money when they spoke in the summer about the loss of his son, Army Sgt. Dillon Baldridge, killed in Afghanistan, but the check never came.
"The check has been sent," White House spokeswoman Lindsay Walters told Fox News last Wednesday. "It's disgusting that the media is taking something that should be recognized as a generous and sincere gesture, made privately by the President, and using it to advance the media's biased agenda."
The check came with a signed letter from Trump, WTVD added. Part of the letter read: "I am glad my legal counsel has been able to finally approve this contribution to you."
The Post article followed a number of controversies the president has encountered with Gold Star families. Trump, however, has boasted that he reaches out personally to all families of the fallen, offering sympathy and solace.
In the call to Baldridge, as The Post reported, Trump offered the money and added that he would order his staff to establish a fundraiser online for the family. The call, Baldridge said, came weeks after his 22-year-old son was killed in what was thought to have been an insider attack by an Afghan police officer.
Two other soldiers were killed in the June 10 incident.
After Baldridge reportedly told Trump that only his ex-wife would benefit from the Pentagon's $100,000 death gratuity, the president offered to help on his own.
"He said, 'I'm going to write you a check out of my personal account for $25,000,' and I was just floored," Baldridge told The Post. "I could not believe he was saying that, and I wish I had it recorded because the man did say this. He said, 'No other president has ever done something like this,' but he said, 'I'm going to do it.'"
Fox News' Serafin Gomez and The Associated Press contributed to this report.