Exxon sues Treasury after hit with $2M fine for Tillerson-era sanctions breach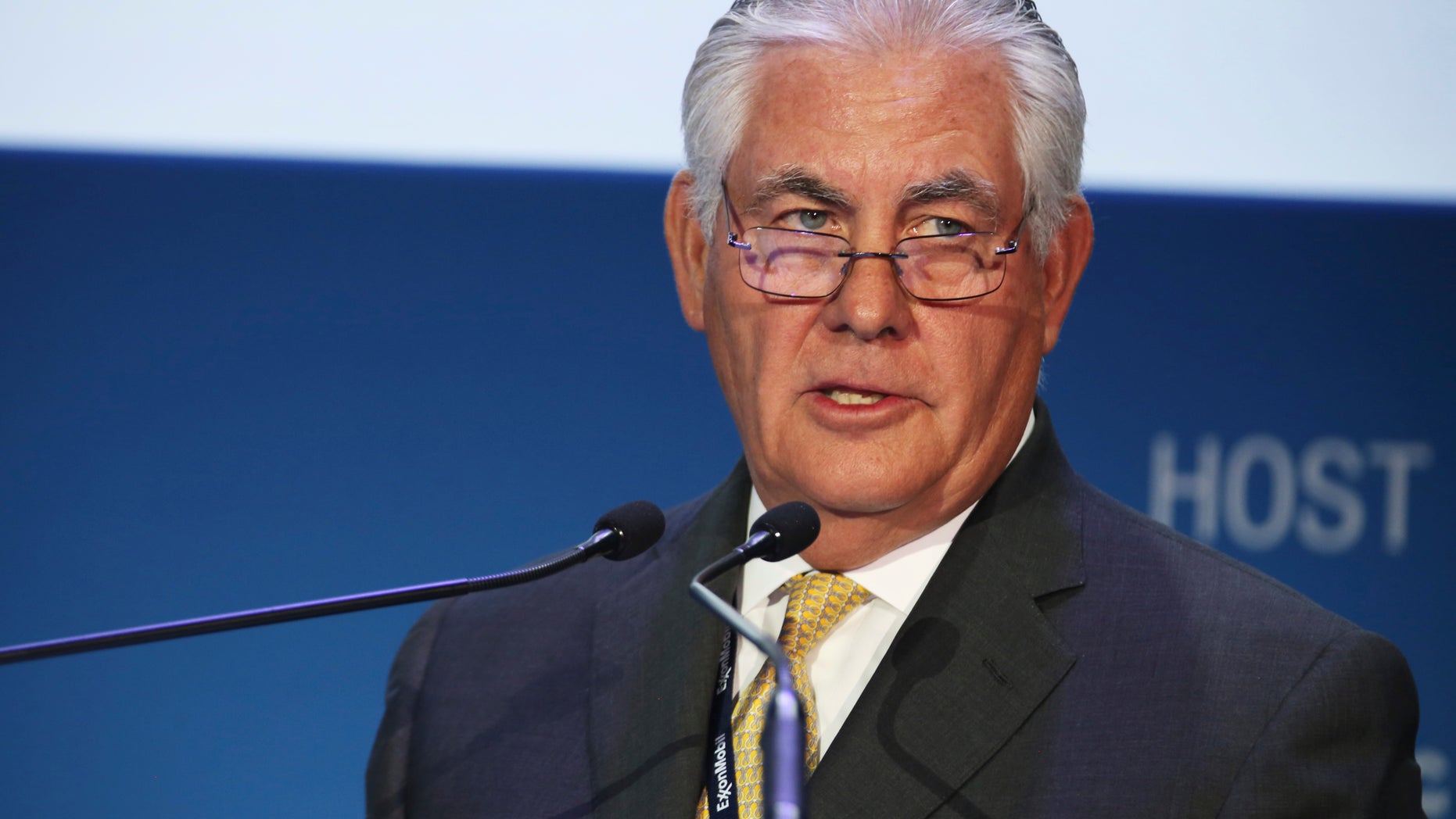 Exxon Mobil Corp. must pay a $2 million fine for showing "reckless disregard" for U.S. sanctions on Russia while Secretary of State Rex Tillerson was the oil giant's CEO, the Treasury Department said Thursday. Exxon sued the U.S. government to stop the fine.
Treasury said that Exxon violated sanctions when it signed contracts in May 2014 with Russian oil magnate Igor Sechin, chairman of government-owned energy giant Rosneft. The U.S. blacklisted Sechin, Tillerson's longtime business associate, as part of its response to Moscow's actions in Ukraine and annexation of Crimea.
The same month that Exxon signed the deals, Tillerson said the company generally opposes sanctions and finds them "ineffective."
Exxon maintained it had done nothing wrong. Hours after the fine was announced, the Texas-based company sued Treasury Secretary Steven Mnuchin and the government, saying the U.S. had clearly told companies that doing business with Rosneft was allowed -- just not with Sechin himself.
As America's top diplomat, Tillerson has insisted the sanctions will stay in place until Russia reverses course in Ukraine and gives back Crimea. Still, the sanctions breach on his watch raises significant questions about his ability to credibly enforce the sanctions and to persuade European countries to keep doing so.
Yet the Treasury Department said that Exxon's "senior-most executives" knew Sechin was blacklisted when two of its subsidiaries signed deals with him. The Office of Foreign Assets Control, or OFAC, said Exxon caused "significant harm" to the sanctions program.
The dispute between Exxon and the government centers on whether the sanctions differentiated between "professional" and "personal" interactions with Sechin, who had been blacklisted only weeks earlier.
Exxon, in its lawsuit, noted that the former Obama administration had said the sanctions strategy was to target individuals like Sechin who were contributing to the Ukraine crisis -- not the companies they might manage on Russia's behalf. The company pointed out that a Treasury Department spokesman had even said it would be permissible for an American CEO to attend a Rosneft board meeting with Sechin as long as it wasn't related to Sechin's "personal business." Rosneft itself was not subject to sanctions at the time.
"OFAC seeks to retroactively enforce a new interpretation of an executive order that is inconsistent with the explicit and unambiguous guidance from the White House and Treasury," Exxon said in the suit.
Not so, said the Treasury Department, arguing that the government never gave Exxon or anyone else a reason to believe there was an exception for professional dealings. The government noted that its website at the time explicitly warned companies not to enter any contracts signed by people on the blacklist.
The U.S. said that the presidents of two Exxon's subsidiaries and Sechin had signed eight legal documents in May 2014. That same month, Neil Duffin, president of subsidiary Exxon Mobil Development, signed several deals to continue their work on the massive Sakhalin oil and natural gas project on Russia's eastern coast.