EXCLUSIVE: Martin Bashir, out at MSNBC over Palin slur, was previously suspended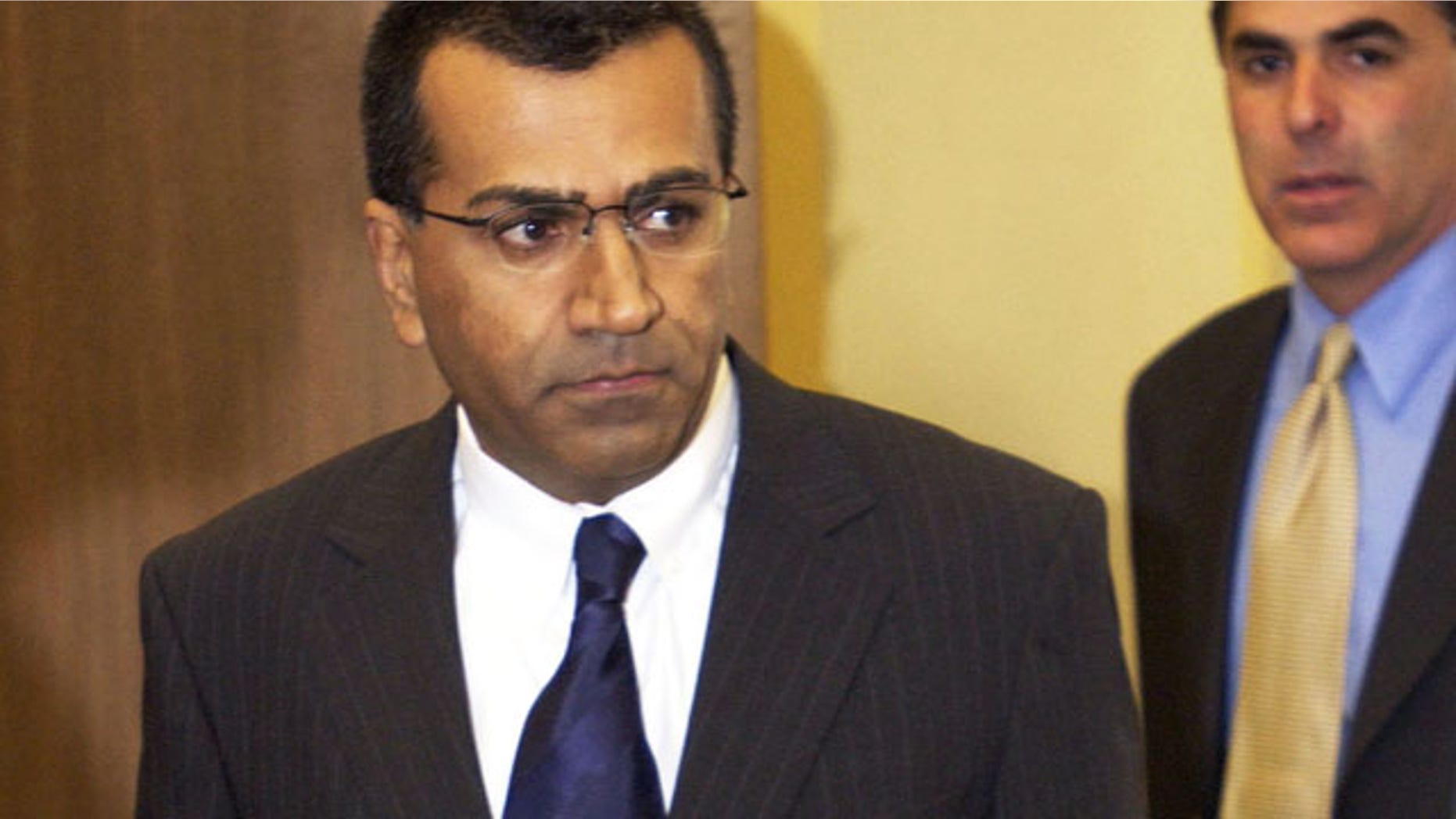 Turns out Martin Bashir's mouth has gotten him into trouble before.
Bashir resigned from MSNBC Wednesday over the sliming of Sarah Palin after meeting with the network's president, Phil Griffin.
But this isn't the first time that Bashir has had to apologize for his remarks about a woman. While working for ABC News in the summer of 2008, he was addressing an Asian American Journalists Association convention in Chicago, with his "20/20" colleague Juju Chang also on stage. He began commenting on her dress.
As New York magazine reported in a brief and little-noticed item, Bashir said that "I'm happy to be in the midst of so many Asian babes." And, he added, "I'm happy that the podium covers me from the waist down." He said a speech should be "like a dress on a a beautiful woman — long enough to cover the important parts and short enough to keep your interest — like my colleague Juju's." Some audience members booed, the magazine said.
A little digging reveals that ABC quietly suspended Bashir after the incident. He wrote an apology to the Asian-American group, saying: "Upon reflection, it was a tasteless remark that I now bitterly regret. I … hope that the continuing work of the organization will not be harmed or undermined by my moment of stupidity."
An ABC spokesman declined to comment on the episode involving Bashir, a former "Nightline" co-anchor.
There's an obvious contrast between ABC's swift move and MSNBC's decision to let the controversy build for nearly three weeks after Bashir delivering a disgusting personal attack on Palin that brought him widespread condemnation. By declining to suspend Bashir or denounce his remarks, MSNBC reached the point where the only way to control the damage was to sever its relationship with the British journalist.
Bashir said in a statement yesterday that he decided to leave the network after meeting with Phil Griffin.
Bashir had already apologized for what he called "offensive" comments about the former Alaska governor, whom he also called an "idiot" and "dunce." He told viewers in a scripted commentary last month that someone should defecate in Palin's mouth. He was invoking an old slave punishment in response to a speech by Palin, a Fox News contributor, comparing the national debt to slavery.
Bashir took off two weeks for what was billed as a vacation, and there was a marked contrast with MSNBC's treatment of Alec Baldwin, who got the boot over an alleged anti-gay slur hurled at a photographer. In his statement, Bashir said:
"After making an on-air apology, I asked for permission to take some additional time out around the Thanksgiving holiday.
"Upon further reflection, and after meeting with the president of MSNBC, I have tendered my resignation. It is my sincere hope that all of my colleagues, at this special network, will be allowed to focus on the issues that matter without the distraction of myself or my ill-judged comments.
"I deeply regret what was said, will endeavor to work hard at making constructive contributions in the future and will always have a deep appreciation for our viewers – who are the smartest, most compassionate and discerning of all television audiences."
In his own statement, Griffin said: "Martin Bashir resigned today, effective immediately. I understand his decision and I thank him for three great years with msnbc. Martin is a good man and respected colleague  - we wish him only the best."
I don't like to see anyone lose his job. But this was mishandled from the start.
Fat Chance
Groan: Not another story about Chris Christie's weight?
But this one is different. Rather than chastising the New Jersey governor, who has undergone lap-band surgery, Politico says he has a pound-for-pound advantage:
"A fat nominee could be exactly what a Republican Party needs to shed its image as out of touch with ordinary Americans.
"Think about it—Romney lost in 2012 in large part because he was perceived as lacking empathy. Exit polls showed that Barack Obama beat Romney by 10 percentage points on the crucial question of which candidate 'is more in touch with people like you.'…
"Christie's size would allow him to do something similar with overweight voters.
And let's face it: America definitely has a plus-size electorate. Almost 70 percent of us are overweight, according to the Centers for Disease Control and Prevention, including more than a third who, like Christie, are obese."
I don't think the notion that waistline-challenged voters can relate to Christie is crazy. But this feels like a lightweight piece designed to get attention. Which we just provided.
Guardian Harassed Over Snowden's NSA Leaks
You can feel the chill from all the way across the Atlantic.
For all the challenges facing the American media—including an administration that has conducted surveillance of journalists doing legitimate reporting—the situation here pales compared to what's unfolding in London.
The feisty British press has always been constrained by stricter libel laws and the lack of a First Amendment. But now there are newsroom searches and talk of prosecution for publishing newsworthy stories.
This threat to the fundamental rights of a free press stems from the Ed Snowden NSA leaks to Glenn Greenwald, who published his stories in the Guardian, as well as to Bart Gellman of the Washington Post.
Guardian Editor Alan Rusbridger was hauled before Parliament on Tuesday, while a top official was making noises about who might wind up in jail.
Keep in mind that we're not talking here about protecting confidential sources, as Snowden outed himself. And it's hard to see how the documents published so far damaged British security.
Still, as Reuters reports, "British police are examining whether Guardian newspaper staff should be investigated for terrorism offences over their handling of data leaked by Edward Snowden," according to Britain's senior counter-terrorism officer. Some of the documents involved the British eavesdropping agency GCHQ.

"It appears possible once we look at the material that some people may have committed offences," said Assistant Commissioner Cressida Dick. "We need to establish whether they have or they haven't."
Rusbridger, for his part, told a legislative committee that the Guardian "would not be put off by intimidation, but nor are we going to behave recklessly," according to the paper's own account.
He said the Guardian had consulted more than 100 times with U.S. and British officials, including from the FBI and White House, before publishing its stories. And he noted that the paper had published only 1 percent of the Snowden material it had. Not only did the Guardian not put British lives at risk, Rusbridger said, it had performed a public service.
"It's self-evident," he said. "If the president of the U.S. calls a review of everything to do with this and that information only came to light via newspapers, then newspapers have done something oversight failed to do."
The editor recounted how government agents used power tools to destroy Guardian computer disks containing the Snowden material and how some members of Parliament have demanded that the paper be prosecuted.
News organizations often face a balancing act between revealing important information and endangering national security, soldiers or spies. But it sounds like the Guardian has become a piñata without proof of the latter—to the point that one lawmaker asked Rusbridger whether he loves his country.
Top Twitter Talk
Elizabeth Warren's 2016 gift to Hillary