Energy Department Official in Charge of Solyndra Loan Program to Step Down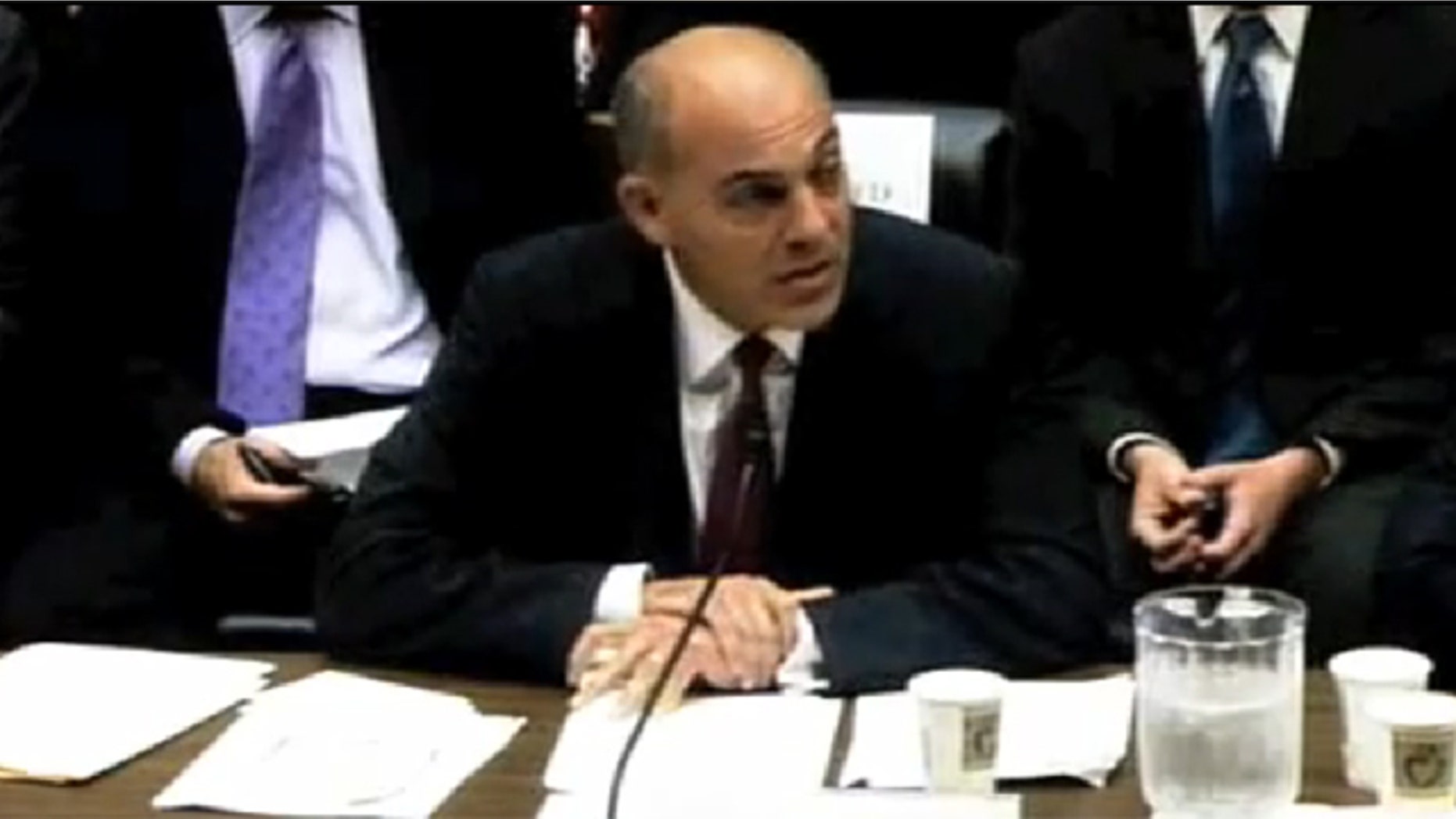 The director of the controversial loan program that cleared the way for a $535 million taxpayer guarantee to bankrupt solar firm Solyndra is stepping down, the Energy Department confirmed Thursday.
Jonathan Silver, head of the Loan Programs Office, plans to join the organization Third Way as a "distinguished visiting fellow." The career change comes in the middle of heavy scrutiny from Congress over the department's handling of the Solyndra agreement. Documents that have emerged over the past month show officials were warned about potential problems with the company as it sought government help.
But President Obama on Thursday defended the Energy Department's vetting. And Energy Secretary Steven Chu said in a statement that Silver's departure was expected.
Chu said Silver told him in July that he planned to return to the private sector soon after Sept. 30, when the loan program expired.
"Since he joined the Department in November 2009, Jonathan assembled and managed a truly outstanding team that has transformed the program into the world leader in financing innovative clean energy projects. Under his leadership, the loan program has demonstrated considerable success, with a broad portfolio of investments that will help American companies compete in the global clean energy market," Chu said. "Because of my absolute confidence in Jonathan and the outstanding work he has done, I would welcome his continued service at the Department, but I completely understand the decision he has made."
Silver joined the department in November 2009, two months after the Solyndra loan guarantee was finalized. Solyndra, which later went bankrupt and is now under multiple investigations, ended up being lent $528 million in taxpayer money.
But defending the program, Obama said Thursday that lending by nature is inherently risky. At a wide ranging news conference, Obama said his administration knew that some companies participating in the loan guarantee program started under the Bush administration would fail.
"There were going to be some companies that did not work out; Solyndra was one of them," he said. "But the process by which the decision was made was on the merits, it was straightforward."
Obama argued that the U.S. must continue to guarantee loans for clean energy companies to compete with Chinese subsidies that compel companies to move offshore.
"We're going to have to keep pushing had to make sure that manufacturing is located here, new businesses are located here and new technologies are developed here," he said. "And there are going to be times where it doesn't work out, but I'm not going to cave to the competition when they are heavily subsidizing all these industries."
Republican lawmakers investigating Solyndra said they would continue their probe.
"Mr. Silver's resignation does not solve the problem," said Reps. Fred Upton, chairman of the Energy and Commerce Committee, and Cliff Stearns, chairman of the Oversight and Investigations Subcommittee.
"We are in the midst of the Solyndra investigation and just days removed from Mr. Silver's mad rush to finalize the last $4.7 billion in loans before the statutory deadline," they said.
The two Republicans accused Obama of changing his tune about the loan guarantee program when he said Thursday for every success story, there may be a failure. On Monday, the president said it was to be expected that one company like Solyndra could fail.
"Does the Obama adminsitration now expect half of these companies will fail?" they said. "American taxpayers are already on the hook for the half billion dollar Solyndra bust -- what other shoes does this administration expect to drop?"
Solyndra declared bankruptcy last month and laid off its 1,100 workers in a move that embarrassed the White House after Obama had touted the company as a model for success. The FBI and the GOP-led House Energy and Commerce Committee launched investigations into the company. Despite the firm's failure, Obama said Thursday the loan guarantee program overall has been successful and has created jobs.
Obama's comments came as the House panel expanded its investigation to include a request for all emails between the White House and the company since January 2009, when Obama took office.
Several documents already released show administration officials had been concerned about the company's finances. The committee this week also released more emails that showed the Energy Department was considering giving Solyndra a second $469 million loan in the summer of 2010 despite the company's deteriorating financial situation.
Asked about the warnings his administration received, Obama said projects in the loan guarantee program that have succeeded also faced doubts in the marketplace.
"So I mean there's always going to be a debate about whether this particular approach to this particular technology is going to be successful or not," he said. "And all I can say is that the Department of Energy made these decisions based on their best judgment about what would make sense."
Asked to respond to reports that the $38 billion loan guarantee program that promised to save or create 65,000 jobs only produced 3,500, Obama said that historically businesses that rely on new technologies are "going to take awhile before they get takeoff."
"Keep in mind that clean energy companies are competing against traditional energy companies," he said, adding that traditional energy is still cheaper, but running out and polluting the environment.
"And we know that demand is going to keep on increasing, so that if we don't prepare now, if we don't invest now, if we don't get on top of technologies now, we're going to be facing 20 years from now, China and India having a billion new drivers on the road, the trend lines in terms of oil prices, coal, et. cetera, going up, the impact on the planet increasing. And we're not just going to be able to start when all heck is breaking loose and say, 'Boy, we better find some new energy sources.'"