DOJ to hand over official's anti-Trump texts, amid contempt threat
The Justice Department is in the process of handing over to the House Intelligence Committee the anti-Trump text messages that got a key FBI official removed from Robert Mueller's Russia probe, Fox News has learned -- a move that comes as the panel weighs a possible contempt resolution.
House Intelligence Committee Chairman Devin Nunes, R-Calif., had demanded the text messages between FBI counterintelligence agent Peter Strzok and Lisa Page, an FBI lawyer with whom Strzok was romantically involved. Both were part of Mueller's Russia team at the time. Page has since returned to the FBI, and Strzok was reassigned to the FBI's HR department after the discovery of the anti-Trump texts.
The existence of the texts first emerged publicly over the weekend. A source familiar with the discussion between the DOJ and House panel told Fox News on Tuesday that Nunes has been assured those messages will be turned over in the coming days.
The exact timeline is unclear, and only the relevant texts will be turned over.
Also unclear is whether this will satisfy committee Republicans who had been looking to move forward with a contempt resolution against top DOJ and FBI officials barring a breakthrough – after the agencies did not comply with a deadline to hand over long-sought information that goes well beyond text messages.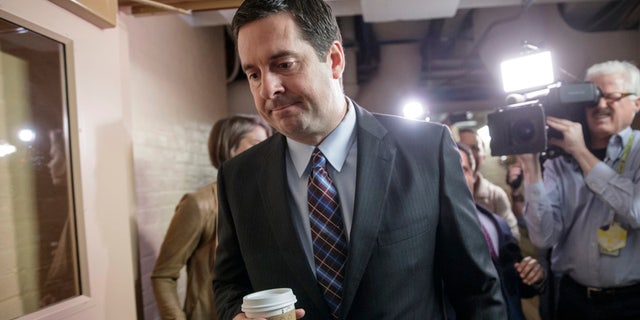 Nunes originally had given the agencies until "close of business" on Monday to "fully" comply with the panel's demands. Otherwise, he threatened to move a contempt of Congress resolution against Deputy Attorney General Rod Rosenstein and FBI Director Christopher Wray.
Strzok is a focus of their efforts. House investigators have long regarded him as a key figure in the chain of events when the bureau, in 2016, received the infamous anti-Trump "dossier" and launched a counterintelligence investigation into Russian meddling in the election that ultimately came to encompass FISA surveillance of a Trump campaign associate.
Nunes has sought documents and witnesses from the DOJ and FBI to determine what role, if any, the dossier played in the move to direct the surveillance.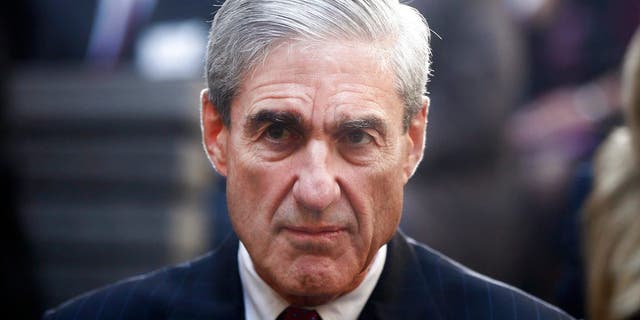 MUELLER AIDE FIRED FOR ANTI-TRUMP TEXTS FACING REVIEW FOR ROLE IN CLINTON EMAIL PROBE
Strzok briefed the committee on Dec. 5, 2016, sources said. But within months of that session, House Intelligence Committee investigators were contacted by an informant suggesting that there was "documentary evidence" that Strzok was purportedly obstructing the House probe into the dossier.
In early October, Nunes personally asked Rosenstein – who has overseen the Trump-Russia probe since the recusal of Attorney General Jeff Sessions – to make Strzok available to the committee for questioning, sources said.
When a month had elapsed, House investigators – having issued three subpoenas for various witnesses and documents – formally recommended to Nunes that the DOJ and FBI be held in contempt of Congress. Nunes continued pressing the DOJ, including a conversation with Rosenstein as recently as last Wednesday.
Responding to the revelations about Strzok's texts, Nunes said Saturday he was directing his staff to draft contempt-of-Congress citations against Rosenstein and Wray.
Early Saturday afternoon, after Strzok's texts were cited in published reports by The New York Times and The Washington Post – and Fox News had followed up with inquiries about the department's refusal to make Strzok available to House investigators – the Justice Department contacted the office of House Speaker Paul Ryan to establish a date for Strzok's appearance before House Intelligence Committee staff, along with two other witnesses long sought by the Nunes team.
In addition, Rosenstein is set to testify before the House Judiciary Committee on Dec. 13.
The Justice Department maintains that it has been very responsive to the House panel's demands, including private briefings for panel staff by senior DOJ and FBI personnel and the production of several hundred pages of classified materials available in a secure reading room at DOJ headquarters on Oct. 31.
But Nunes voiced skepticism on Saturday.
"The FBI and Department of Justice have failed to sufficiently cooperate with the Committee's August 24 subpoena, and have specifically refused repeated demands from the House Intelligence Committee for an explanation of Pete Strzok's dismissal from the Mueller probe," Nunes said in a statement on Saturday.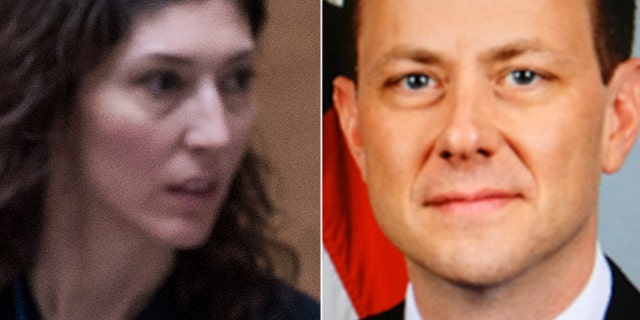 He said that after the Strzok texts were revealed, the DOJ expressed a "sudden willingness to comply with some of the Committee's long-standing demands" but added: "This attempted 11th-hour accommodation is neither credible nor believable, and in fact is yet another example of the DOJ's disingenuousness and obstruction."
Federal officials told Fox News the requested records include "highly sensitive raw intelligence," so sensitive that officials from foreign governments have emphasized to the U.S. the "potential danger and chilling effect" it could place on foreign intelligence sources.
"We disagree with the Chairman's characterization and will continue to work with congressional committees to provide the information they request consistent with our national security responsibilities," Justice Department spokeswoman Sarah Isgur Flores said in a statement on Sunday. "The Department has already provided members of HPSCI and House leadership with several hundred pages of classified documents and multiple briefings—including for example clear answers as to whether any FBI payments were made to a source in question related to the dossier—and has more recently cleared key witnesses" to testify.
Fox News has learned that Strzok also oversaw the bureau's interviews with ousted National Security Advisor Michael Flynn – who pleaded guilty Friday to lying to FBI investigators in the Russia probe.
Further, DOJ officials confirmed to Fox News that the department's Office of Inspector General is reviewing the role Strzok played in the Hillary Clinton email investigation.
Amid the tensions with Capitol Hill as well as the Trump White House, Wray on Monday sent an internal email to FBI employees saying he is "inspired" by their professionalism and honored to represent them.
Fox News' Jake Gibson, James Rosen, Judson Berger and Catherine Herridge contributed to this report.