Democrats Harris, Kennedy dismiss talk of challenging Trump in 2020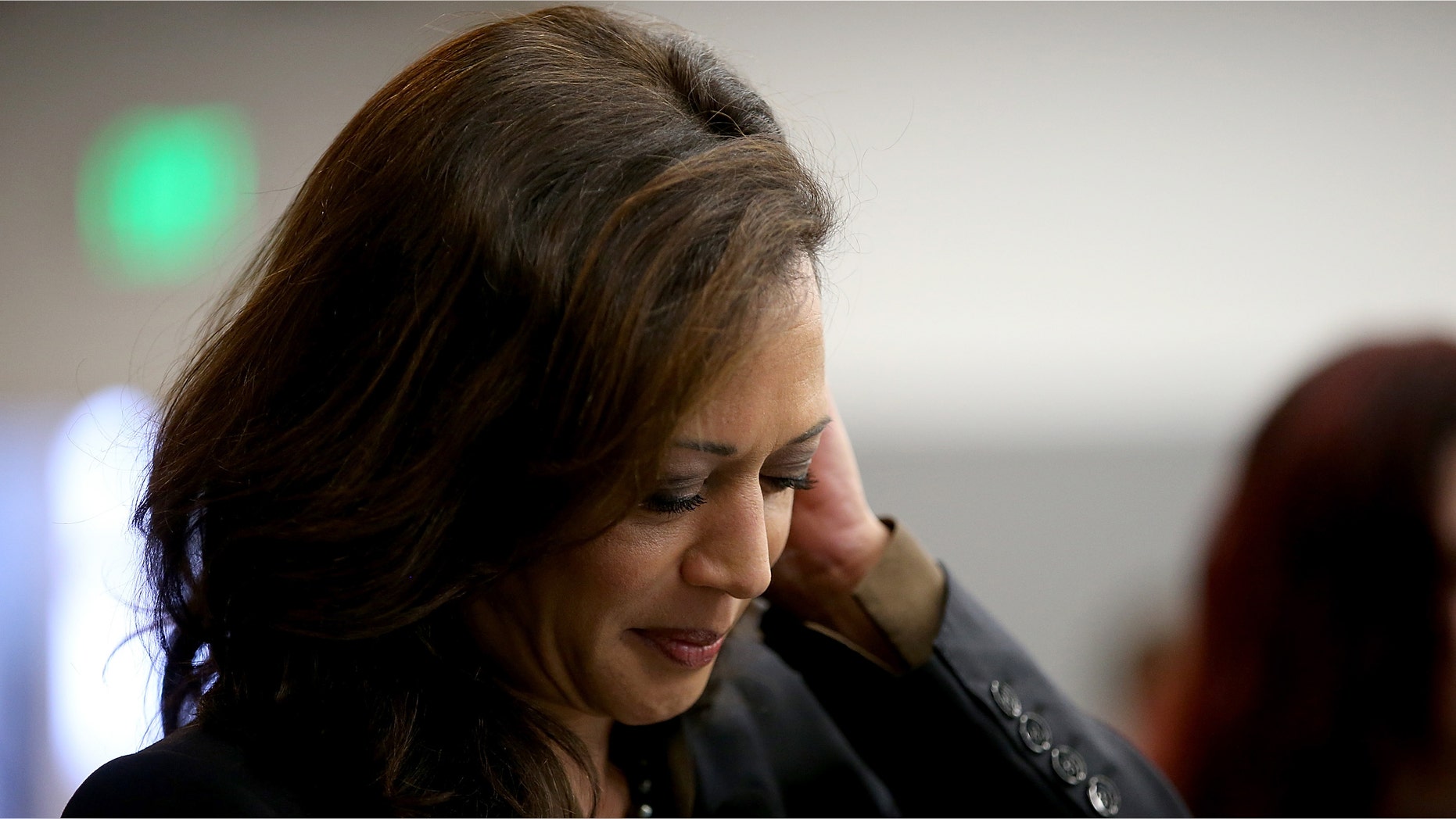 President Donald Trump has been in office for only six months, but that hasn't prevented political junkies from speculating about which Democrats may try to oppose him in the 2020 presidential race.
An upcoming scheduled appearance in New Hampshire by U.S. Rep. Maxine Waters of California has already sparked talk that she might run, as Fox News reported Thursday.
But other Democrats – aside from obvious names such as former Vice President Joe Biden – are also drawing attention. Fresh faces being mentioned include Sen. Kamala Harris of California and Rep. Joe Kennedy III of Massachusetts.
Speculation about Harris continues to mount following her recent trip to New York's Hamptons, where she met with Hillary Clinton supporters and major donors.
"She's running for president. Take it to the bank," one fundraiser told the Hill about 52-year-old Harris. "She's absolutely going to run."
A recent poll showed that Harris would narrowly defeat Trump if the 2020 election were held today, Breitbart News reported.
The former prosecutor and state attorney general of California gained national attention during recent Senate Intelligence Committee hearings, when her questioning of former FBI Director James Comey and others was interrupted on two occasions – once by Sen. John McCain, R-Ariz., and once by Sen. Richard Burr, R-N.C.
However, Harris quickly dismissed talk of a presidential bid while at a Recode technology conference in May.
"I'm not giving that any consideration. I've got to stay focused," Harris said.
But, according to Page Six of the New York Post, the senator is scheduled to make another trip to the Hamptons soon, where she will meet with influential Democrats, including Sen. Cory Booker of New Jersey and former Attorney General Eric Holder.
Meanwhile, Kennedy was recently featured in a Town & Country article that dubbed him "The next president."
The grandson of Robert F. Kennedy is also known for his stand against Trump's promise to repeal and replace ObamaCare, as well as his support for Planned Parenthood.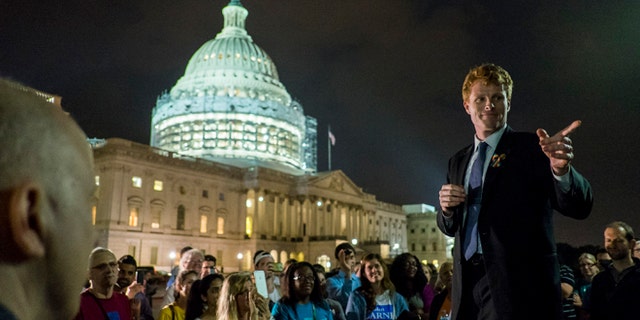 But just like Harris, the 36-year-old congressman quickly dismisses talk of a run for the White House.
He added that the headline caught him by surprise.
"Furthest thing from my mind," he said after a rally in Quincy, Massachusetts. "So, no plans on that, thanks very much."