Democratic Effort to Recall Wisconsin Governor Begins Tuesday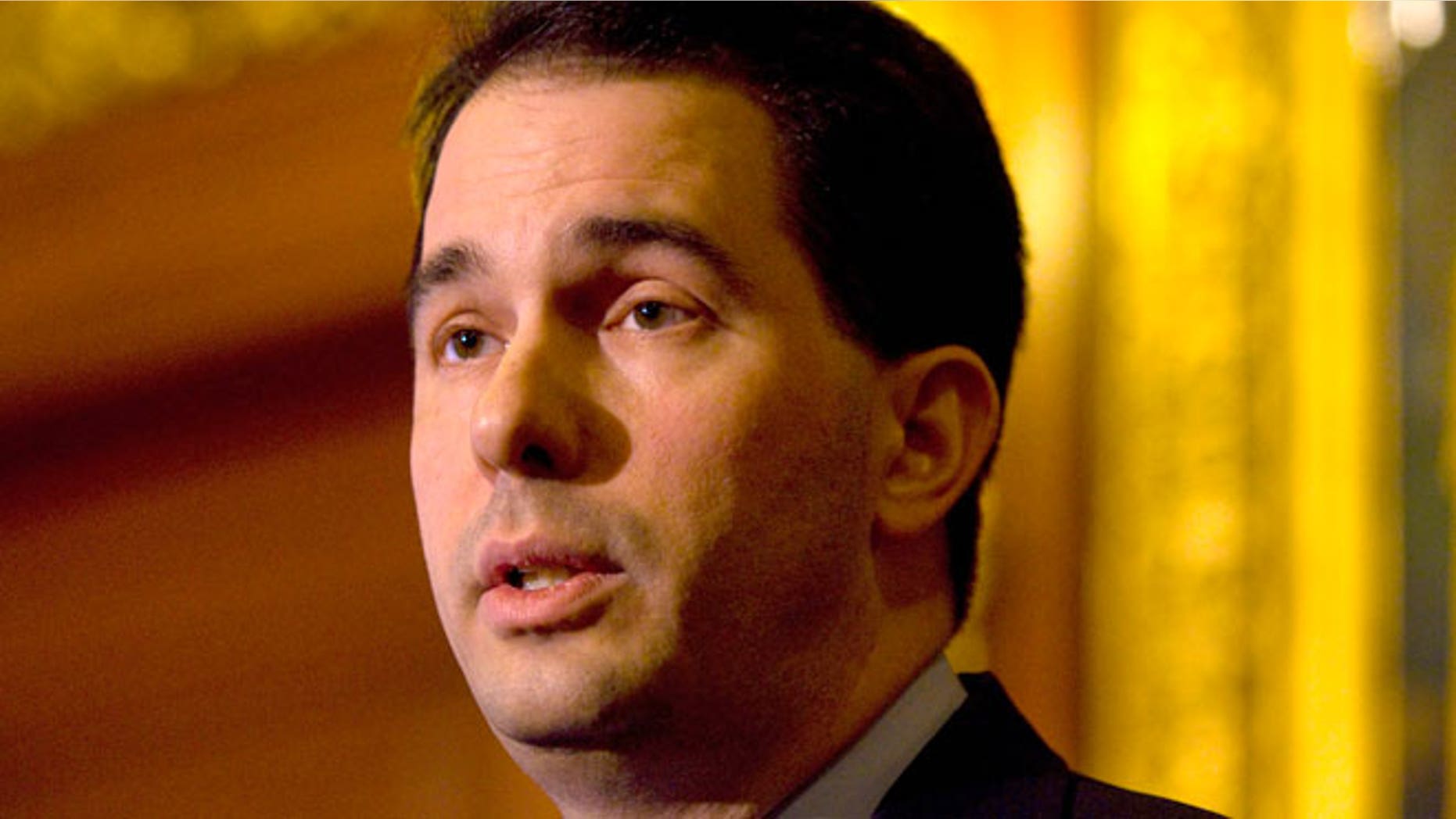 MADISON, Wis. – This would be an appropriate time to channel ring announcer Michael Buffer, because the main event is about to get underway in the bitter partisan dairy land we call Wisconsin. The recall elections for State Senators and the statewide election that re-elected Republican David Prosser to the Supreme Court were just undercard fights.
The effort to recall Republican Gov. Scott Walker officially kicks into gear on Tuesday morning and it's all about Walker's budget repair bill that limited the collective bargaining rights of state employee unions, made their dues optional and sent State Senators scrambling across the border and ignited the protest-fest at the state capitol.
Political wonks are predicting that outside money will pour in with such partisan passion as the last gubernatorial election. In fact, every statewide election prior to this will look penny ante.
"I'm predicting $100 million," Said Mordecai Lee, Political Science Professor at University of Wisconsin Milwaukee.
By comparison, the 2010 race that put Walker in office spent $37.4 million. But after Walker's budget repair bill made recalls the hot trend in a cold state, $43.9 million came pouring in for a bunch of state senate races which generally garner little attention.
State Sen. Jon Erpenbach, one of the Senate Democrats who fled for Illinois, predicts the money will come from both sides of the aisle and all over the U.S. "I would tend to think this is not just an issue for Wisconsin. This is about how people want the country to go."
Wisconsin election law allows unlimited fundraising from the time the recall drive starts until the signatures are vetted and an election date is selected. The deadline for the petitions is January 17. "We will see $30 million in big labor money," state GOP chair Stephan Thompson predicted of his opponents.
A man described as a Walker donor filed a phony recall petition on November 4. That has given the Walker camp a head-start of about a week and a half to start raising money. "It's legalized stealing," said Erpenbach. "We will see all sorts of games played here. If the Governor is willing to stoop to that level, then the handwriting is on the wall."
Despite the advantage for Republicans, Thompson disconnects his camp with the bogus petitioner. "I've never heard of this guy before…this is a rogue individual."
"I think it's the new Wisconsin politics. We used to think of ourselves as the nice people," says Professor Lee. "It's just become par for the course, by whatever means necessary."
Collecting the signatures will be a very difficult task. 540,000 vetted signatures are required to be collected in 60 days. Anticipating that some signatures will be eliminated, the recall effort will need to find about 700,000 people willing to sign, more than 10,000 per day.
Professor Lee is skeptical that they can collect enough. "Even if they got everybody who voted in the (state senate) recall, they're only at about 200,000."
Wisconsin Republicans have launched a website on which people can report any mis-behavior in the petition drive. Photos, videos, recordings and witness accounts will be used to challenge the validity of the signatures. Still, Wisconsin Republicans are operating as if the signatures will be collected. "I think big labor will spend and do whatever it takes to get the signatures to recall Gov. Walker," Said Thompson.
Democrats have yet to galvanize and unify behind a candidate to challenge Walker, in the event they can force him on the ballot. Outgoing Sen. Herb Kohl, and former Sen. Russ Feingold are names that get mentioned for the job. So does the name of State Sen. Erpenbach following all the recognition he garnered during the standoff. "It's something I'm certainly taking a look at. But it's first things first," he said. "I'm concerned now about getting enough signatures to get this on the ballot."