Congressman Defends His 'Constitution' Comments on Health Care Law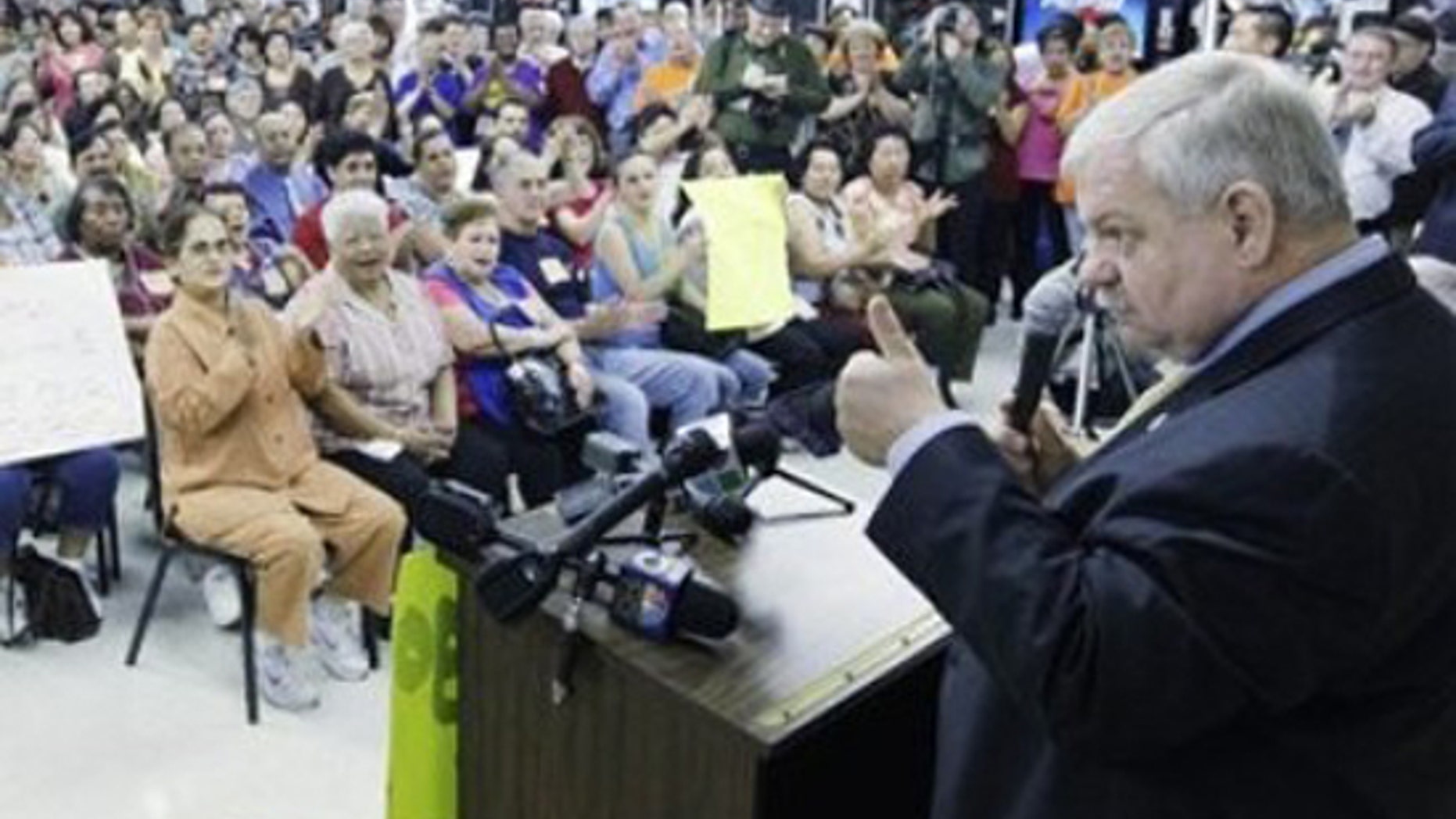 An Illinois congressman who ignited a firestorm of controversy this week for telling a town hall audience he's "not worried about the Constitution" on the new health care law said his comments were "taken completely out of context."
Rep. Phil Hare's comments were captured on video by a Tea Party activist, posted on YouTube, and quickly went viral.
Hare was immediately battered by criticism in the blogosphere for appearing to flout the Constitution and for confusing it with the Declaration of Independence.
Hare responded to the controversy with his own YouTube video Friday in which he said he meant that he wasn't worried the health care bill would be ruled unconstitutional.
"If it had of been, I would have never voted for a bill that I knew would be unconstitutional," he said. "I took an oath to defend this Constitution. I will continue to do that. I served six years in the military. I'm saddened that this gotcha-type politics has to happen."
Hare also said he wants everyone to know that the Constitution is "near and dear to me."
"We can disagree on health care reform," he said. "But we don't have to be disagreeable."
The controversy began Thursday when Adam Sharp of the St. Louis Tea Party asked Hare which part of the Constitution authorizes the government to require all Americans buy a private product such as health care insurance. The Illinois Democrat replied, "I don't worry about the Constitution on this."
"Jackpot, brother," Sharp said.
Hare cringed in disgust and said, "Oh please. What I care more about, I care more about the people dying every day who don't have health care."
"You care more about that than the U.S. Constitution that you swore to uphold?" Sharp shouted back.
"I believe it says we have the right to life, liberty and the pursuit of happiness," Hare countered.
When an observer pointed out that those words come from the Declaration of Independence, Hare said, "Doesn't matter to me. Either one."
When Sharp pressed Hare to answer where in the Constitution government is granted the authority to mandate the purchase of health insurance, Hare said he didn't know.
"But at the end of the day, I want to bring insurance to every person that lives in this country," Hare said.
Sharp said the law won't do that.