Congressional Races In Arizona Are Intensely Competitive This Year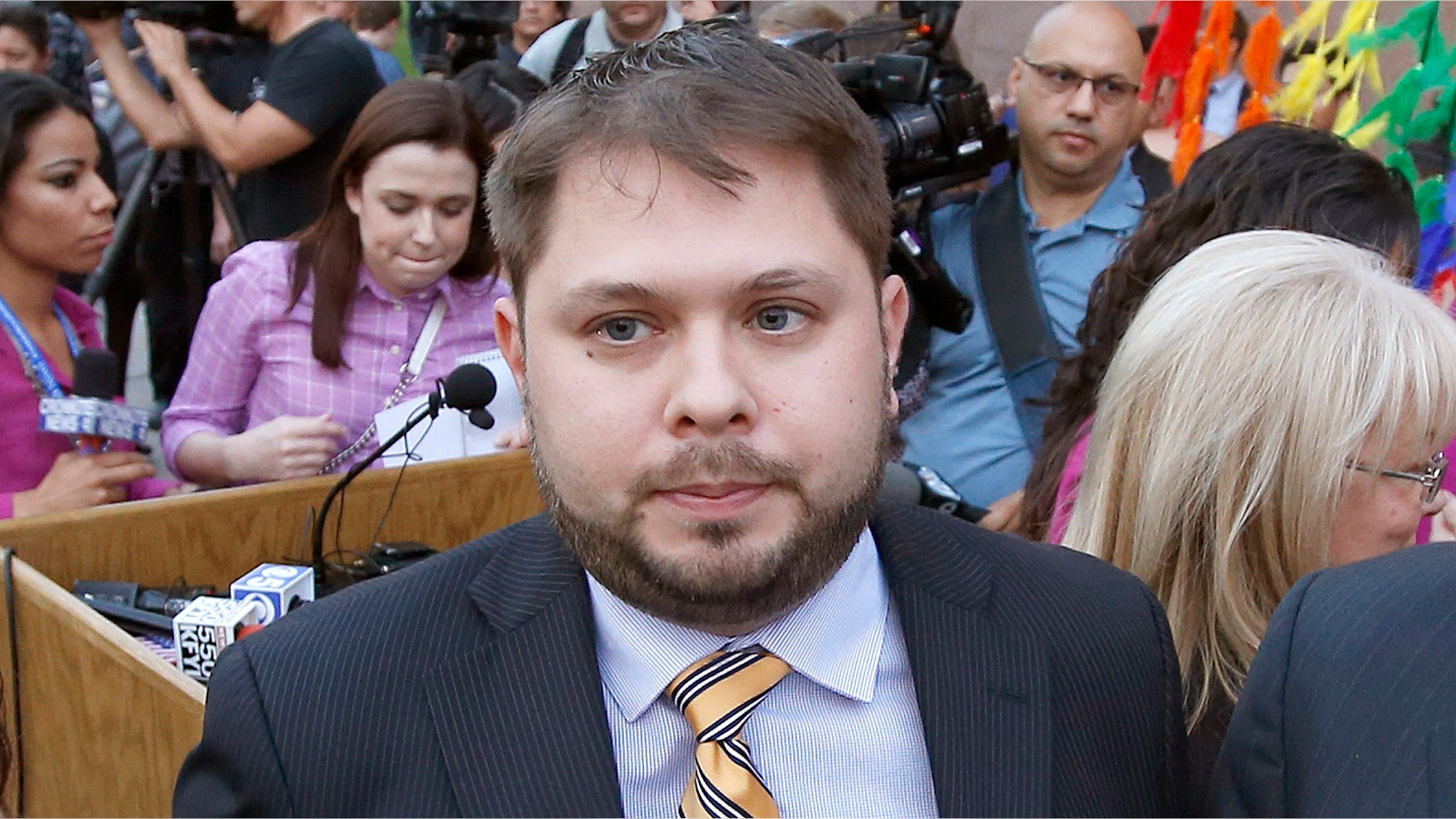 Things are getting quite hot in Arizona -- politically, that is.
The congressional races are intensely competitive this year, with Democrats trying to clinch a Phoenix-area seat and Republicans vying for the chance to unseat Democratic incumbents in three districts.
The retirement of longtime Democratic Rep. Ed Pastor drew strong interest from the party for his 7th Congressional District seat. With no Republican in the race and a Libertarian with little campaign cash and name recognition, whoever wins the primary Tuesday is expected to secure the job in the November election.
The race led by former state Rep. Ruben Gallego and one-time Maricopa County Supervisor Mary Rose Wilcox also features Baptist preacher Jarrett Maupin Jr. and high school teacher Randy Camacho. All recognize that an effective get-out-the-vote campaign in a Democratic stronghold with a large Hispanic population is key to winning.
Gallego, 34, said he grew up poor as the son of Hispanic immigrants and was the first in his family to go to college. He later served in the military and was deployed to Iraq. His experiences will keep him focused on curtailing the rising cost of higher education, making sure veterans get timely health care and improving the lives of the poor if he's elected, he said.
"We feel that because we're the only ones talking in positive language about what the future looks like and how the voter should be involved, were going to win," Gallego said.
Wilcox, 64, positions herself as a proven leader who has supported gun buybacks, stood up against Maricopa County Sheriff Joe Arpaio, developed youth programs and helped put people to work. Immigration reform that includes a path to citizenship would be one of her top priorities in Congress, she said.
"I've paid attention to communities. I am part of the community. I lived here. I know the issues," Wilcox said. "I think that's what's going to make the difference."
In the vast 1st Congressional District that stretches from the Navajo Nation to the Tucson suburbs, three Republicans are locked in a tight race for the nomination to take on Democratic Rep. Ann Kirkpatrick in a swing district that is attracting attention and money from national parties.
Arizona House Speaker Andy Tobin, state Rep. Adam Kwasman and rancher Gary Kiehne are running for the GOP nod.
Tobin, 56, said he has become dissatisfied with what he perceives as a loss in reputation for America as a global powerhouse. He has the most extensive experience of his competitors in balancing budgets, cutting taxes, growing jobs and fighting for an anti-abortion agenda, he said.
"My record has been clear that I've sacrificed to make things better for Arizona," Tobin said. "I think people will see that at the end of the day."
Kwasman contends that he is the most conservative of the group. The district needs someone who isn't entrenched in politics, he said.  Kwasman said he would deny special favors for businesses and work to limit the reach of the federal government.
"Everything I talk about is always based on two things: Can we make people's lives better, and can we do it by getting down to the fundamentals of the Constitution?" said Kwasman, 31.
Kiehne did not respond to requests for an interview.
In the 9th Congressional District that covers Tempe and parts of Phoenix, two Republicans are vying for the nomination to challenge Democrat Rep. Kyrsten Sinema in the general election.
They are retired Air Force pilot Wendy Rogers and former Arizona State and NFL quarterback Andrew Walter. Rogers has run for Congress before, but Walter is a political newcomer.
A win for retired Air Force Col. Martha McSally in the Republican primary for the 2nd Congressional District would set up a rematch of a tight 2012 race between her and Democratic Rep. Ron Barber, an aide of former Rep. Gabrielle Giffords who was wounded during the 2011 mass shooting at a political event in Tucson.
McSally is facing businesswoman Shelley Kais and retired Air Force Chief Master Sgt. Chuck Wooten in the primary. McSally's close finish in in 2012 showed the southern Arizona district can swing either Republican or Democrat with the right candidate.
Based on a report by The Associated Press.
Follow us on twitter.com/foxnewslatino
Like us at facebook.com/foxnewslatino