Comey says McCabe lied, confirms he kick-started probe that led to his firing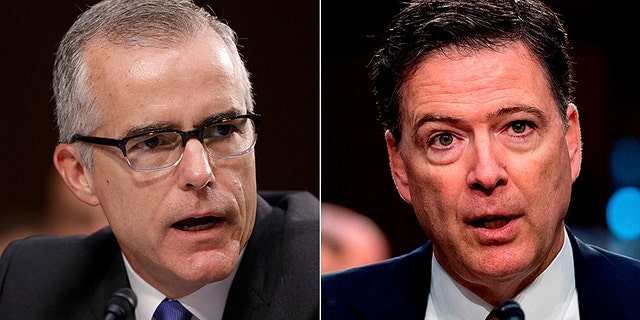 James Comey on Wednesday confirmed he was the one who kick-started the inspector general probe that led to his former deputy Andrew McCabe's ouster, while seeming to back its findings that McCabe lied about a media leak.
The comments could add to a sense of tension between the two men, as McCabe's lawyers take swipes at Comey on the sidelines.
The fired FBI director addressed his former colleague's controversies during an appearance on ABC's "The View," after being pressed by host Megan McCain on how the public was supposed to have "confidence" in the bureau after revelations that ex-deputy director McCabe lied about the leak.
"It's not okay. The McCabe case illustrates what an organization committed to the truth looks like," Comey said. "I ordered that investigation."
'The McCabe case illustrates what an organization committed to the truth looks like. I ordered that investigation.'
Comey seemed to defend McCabe's character even while backing the DOJ inspector general probe's findings.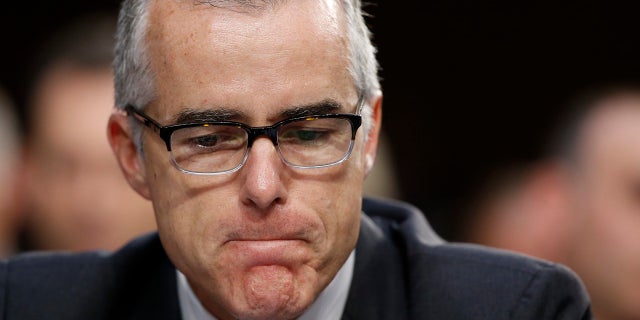 "Good people lie. I think I'm a good person, where I have lied," Comey said. "I still believe Andrew McCabe is a good person but the inspector general found he lied."
Comey added that there are "severe consequences" within the Justice Department and the FBI for those who lie.
Last week, Justice Department Inspector General Michael Horowitz released a report based on a months-long probe into McCabe. The report found the onetime acting FBI director leaked a self-serving story to the press and later lied about it to Comey and federal investigators, prompting Attorney General Jeff Sessions to fire him on March 16.
While Comey may not have intentionally launched the investigation gunning for McCabe, it was spurred by a desire to find who leaked to The Wall Street Journal in October 2016 about an FBI probe of the Clinton Foundation. The story said a senior Justice Department official expressed displeasure to McCabe that FBI agents were still looking into the Clinton Foundation, and McCabe had defended agents' authority to pursue the issue.
That leak confirmed the existence of the probe into the Clinton Foundation, which Comey, who led the bureau at the time, refused to do.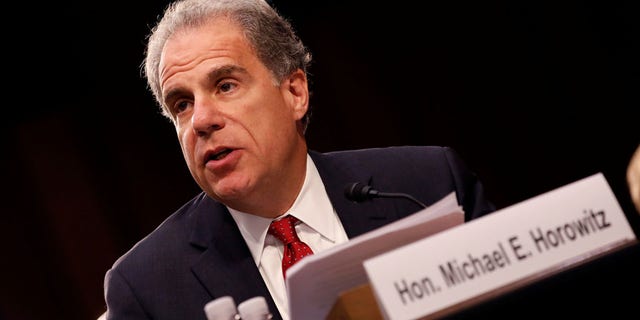 Horowitz's report said McCabe authorized the leak and then misled investigators about it, leaking in a way that did not fall under the "public interest" exception.
DOJ IG RELEASES EXPLOSIVE REPORT THAT LED TO FIRING OF EX-FBI DEPUTY DIRECTOR ANDREW MCCABE
Horowitz found that McCabe lacked "candor" when questioned by FBI agents on multiple occasions, and that he told agents he did not authorize the disclosure and did not know who was responsible.
Comey's role in the probe was reported earlier Wednesday by The Daily Beast, which said Comey asked the IG to look into the leak.
McCabe was fired from his post as FBI deputy director just days before he would have been eligible for a lifetime pension. Prior to his official firing, McCabe was removed from his post in January.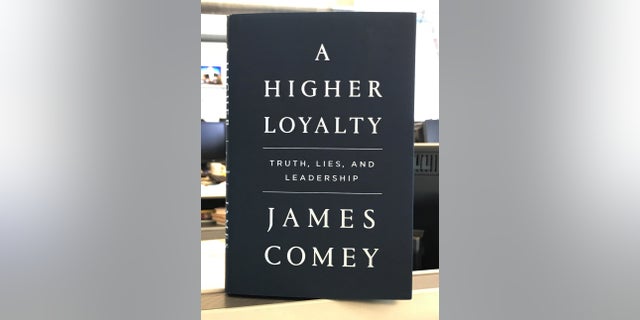 At the time, Comey defended his former deputy on Twitter.
"Special Agent Andrew McCabe stood tall over the last 8 months, when small people were trying to tear down an institution we all depend on. He served with distinction for two decades. I wish Andy well. I also wish continued strength for the rest of the FBI. America needs you," Comey tweeted.
TRUMP CALLS FIRED MCCABE 'CHOIRBOY,' SUGGESTS FBI CORRUPTION 'AT THE HIGHEST LEVELS'
But McCabe's legal counsel, Michael Bromwich, has blasted the inspector general report and has criticized Comey. The report said Comey and McCabe gave conflicting accounts about a conversation they had on the leak.
"The OIG should credit Mr. McCabe's account over Director Comey's," Bromwich wrote to Horowitz in a letter, complaining that the report "paints Director Comey as a white knight carefully guarding FBI information, while overlooking that Mr. McCabe's account is more credible…"
He issued a similar statement Wednesday in response to Comey's interview comments:
"In his comments this week about the McCabe matter, former FBI Director James Comey has relied on the accuracy and the soundness of the Office of the Inspector General's (OIG) conclusions in their report on Mr. McCabe. In fact, the report fails to adequately address the evidence (including sworn testimony) and documents that prove that Mr. McCabe advised Director Comey repeatedly that he was working with the Wall Street Journal on the stories in question prior to publication. Neither Mr. Comey nor the OIG is infallible, and in this case neither of them has it right."
President Trump, following the release of the inspector general report, tweeted that McCabe was a liar.
"DOJ just issued the McCabe report—which is a total disaster. He LIED! LIED! LIED! McCabe was totally controlled by Comey –McCabe is Comey!! No collusion, all made up by this den of thieves and lowlifes!" Trump tweeted Friday.
Fox News' Jake Gibson and Adam Shaw contributed to this report.