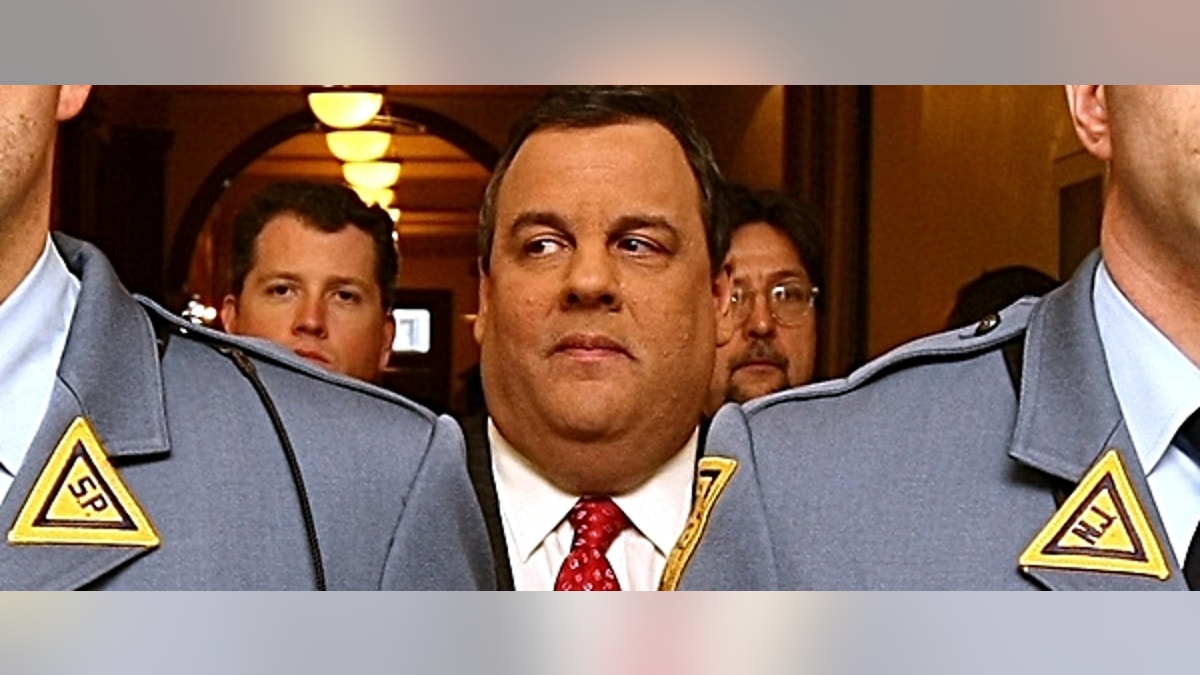 A state police bodyguard to Chris Christie is facing criminal charges in Pennsylvania — despite his attempt to use his ties with the New Jersey governor to avoid arrest.
Trooper William A. Carvounis, 35, is accused of stealing $267 in gun supplies and other goods from a Cabela's store near Hamburg, Pa. His arraignment is scheduled for Feb. 10 in Berks County Court of Common Pleas.
"Carvounis said he was on the governor's security detail," Tilden Township Police Chief William J. McEllroy told New Jersey Watchdog. "He said he makes $140,000 a year, and he's afraid of losing his job."
The trooper pleaded with local police and the retailer to drop the matter out of "professional courtesy" and tried to use his connection to Christie as leverage, sources added.
"We don't give preferential treatment when someone breaks the law," McEllroy said.
The chief would not comment further on the case.
Sources confirmed Carvounis was assigned to Christie's protection detail, a cadre of state troopers entrusted with guarding the governor and his family. Following the arrest, he was suspended from duty by the New Jersey State Police.
Carvounis' shoplifting spree on Jan. 9 was recorded by surveillance cameras in Cabela's 250,000 square-foot showroom, according to an affidavit of Patrolman Dennis Schwoyer obtained by New Jersey Watchdog.