EXCLUSIVE - Jack Phillips, owner of Masterpiece Cakeshop in Colorado, is hoping the Supreme Court's latest decision dealing with private business owners and their First Amendment freedoms finally releases him from more than a decade of legal wrangling.
In 2012, Phillips was catapulted into the center of a national controversy when he was sued by the State of Colorado after he declined to create a custom wedding cake for a gay couple. Phillips argued that he would always serve LGBTQ customers, but would decline work that compelled him to celebrate or express specific messages he disagreed with.
In a landmark, albeit narrow, victory in 2018, the Supreme Court ruled in favor of Phillips and said the state was hostile to his deeply held beliefs.
But shortly after his victory at the high court, Phillips was asked to bake a gender transition celebration cake, which he declined, citing his religious beliefs. He was sued again, and has lost in two lower courts in Colorado.
SUPREME COURT RULES IN FAVOR OF COLORADO GRAPHIC DESIGNER WHO REFUSED TO CREATE SAME-SEX WEDDING WEBSITES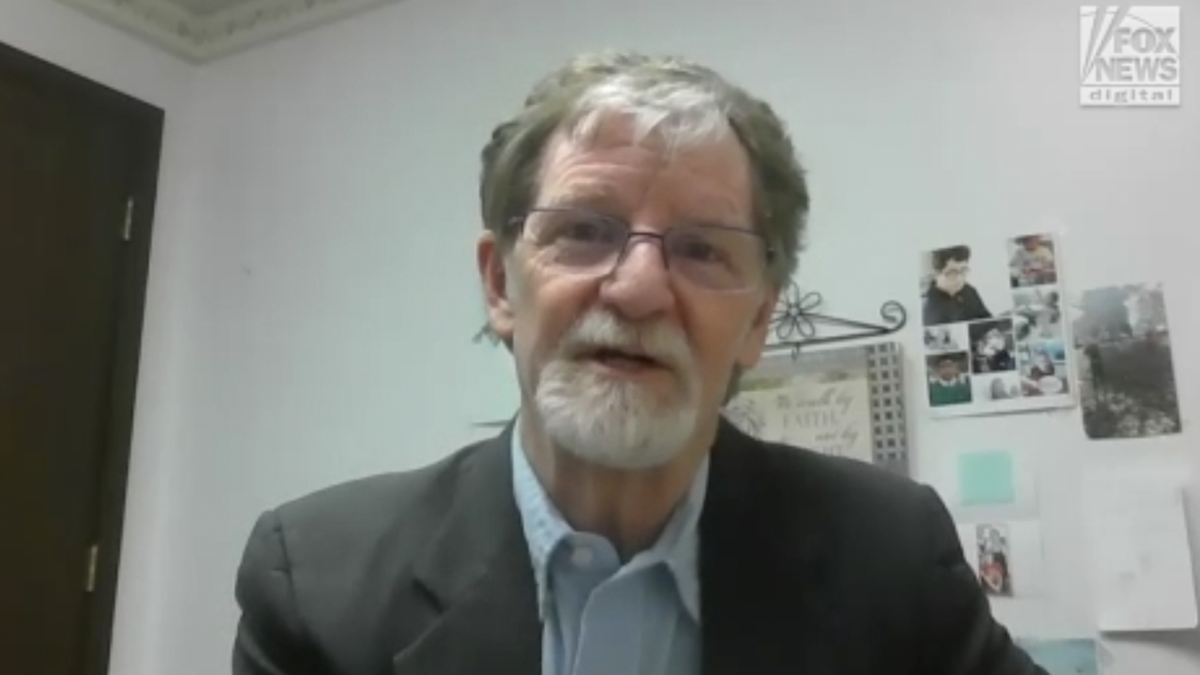 After 11 years in court, Phillips is hopeful that the Colorado Supreme Court will rule in his favor in light of the U.S. Supreme Court's recent decision finding that the First Amendment protects creatives who want to decline work that asks them to further a particular message.
"At Masterpiece Cakeshop, we serve everybody… we just can't express every message that people want us to with our custom cakes," Phillips told Fox News Digital in an interview.
"This is just wonderful for every American because free speech is for everybody. And I was really excited not just for Lorie [Smith], or for me in my case, but for the way that it stands to shape things for our country going forward," Phillps added, regarding the ruling in the 303 Creative case.
Earlier this month, Supreme Court ruled in favor of Lorie Smith, a Colorado graphic designer, who sued the state over its anti-discrimination law that prohibited businesses providing sales or other accommodations to the public from denying service based on a customer's sexual orientation.
ARTIST AT CENTER OF SUPREME COURT FIGHT 'ROCKED' BY COLORADO LAW THAT MAKES HER CATER TO SAME-SEX WEDDINGS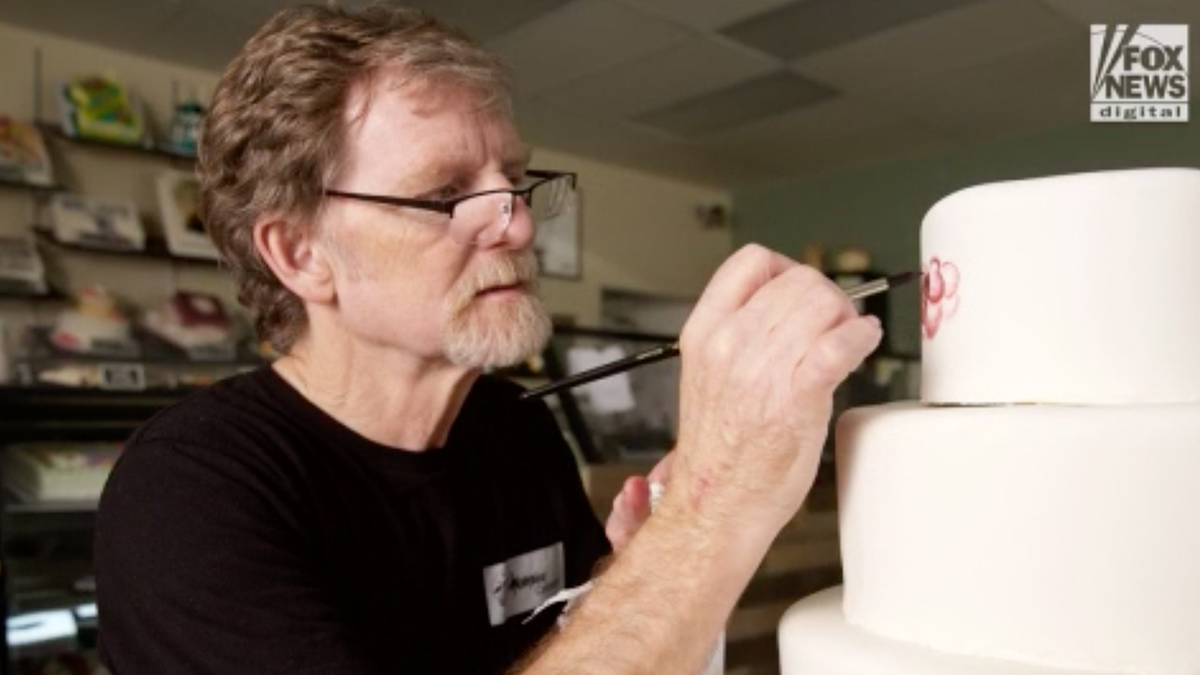 In a 6-3 decision in the case called 303 Creative v. Elenis, the high court decided that the Constitution protects the free speech rights of business owners who create custom designs and want to decline work that would compel them to speak a message with which they disagree.
"But, as this Court has long held, the opportunity to think for ourselves and to express those thoughts freely is among our most cherished liberties and part of what keeps our Republic strong," Justice Neil Gorsuch wrote in the majority opinion.
"But tolerance, not coercion, is our Nation's answer. The First Amendment envisions the United States as a rich and complex place where all persons are free to think and speak as they wish, not as the government demands. Because Colorado seeks to deny that promise, the judgment is reversed," he concluded.
LIBERAL THEORY TRYING TO DISMISS SUPREME COURT WIN FOR CHRISTIAN GRAPHIC DESIGNER SHOT DOWN BY LEGAL EXPERTS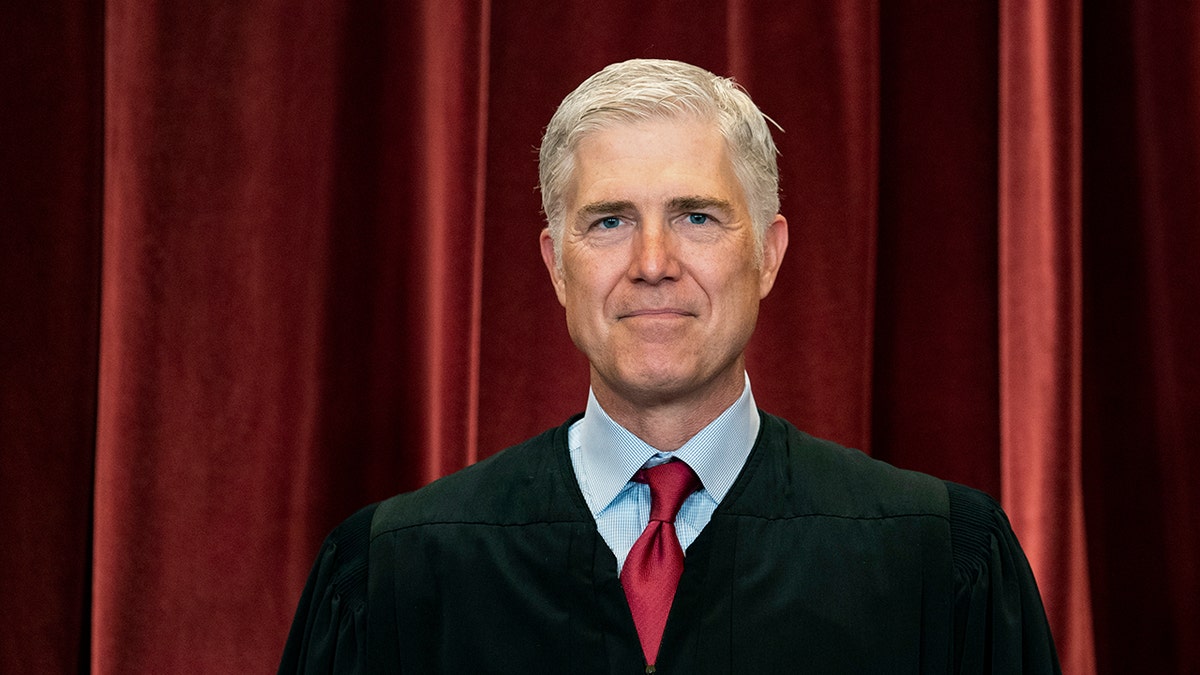 On Tuesday, Alliance Defending Freedom (ADF), a nonprofit legal group that represents Phillips, filed a Petitioner's Response to Supplemental Authority letter to the Colorado Supreme Court, essentially asking the tribunal to take up Phillips' appeal and rule in his favor in light of the decision in 303 Creative.
"What's critical now after 303 is the fact that this cake actually does communicate a message. The trial court found that this cake symbolizes the transition from male to female, and went into great detail about the symbolism of the cake. The court found that blue represents male and pink represents female and that this cake communicates a message given the context of how cake artists are often asked to create custom cakes," Jake Warner, legal counsel for ADF, told Fox News Digital.
CLICK HERE TO GET THE FOX NEWS APP
"In light of 303 Creative, the Colorado Supreme Court should reverse the decision below and affirm Jack's right to speak consistently with his beliefs. He shouldn't be punished for declining to create a custom cake promoting a message that goes against his beliefs," Warner said.