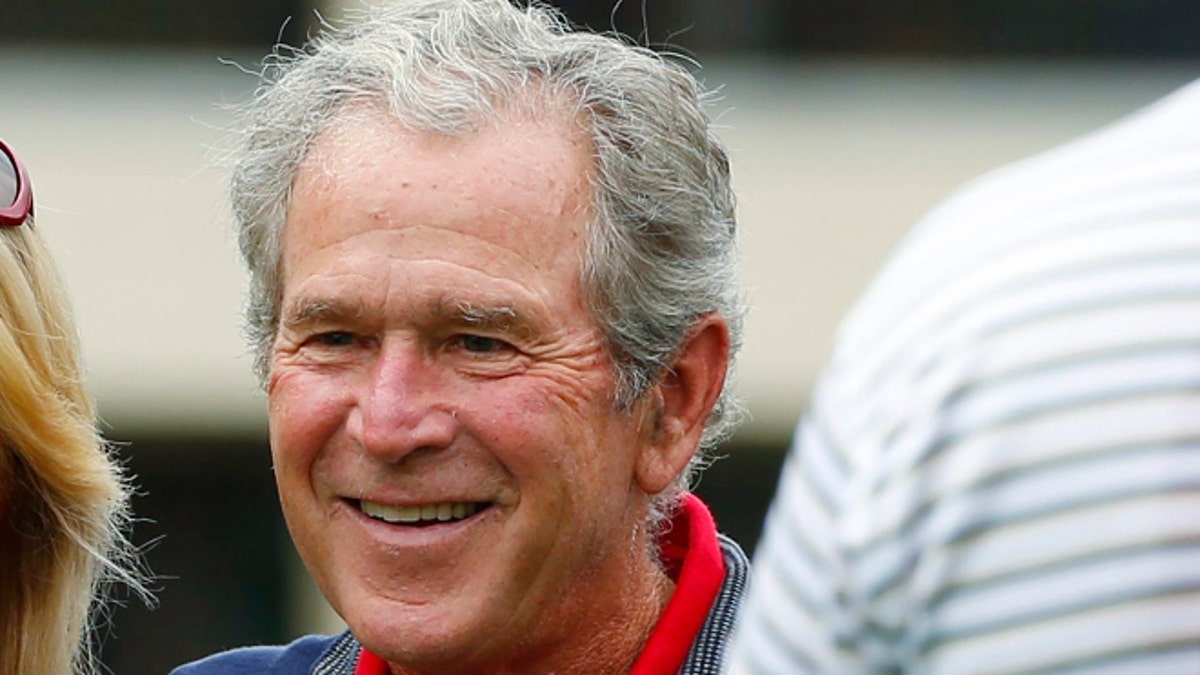 George W. Bush, who as president led the United States into wars in Iraq and Afghanistan, said Sunday he's now helping veterans try to successfully re-enter the workforce and other aspects of civilian life.
"We've got a problem," Bush told ABC's "This Week." "Too many veterans are unemployed."
He acknowledged that having sent thousands of troops into Iraq weighs heavy and that his new project, a joint effort between the George W. Bush Institute and Syracuse University, is cathartic.
"No question it helps," Bush said. "I have a duty. You know, obviously, I get slightly emotional talking about our vets. … I'm in there with them."
The institute and the university are studying the issues affecting veterans who have served since the Sept. 11, 2001, terror attacks.
Roughly 6,800 American service members were killed and 51,000 others were wounded in the wars.
Bush has largely stayed out of politics and the public spotlight since serving out his second term in 2009. But he has been active in helping veterans, mostly through smaller projects such as golf outings and mountain bike rides.
Bush said the country has a "civilian-military divide," in which returning veterans think one thing, while the civilian population thinks another.
"Our aim is to get people to understand each other better for the good of the veteran community," he said.
Jake Wood, a Marine veteran and entrepreneur, told ABC on Sunday the challenge is to bring together civilians and military service members to share their stories "so that there's a mutual understanding, so that as a nation, we can heal together."