Budget watchdogs extend campaign, say recent fiscal deal doesn't cut it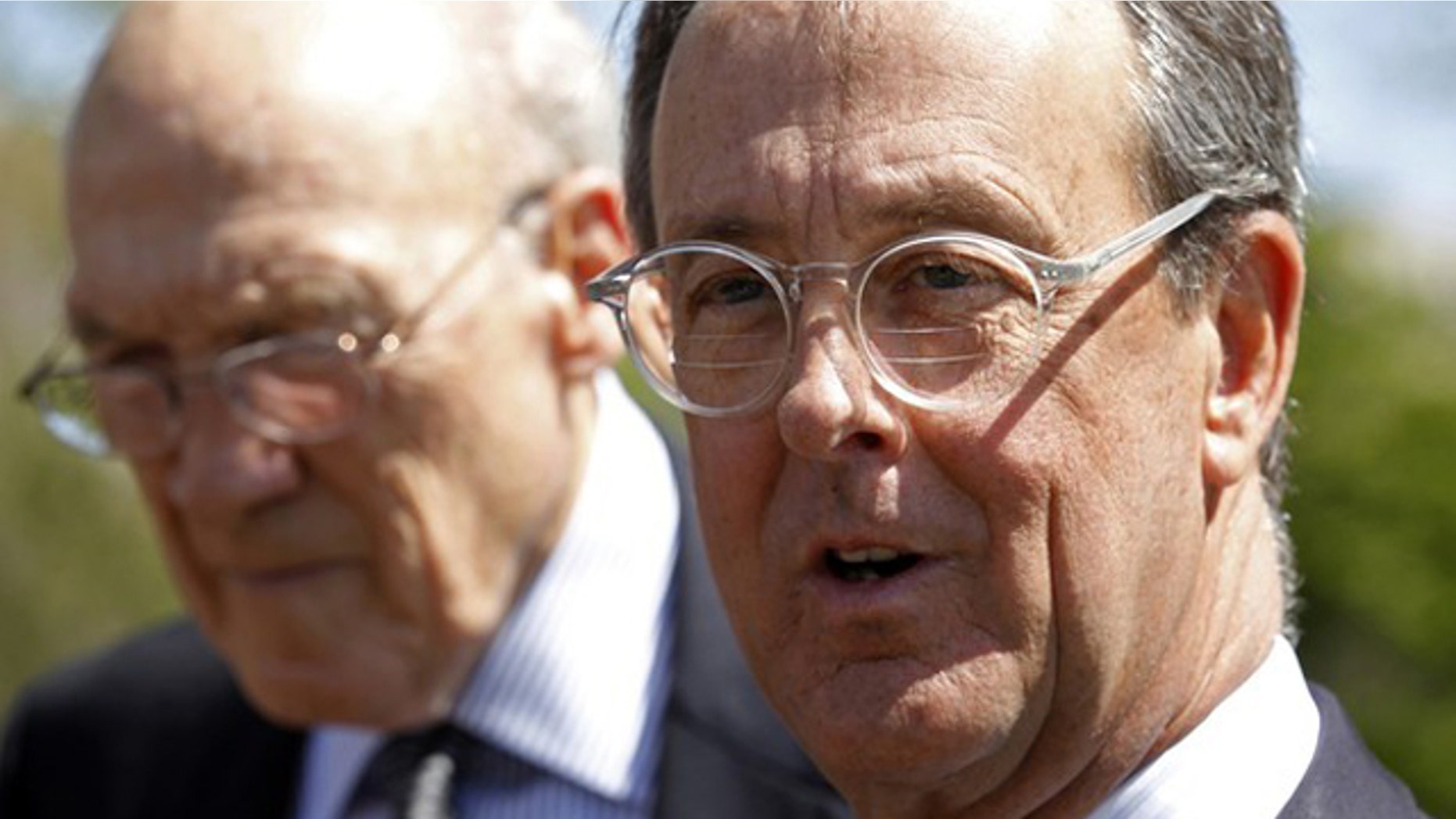 Budget watchdogs are warning that the hard-fought, highly touted fiscal deal doesn't cut it – literally.
Sure, President Obama signed a last-minute deal crafted by the Senate and finally passed by the Republican-controlled House that avoided tax increases for most middle-class earners. But the agreement failed to cut the country's estimated $16.4 trillion debt or resolve other major fiscal concerns, the watchdog groups argue.
"We don't think it's time for a standing ovation and slaps on the back," says the bipartisan group Fix the Debt. Washington lawmakers "haven't actually solved anything yet. In fact, they punted on the most difficult issues."
The group and others that were so active in the recent talks are extending their campaigns as lawmakers prepare to address three major fiscal issues with looming deadlines -- the debt ceiling, massive federal spending cuts known as sequestration and a budget resolution.
The independent, non-profit group Public Notice has joined the call for Washington to find long-term solutions to the country's fiscal problems through its Bankrupting America campaign.
The group recently hung banners on Capitol Hill. And like Fix the Debt, Bankrupting America is relying on social media strategies to get out its message.
"If there's one thing our leaders in Washington demonstrated in the last two months, it's that they aren't up to the job of addressing their overspending problem," the group said last week. "As congressional leaders pat themselves on the back and the president vacations in Hawaii, it's clear our fiscal trajectory isn't slowing down. It's accelerating thanks to their irresponsible decisions."
Fix the Debt co-founder Erskine Bowles on Sunday personally made his case for a more balanced solution, including spending cuts, in the next round of negotiations.
"We have to slow the growth of entitlement spending," Bowles, a Clinton chief of staff, said on NBC's "Meet the Press." "A big part of going forward has to be entitlement reform."
He and former Wyoming Republican Sen. Alan Simpson led a bipartisan commission that recommended a mix of tax increases and spending cuts as a long-term, comprehensive solution to the country's financial problems.