Bill Clinton calls on Michigan Democrats to push ObamaCare in midterms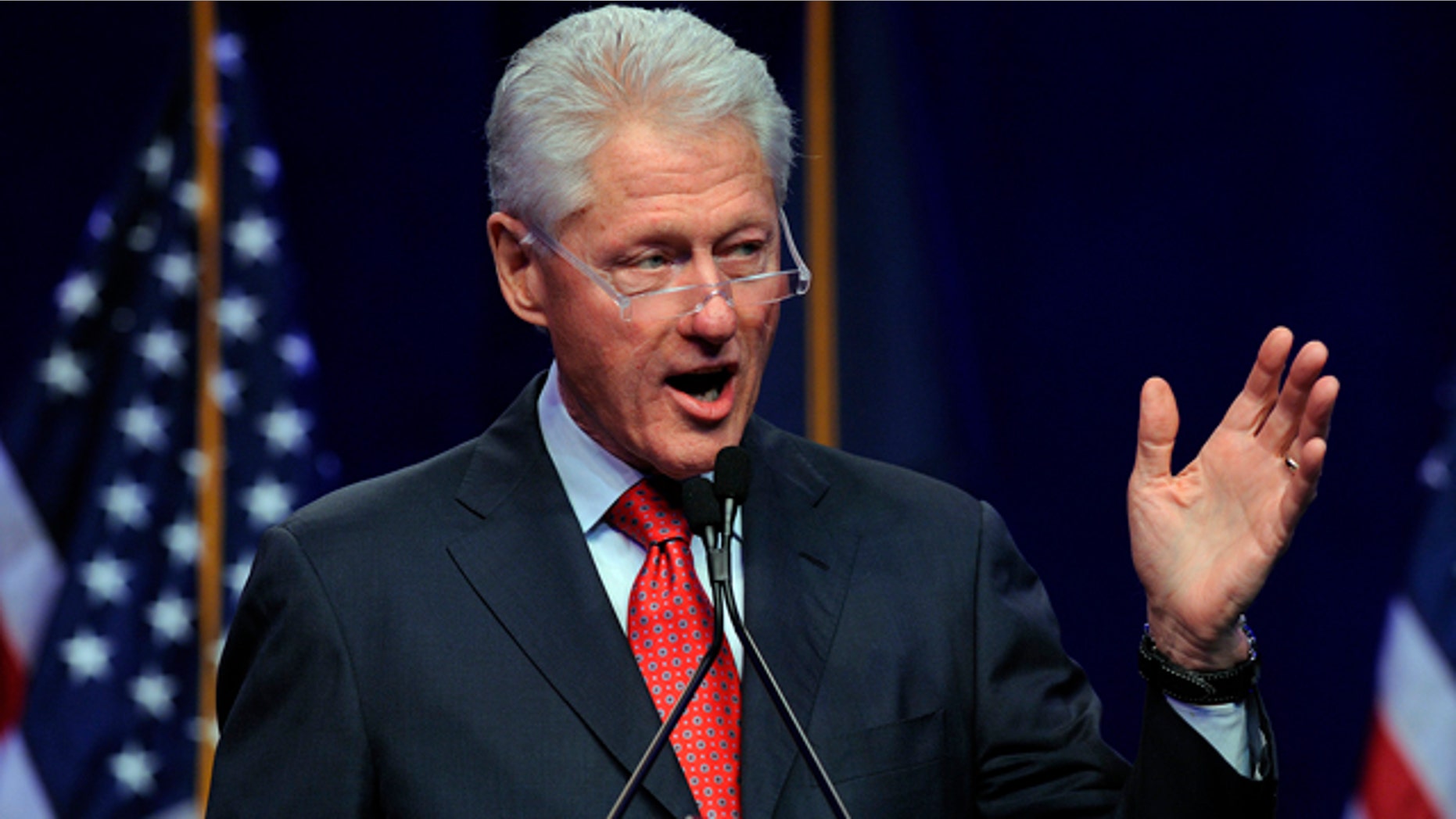 DETROIT – Michigan Democrats should tout the federal health care law and campaign on it this fall, former President Bill Clinton told a fundraising crowd Saturday night.
In a 50-minute speech, he also stressed the importance of getting voters to turn out at the polls and applauded leaders in Detroit for their efforts to improve the city.
Clinton told the audience of about 2,000 at a Michigan Democratic Party fundraiser in Detroit that the Affordable Care Act is a "working people's bill" that is helping drive down the cost of health care.
"One of the reasons no one in America has gotten a pay raise in a decade is we're spending so much more on health care than our competitors," he said at the annual Jefferson-Jackson dinner at Cobo Center.
Clinton also urged Democrats to push for more voter participation this fall. He said Democrats will be successful at the polls if they get voters to show up at the rate they did in the presidential elections.
"Shame on us if we can't convince the people who vote for us in presidential elections to show up in midterm elections," he said. "If we don't show up, how can we expect to have anything but a profoundly divided country?"
The Michigan Democratic Party raised more than $500,000 to use in the November election. Its chairman, Lon Johnson, called the dinner a "rousing success."
"I'm looking forward to welcoming thousands of Democratic activists back to Detroit in six months to celebrate Democratic victories up and down the ticket," Johnson said.
Clinton's Detroit visit did not change the "lackluster candidates" from the Democratic Party who are running in the state, said Michigan Republican Party Chairman Bobby Schostak.
"President Clinton is welcome to come to Michigan and see leaders with a plan -- leaders who have moved us forward past the lost decade of failed Democrat policies," Schostak said.
Vice President Joe Biden spoke at last year's dinner.
Earlier Saturday, Clinton met with workers while touring a popular Detroit watchmaker. Clinton said it was "exciting" to see how the Shinola brand "is playing its part in the economic revitalization" in Detroit.
Shinola presented him with a new watch featuring the presidential seal.