Alcee Hastings, Democratic congressman from Florida, dead at 84
Alcee Hastings suffered from pancreatic cancer
Alcee Hastings, a Democratic congressman from Florida, has died at age 84, Fox News has confirmed.
He suffered from pancreatic cancer.
Hastings had been a federal judge and was impeached and convicted by the Senate in the late 1980s. But he then ran for Congress and won in 1992.
Hastings represented Florida's 20th Congressional District, which includes Democratic areas around Fort Lauderdale and West Palm Beach. He was the dean of the Florida congressional delegation as the longest-serving member from the Sunshine State.
Hastings' passing means an even slimmer majority for the Democrats in the House. Once Rep.-elect Julia Letlow, R-La., is sworn into office to serve out the remainder of her late husband's seat, Republicans will hold 212 seats compared to Democrats' 218 seats.
That means Democrats can only lose two votes on their side and pass a bill without Republican help. By rule, tie votes fail.
There will be five vacancies -- four of which were Democrat-held seats.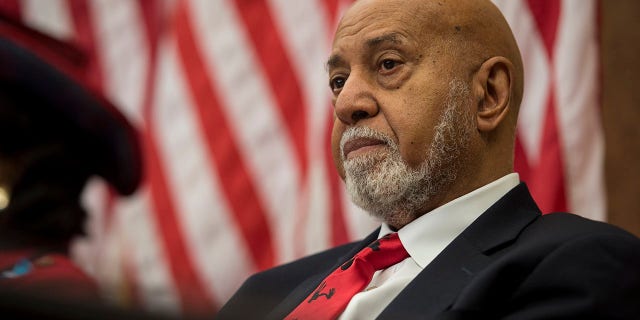 Colleagues expressed shock and sadness Tuesday over Hastings' passing and offered heartfelt memories.
House Speaker Nancy Pelosi, D-Calif., said Hastings leaves behind a "powerful legacy of activism and action."
"As an icon of the Congressional Black Caucus, he was an historic force in our nation's politics," Pelosi said. "His passing is a great loss for America."
President Biden remembered Hastings' sense of humor and his ongoing fight for equality.
"A trailblazing lawyer who grew up in the Jim Crow South, Alcee was outspoken because he was passionate about helping our nation live up to its full promise for all Americans," Biden said. "It was a passion he forged as a pioneering civil rights lawyer in the 1960s, fighting tirelessly to desegregate hotels, restaurants, and public spaces in south Florida — a trailblazing spirit to advocate for what is right that guided him throughout his life."

Rep. Mario Diaz-Balart, R-Fla., said he was "heartbroken" by the loss of his "dear friend."
"Florida lost a legend today," Diaz-Balart said.
Florida Democrat, Rep. Val Demings, said Hastings "changed the face of politics in FL and brought passion & unwavering dedication to the fight for justice."
Hastings, a civil rights activist, was known for breaking down barriers. He became the first African American federal judge in Florida when former President Jimmy Carter appointed him in 1979. He served in the role for 10 years until he was impeached and removed from office on counts related to bribery, perjury and tampering with evidence.
But Hastings mounted a political comeback a few years later. He won a seat in Congress in 1992 and became among the first African-Americans from Florida since the post-Civil War period to be elected to the House. He was serving his 15th term.
Hastings is the second member of Congress to die this year. Rep. Ron Wright, R-Texas, died from COVID-19 over the winter. Rep.-elect Luke Letlow had died of coronavirus before being sworn into office.
Tributes quickly came in Tuesday morning for Hastings.
"He was passionate, emotional, a straight & no chaser type of Member," tweeted Democratic National Committee chairman Jaime Harrison. "He loved his constituents & he took time to teach young staffers from the bumps in life he experienced."
Diaz-Balart marveled at Hastings' lasting legacy and said his friend kept on fighting through his battle with cancer.
"Along with [former Reps.] Carrie Meek and Corrine Brown, he was the first African-American from Florida to serve in Congress after more than 100 years," Diaz-Balart said in a statement. "... His brilliance, perseverance, and charisma allowed him to build a lasting and meaningful legacy. Even during his last battle, the one that took his life, he continued to serve with passion, heart, and always with a smile on his face."
In addition to Hastings and Wright, the other House seats that are vacant were held by Democratic Reps. Cedric Richmond of Louisiana, Marcia Fudge of Ohio and Deb Haaland of New Mexico. All three resigned from the House to join the Biden Administration.
Fox News' Chad Pergram and Alex Pappas contributed to this report.