ACLU, Immigration Groups Sue to Block Utah Immigration Law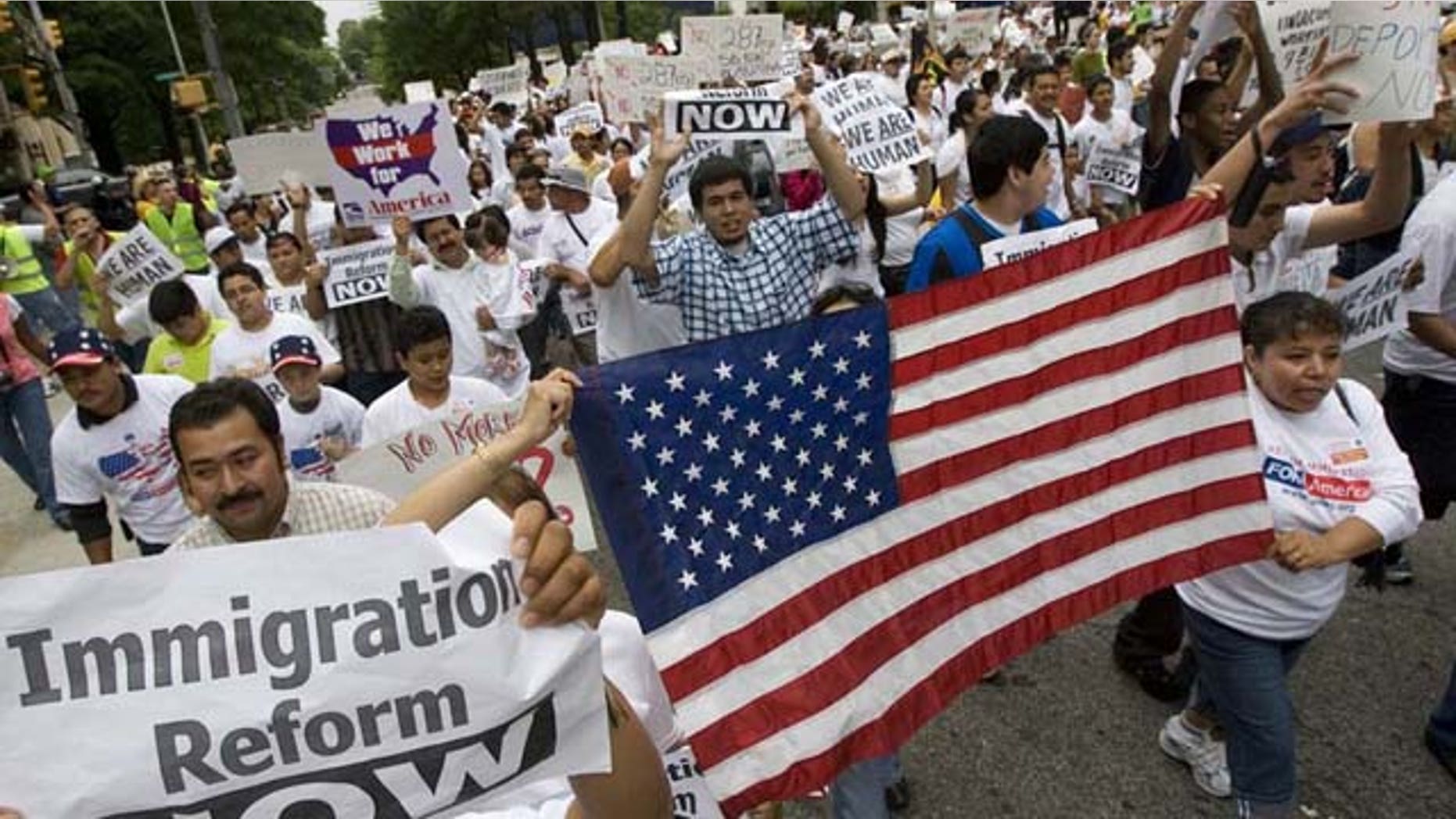 They're calling it the next Arizona Immigration law.
The ACLU and other immigrant and civil rights groups filed a lawsuit Tuesday aimed at halting Utah's controversial immigration law that they say will create a police state.
The Utah law, signed by Gov. Gary Herbert in March, requires people to prove their legal residency if they're arrested for serious crimes — ranging from certain drug offenses to murder — while giving police discretion to check legal residency on traffic infractions and other lesser offenses.
That discretion forces everyone to carry papers proving their legal presence in the U.S. and constitutes an extreme violation of civil liberties, said Marielena Hincapie, executive director of the National Immigration Law Center.
"This is racial profiling and civil rights violations at its worst," Hincapie said.
The law center and the American Civil Liberties Union filed suit in federal court in Salt Lake City. They're seeking an immediate injunction against the law, which is set to take effect May 10.
Utah Attorney General Mark Shurtleff said the measure is "completely defensible" because, unlike Arizona's law, it requires police to check legal residency only when a person is arrested for a felony or a class A misdemeanor. Officers can use discretion for minor offenses, such as a traffic violation.
Class A misdemeanors include theft, negligent homicide and criminal mischief, while felonies range from aggravated burglary to rape and murder.
Arizona's immigration law includes a provision that would require officers, while enforcing other laws, to question the immigration status of people they suspect are in the country illegally. That provision and a few others are on hold pending a trial.
Shurtleff said the Utah Legislature also removed a "reasonable suspicion" provision from House Bill 497 before it passed, which could have led to racial profiling.
"We don't want to violate anyone's civil rights," he said.
Herbert spokeswoman Ally Isom added the immigration law was passed because the federal government has neglected its duty. While crafting the legislation, the state worked very hard to stay within constitutional boundaries, according to Isom.
Isom said the groups would be better served "proposing and advocating realistic immigration reform rather than pursuing litigation against those who are trying to deal with our current problems."
The ACLU and National Immigration Law Center filed the suit on behalf of several other organizations, including the Utah Coalition of La Raza, the Service Employees International Union and the Latin American Chamber of Commerce.
Archie Archuleta of the Utah Coalition of La Raza said the law still is damaging to immigrant communities because police could check anybody's legal residency. That will deter people from talking to police.
"We leave too much in the hands of officers to determine whether I or you or anyone else is undocumented," Archuleta said.
By passing the law, Utah is attempting to trump federal authority to control immigration, said ACLU managing attorney Cecillia Wang. The state is also violating the interstate commerce clause because it won't accept driver's licenses from states that don't require people to prove their legal residency.
"As Americans, we enjoy the freedom to go about our business without having to show our papers," Wang said. "HB 497 undermines that freedom."
The lawsuit doesn't seek an immediate injunction against other immigration laws passed by the Legislature. Among those bills is a program allowing undocumented immigrants to remain in the state, but it doesn't take effect until 2013.
State officials have acknowledged the program is likely unconstitutional unless they secure a federal waiver.
Based on reporting by the Associated Press.
Follow us on twitter.com/foxnewslatino
Like us at facebook.com/foxnewslatino