Footage of a San Francisco Walgreens shows the glass doors of the frozen food section chained shut after workers complained that the store gets robbed nearly 20 times a day.
The video, posted online by political commentator Richie Greenberg, shows all the doors to frozen microwavable meals held shut by thick chains secured with several large metal locks.
Another portion of the clip shows entire aisles locked behind plexiglass fixtures and floor-to-ceiling glass cabinets. Customers must go to a store employee to unlock the display to buy many products, such as hair dye, makeup, shaving cream and over-the-counter medicine.
Workers told the local media that shoplifters clean out all the pizza and ice cream from their inventory every night. They also say thieves hit the store and fill their bags with stolen goods 20 times a day.
CRISIS IN 'STROLLERVILLE': SAN FRANCISCO MOTHERS FEAR FOR SAFETY OF KIDS AS VIOLENCE BECOMES MORE WIDESPREAD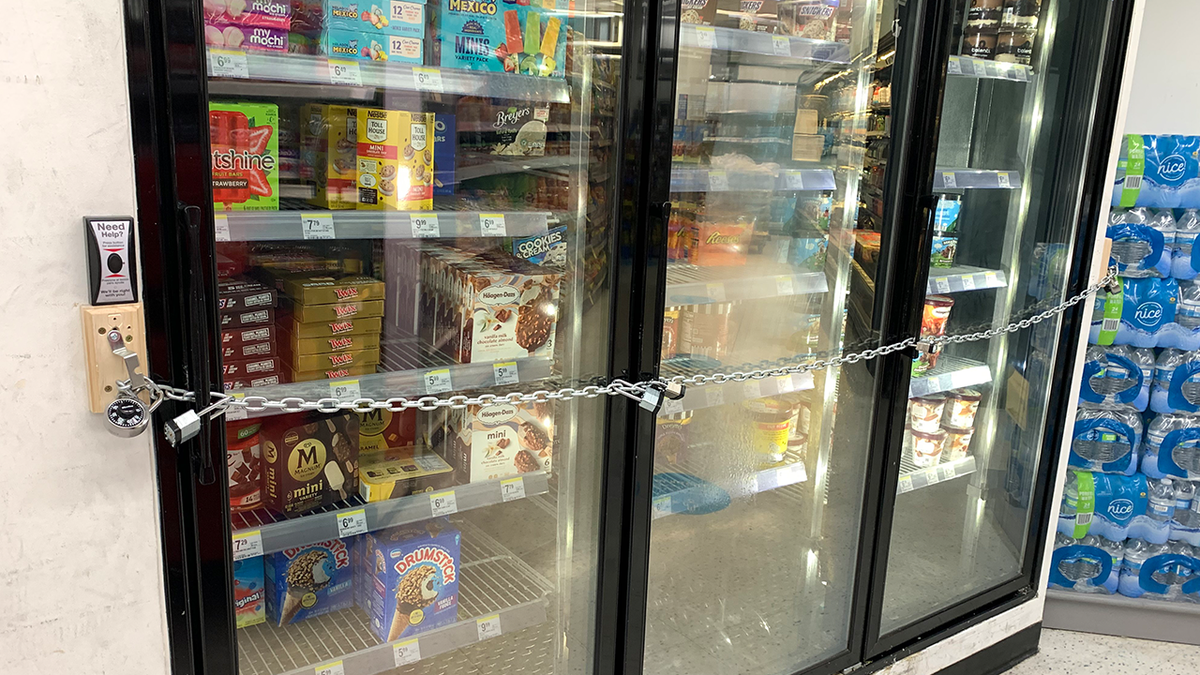 In correspondence with Fox News Digital, Greenberg revealed he lives a few short blocks from the Walgreens at 16th Street and Geary Boulevard. He said he has watched in disgust as the area over the last few years has descended into a "graffiti-ridden, homeless and drug-addict frenzy."
"I've been terribly inconvenienced as a shopper to need to wait and wait for clerks to come open the locks at each area of the store for the products I need. I've stood in line inside for pharmacy pickup and watched thieves walk out of the store with arms loaded up. I've driven by the same store, seeing stolen merchandise in the arms of homeless crossing the street. I'm disgusted by the San Francisco City Hall officials who ignore the problem," Greenberg said.
Walgreens did not return Fox News Digital's request for comment.
POPULAR SAN FRANCISCO FOOD HALL CLOSING AS 'DRUG DEALING, PUBLIC DEFECATION' SCARE OFF GUESTS: REPORT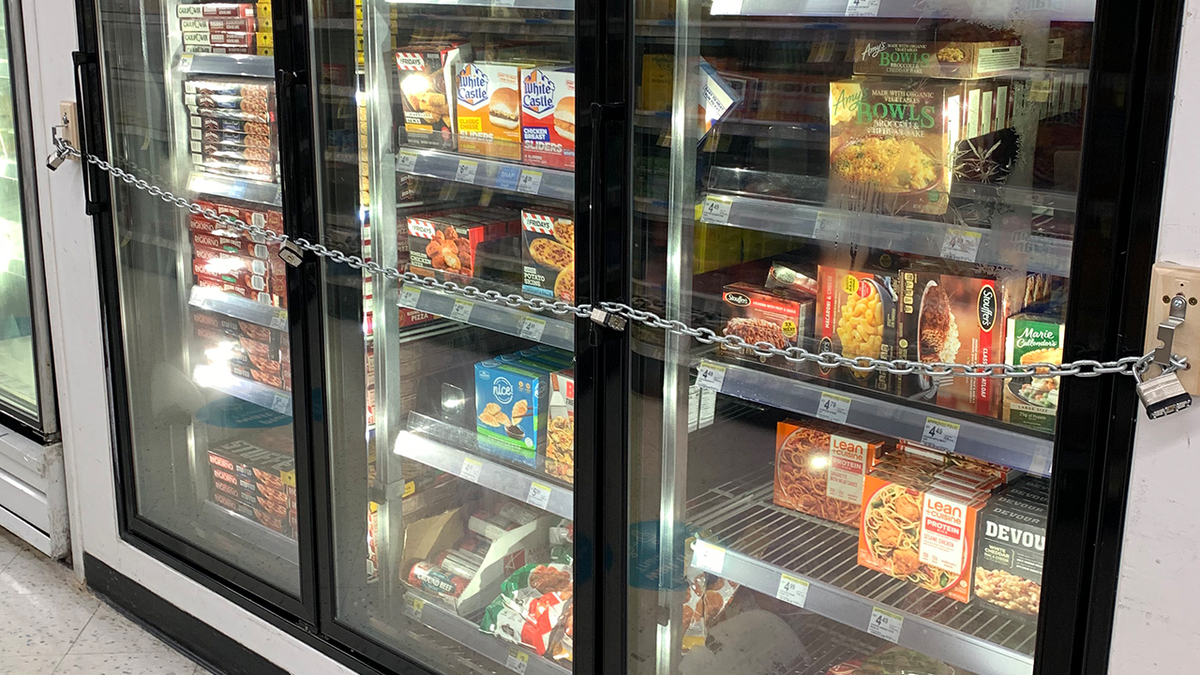 San Francisco has lost at least five Walgreens stores due to "organized retail crime," according to a report.
"Organized retail crime continues to be a challenge facing retailers across San Francisco, and we are not immune to that," Walgreens spokesperson Phil Caruso said in November 2021. "Retail theft across our San Francisco stores has continued to increase in the past few months to five times our chain average. During this time to help combat this issue, we increased our investments in security measures in stores across the city to 46 times our chain average in an effort to provide a safe environment."
Critics have said California laws, such as downgrading thefts of less than $950 to misdemeanors, encourage criminals. Numerous stores have closed shop. Most recently, a popular San Francisco food hall, La Cocina, said it would shut its doors after guests said public defecation, crime and drug deals on nearby sidewalks made them feel unsafe.
SAN FRANCISCO MAYOR FIRES BACK AFTER 'GOOD MORNING AMERICA' CALLS HER CITY'S DOWNTOWN 'DANGEROUS': REPORT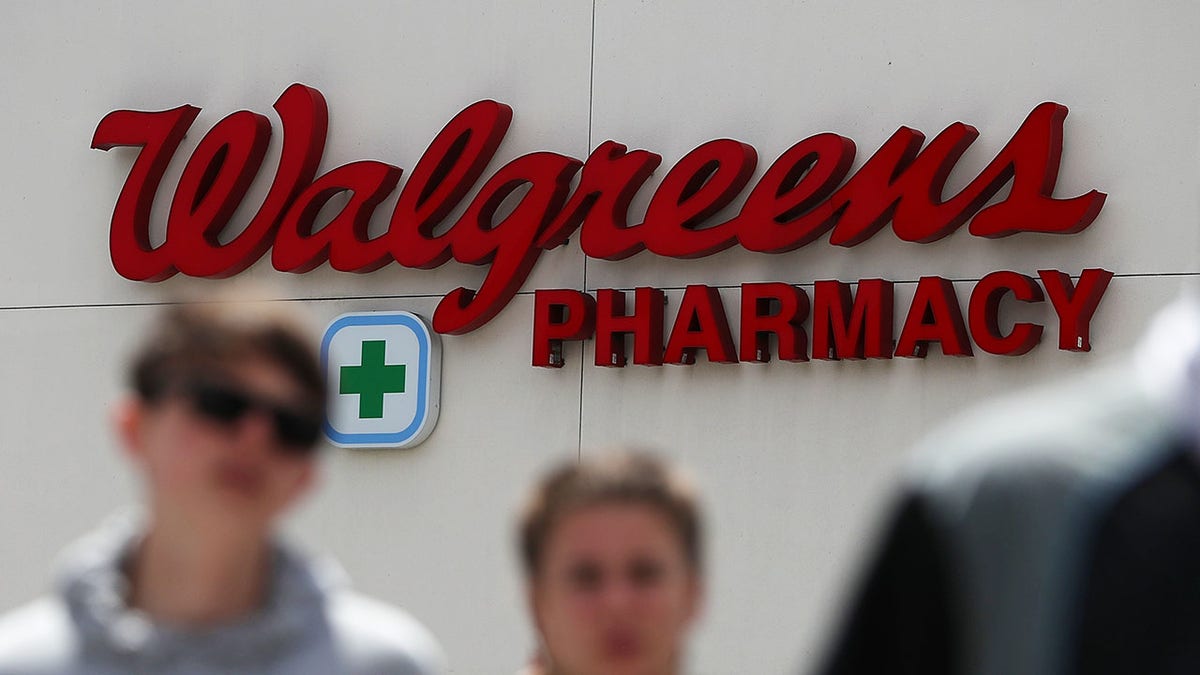 In May, San Francisco lawmaker Dean Preston said he would propose legislation to prohibit armed security guards from drawing their weapons to protect property. The announcement followed an incident in which one guard shot and killed an alleged shoplifter a month prior.
The National Retail Federation's 2022 retail security survey ranked San Francisco/Oakland as the second-most hard-hit metropolitan area by theft in 2020 and 2021, behind Los Angeles.
CLICK HERE TO GET THE FOX NEWS APP
Fox News' Brie Stimson and Louis Casiano contributed to this report.