Ron DeSantis is 'happy to see Black people killed' MSNBC analyst claims after CRT removed from AP course
The death of Tyre Nichols was related to opposition to teaching critical race theory in schools
MSNBC contributor Jason Johnson claimed Wednesday that Gov. Ron DeSantis, R-Fla., and "lots" of Americans are "happy with Black people being murdered on a regular basis."
Johnson made the incendiary charge on "Deadline: White House" during a segment about the College Board revising its A.P. African American Studies curriculum to remove controversial topics like critical race theory (CRT), queer studies and feminism while making Black Lives Matter optional.
MSNBC anchor Nicolle Wallace said it looked like the Board had been "easily intimidated by a single Republican bully," namely DeSantis, although the head of the College Board told the New York Times these changes were not made in response to political pressure.
After the death of Tyre Nichols at the hands of Black policemen was related to the battle over CRT in schools, Wallace said that the "narrowing of what we teach" seems like the opposite of "what we should be reaching for as a country."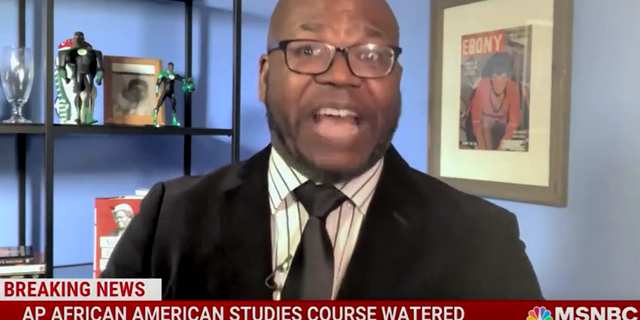 Johnson responded by saying that might not be what the country really wants because many are glad when Black people are killed.
"There are lots of people who are perfectly happy with Black people being murdered on a regular basis, he said. "Let's be honest. They're happy to see Black people be killed, or bare minimum, I think the most charitable interpretation is, Black people being killed to them - to politicians like Ron DeSantis, to politicians like [Attorney General David] Cameron in Kentucky - Black people being killed is just the cost of doing American business."
FLORIDA PUBLIC UNIVERSITIES SPENT $15 MILLION OF TAXPAYER DOLLARS ON CRT, DIVERSITY INITIATIVES: REPORT
He then suggested that the effort to stop CRT from being taught in schools is not about protecting children, but about coddling their racist parents.
"They don't care about teaching the actual history of the country, and they don't care if students develop empathy for each other," he said. "Nicolle, here's the thing, this is not about protecting kids, it's about protecting bigoted adults."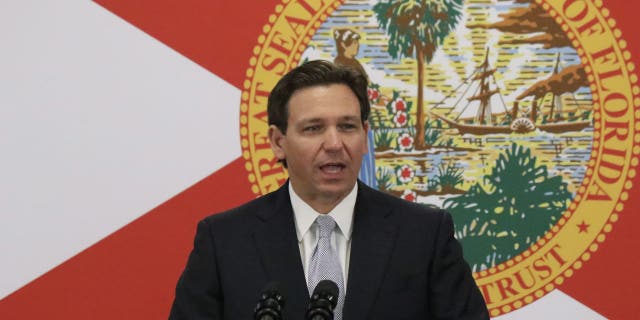 Johnson continued, "It's about the adults who are afraid that their child will come home and say, 'Mom and dad, what did you do when x happened? Mom and dad, I had never learned that my town used to be a Black town that was flooded out by the state government. Mom and dad, do you treat our neighbors the way I read about in my book?' That's what they're worried about. They're worried about the next generation actually learning the truth of the story."
He went on to compare America to a slaughterhouse for African Americans that some are bent on upholding.
"While you and I and most decent human beings on the planet want us to be coming together and recognize the universality of fears of death and violence and everything else like that, there are people who like America as the violent abattoir that it is for Black bodies, and they want nothing to change that, and they definitely don't want it started in the classroom," he added.
DESANTIS' TEACHERS' BILL OF RIGHTS PRAISED AFTER BATTLE WITH WHITE HOUSE OVER 'WOKE' CURRICULUM
DeSantis recently addressed those who argue he is erasing Black history by noting there are clearly politicized elements being added in.
He slammed the since-changed A.P. course and warned of a political "agenda" at play.
CLICK HERE TO GET THE FOX NEWS APP
DeSantis said, "This course on Black history, what's one of the lessons about? Queer theory. Now, who would say that an important part of Black history is queer theory? That is somebody pushing an agenda."