Fauci tears up while watching the Biden inauguration in new documentary: Held back 'despair'
The PBS film documented Fauci from Jan. 2021 to his retirement as NIAID director in December
Former White House chief medical advisor Dr. Anthony Fauci wiped a tear away as he watched the inauguration ceremony for President Joe Biden, a new PBS documentary revealed Tuesday.
While the film began with Fauci discussing emerging COVID-19 variants in his home as part of his work, it soon shifted to a scene of Fauci watching Biden speaking at his presidential inauguration on Jan. 20, 2021.
"Today is a combination of so many different things. It's kind of a diffusion of an incredible amount of pent-up tension and holding back of despair," Fauci said.
As he continued to watch activist Amanda Gorman deliver her poem "The Hill We Climb" and country singer Garth Brooks perform "Amazing Grace," Fauci reflected on his responsibility in navigating the pandemic.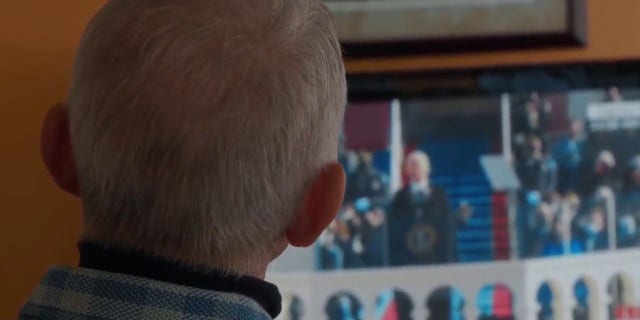 AXIOS WRONGLY REPORTS DESANTIS SAID TRUMP 'DID A LOT OF DAMAGE,' BUT ATTACK WAS REALLY ABOUT FAUCI
"The stress of the fact that you're responsible for something that's killing a lot of people, 400,000 individual people, people who have seen their loved ones die without even being able to be near them," Fauci said in a voiceover as he was seen wiping a tear from his face while watching the TV.
Prior to the inauguration, the film featured a clip of Fauci speaking to someone on the phone about the administration's plans for an audience for the swearing-in ceremony. Although he did not reference former President Donald Trump by name, Fauci mentioned "the other guy" when discussing a contrast in responsiveness and "ego."
"The other thing to show how responsive he and his group are, they wanted to have 29,000 people on the lower lawn, you know? And they called us together and we argued, 'Please, literally have a few hundred, not tens of thousands.' And he put his ego aside and said, 'Okay.' And they went for a few hundred. Can you imagine convincing the other guy about that?" Fauci said.
This description appeared to coincide with initial reports about the Biden inauguration. At the time, the inaugural committee was "strongly encouraging" people to not attend the event in person with viewing stands no longer available. The Washington Post estimated at the time that only about 2,000 people were planning to attend, including 200 "VIPs." This marked a significant drop from the typical 200,000 attendee average.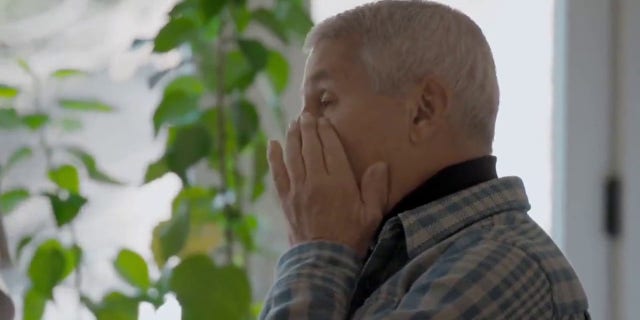 SENATOR CALLS OUT HHS SECRETARY ABOUT REDACTED FAUCI EMAILS ON PANDEMIC ORIGINS
The feature-length documentary was part of PBS' "American Masters" program and made its debut on Tuesday. According to the film, the crew originally began filming Fauci in January 2021 and continued recording him for 23 months until his retirement in December.
In another clip from the documentary, Fauci discussed the damage caused by the Trump administration during the pandemic.
"When you talk about all of the different things coming together for a disaster, that's what happened: A divided country, a president who amplified the division and then a public health crisis — you couldn't ask for a worse combination of things," Fauci said.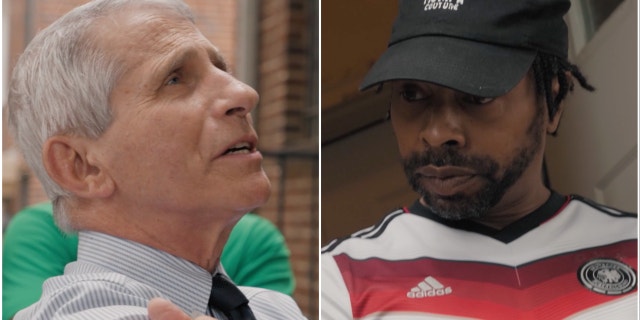 CLICK HERE TO GET THE FOX NEWS APP
A previous clip released ahead of the documentary showed Fauci and D.C. Mayor Muriel Bowser going door-to-door to promote the COVID-19 vaccine in June 2021.
They faced push back from one man who refused to take the coronavirus vaccine saying, "Because when you start talking about paying people to get vaccinated, when you start talking about incentivizing things to get people vaccinated, it's something else going on with that."
"[Your] campaign is about fear. It's about inciting fear in people. You all attack people with fear. That's what this pandemic is. It's a fear, it's fear, this pandemic. That's all it is," the man said.