Dove soap brand slams Oscar-winning film 'The Whale' for using a fat suit: 'We want better representation'
'Stop giving fat suits awards!!' the soap company demanded
Soap and hygiene company Dove took a moral stand on Monday against Academy Award-winning film, "The Whale," slamming it for starring an actor in a fat suit rather than featuring an obese actor.
The toiletry company blasted the film in response to a tweet from an obese Twitter user, who called out "The Whale's" hair and make-up team after it took home the Oscar for their work in the movie.
The disgruntled tweeter claimed, "Our identity is not your costume," a declaration Dove endorsed. In its own tweet, the soap brand mentioned the desire to see "better representation in Hollywood."
DON LEMON SEEMINGLY ROASTED AT OSCARS BY MICHELLE YEOH: 'DON'T LET ANYBODY TELL YOU YOU'RE PAST YOUR PRIME'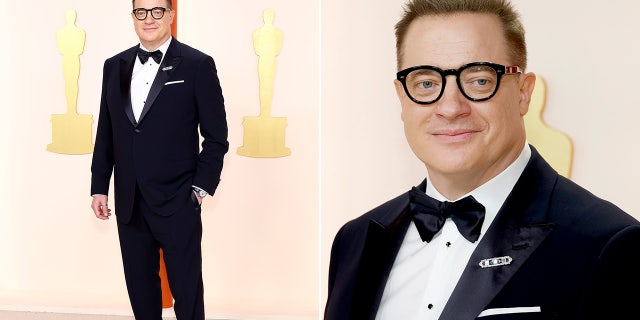 "The Whale" prompted the response for starring Hollywood actor Brendan Fraser as the titular character, an extremely obese man whose addiction to eating has strained his relationships with his loved ones and made normal life for him functionally impossible.
For Fraser to play the obese character, he had to wear "extensive prosthetic make-up" as he described it to U.K. talk show host Graham Norton.
During their interview, Fraser talked about the suit, saying, "It was designed with the rules that it would obey gravity and physics. It was appropriately heavy and that really made the experience of playing the part, I think, a lot closer to what it would be like to live in a body of a man that size, for me personally."
Fraser would go on to win the Academy Award for "Best Actor" for his role in the film, while the film's make-up and costume crew received the Oscar for "Best Makeup and Hairstyling" for their work getting Fraser to look like the morbidly obese character.
Though one Twitter account accused the film of appropriating obese people's identities with the fat suit. User KB Heylen wrote on Sunday, "So disappointing that The Whale won the Oscar for best hair and makeup. Fat suits are harmful - they are not your opportunity to win awards. Our identity is not your costume. Cast fat actors to play fat characters. #TheWhale #fatphobia #fatsuit #Oscars."
INTERNET CHEERS VIETNAMESE REFUGEE'S OSCAR WIN AND HIS INSPIRING SPEECH PRAISING 'THE AMERICAN DREAM'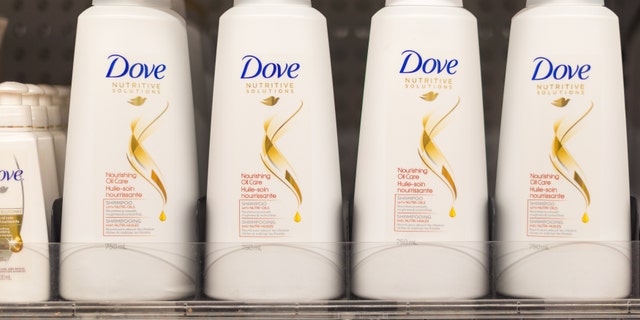 The complaint resonated with the billion-dollar soap brand. Commenting on Heylen's tweet the next day, Dove's account demanded, "Stop giving fat suits awards!! We want better representation in Hollywood. #LetsChangeBeauty"
Obviously, Dove was calling for overweight people to play overweight characters in Hollywood movies, suggesting that using thinner A-list movie stars in costume to play obese characters is not proper representation for the obese community.
Though several prominent Twitter users found Dove's complaint ridiculous.
Popular YouTube film critic, "The Critical Drinker" ripped Dove, saying, "Maybe because being 600lb is massively dangerous, and film studios would rather use prosthetics and makeup than an actor who might not even survive the film?"
Popular YouTuber "thatstarwarsgirl" added, "You're not for 'changing beauty' you're for selling more soap."
The Daily Wire's Jeremy Boreing took the opportunity to advertise his soap products, "Jeremy's Razors Body Soap." Boreing's product has been billed as a hygiene alternative that refuses to embrace woke marketing schemes.
He tweeted, "Many people are unaware of our expanding product line at Jeremy's Razors. Our soap is exceptional. Our shampoo and conditioner are sublime. Body wash, moisturizer, cleanser, beard oil… We're building alternatives."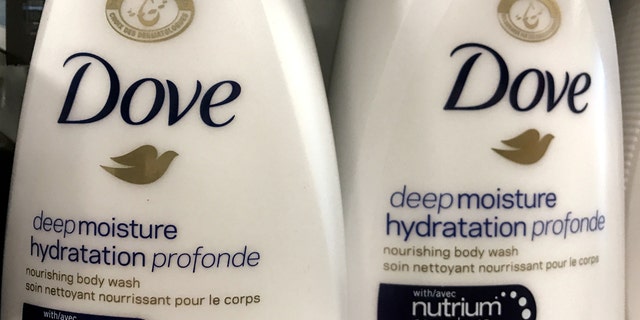 Fox News Digital reached out to Dove for comment on their tweet, though the company has yet to respond.